Yuan He Mee Jian Kueh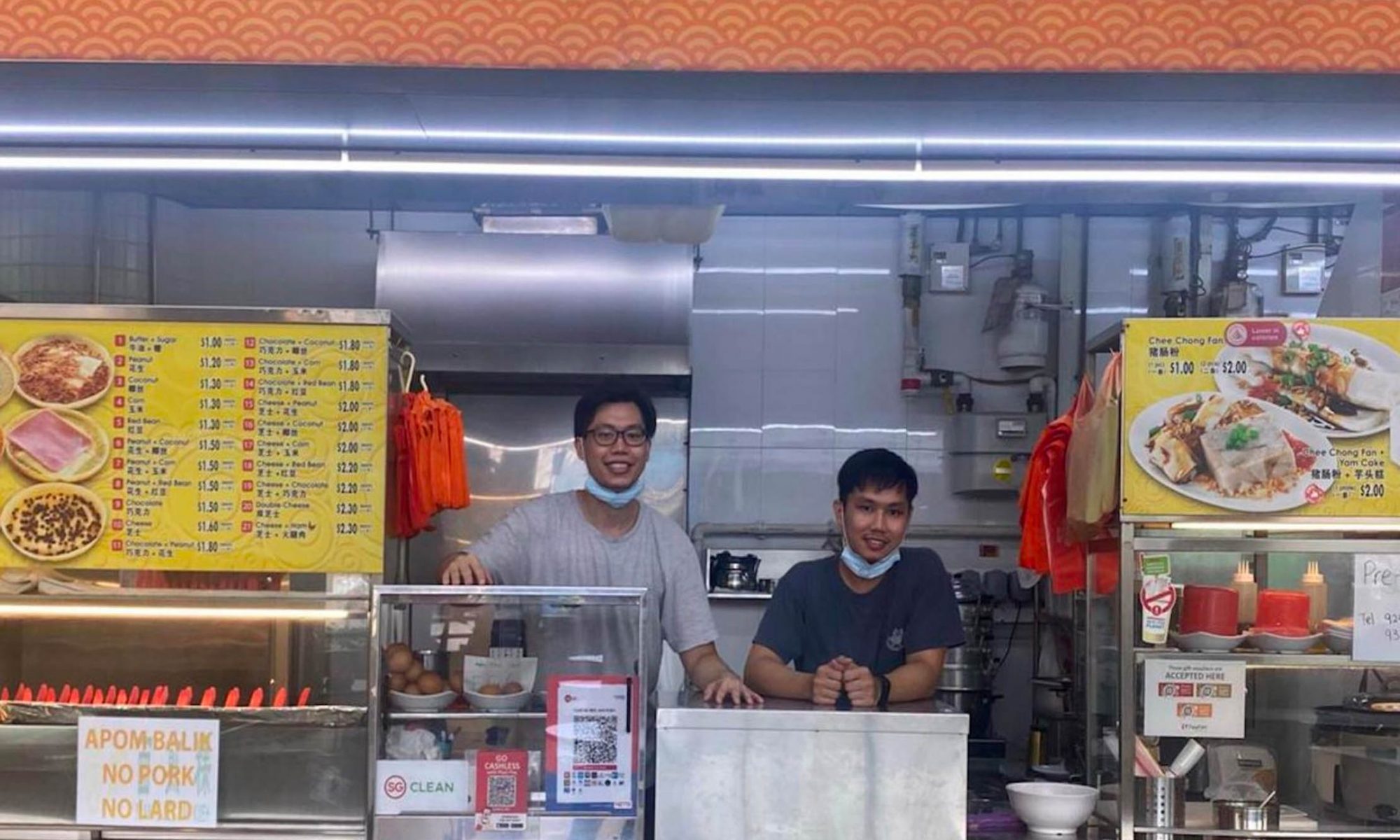 Hawkers of SG #60
'Yuan He Mee Jian Kueh' was started by my parents roughly 10 – 15 years ago. Our stall name in Chinese is '圆和面煎粿条' and our parents decided to go with this name for two reasons. One, '圆' means circle in Chinese just like our pancake and '和' represents folding the pancakes in half. The other meaning to '圆' is '圆满' which means satisfactory and '和' stands for union, harmony and peace. We are selling Mee Jian Kueh with a different type of texture as compared to the ones that we normally see. When served hot, it should be crispy on the outside and soft on the inside. Some say this kind of Mee Jian Kueh originated from Penang, Malaysia.
Around 3 years ago, my brother and I saw how tiring it was for my parents. Hiring people to maintain the stall was not ideal due to the small margins so we decided to take over the stall ourselves. Over the years, my parents have gained loyal supporters who are now friends with them so closing down was not an option as it would be a pity.
Being a hawker is definitely tough, but there are difficulties with every line of job out there. We have to stand in the same spot for hours to cook our food which can be quite physically demanding. Over the years my brother and I have slowly gotten used to it. Everyday I would reach the stall at 06:00am for preparation and I would open the stall for business at around 06:30am. My brother will cover the afternoon shift from 01:00pm to 02:00pm and we will clean up and close up for business at 07:00pm.
For me the biggest  reward as a hawker would be being able to serve the community and keeping the traditions by providing food that customers enjoy. I also get more time to spend with our parents as compared to working in other line of jobs. I see it as a give and take situation, I have to work on the weekends but at the end of the day I believe it is about doing what we enjoy.
I would recommend people to try our Mee Jian Kueh with coconut fillings! My mother prepares the filling with orange sand sugar, it's sweet in flavour and definitely one of our best-selling items on the menu.
Yuan He Mee Jian Kueh
#02-22, Kampung Admiralty Hawker Centre
(Delivery available via WhyQ)
Place your orders HERE