Prawnaholic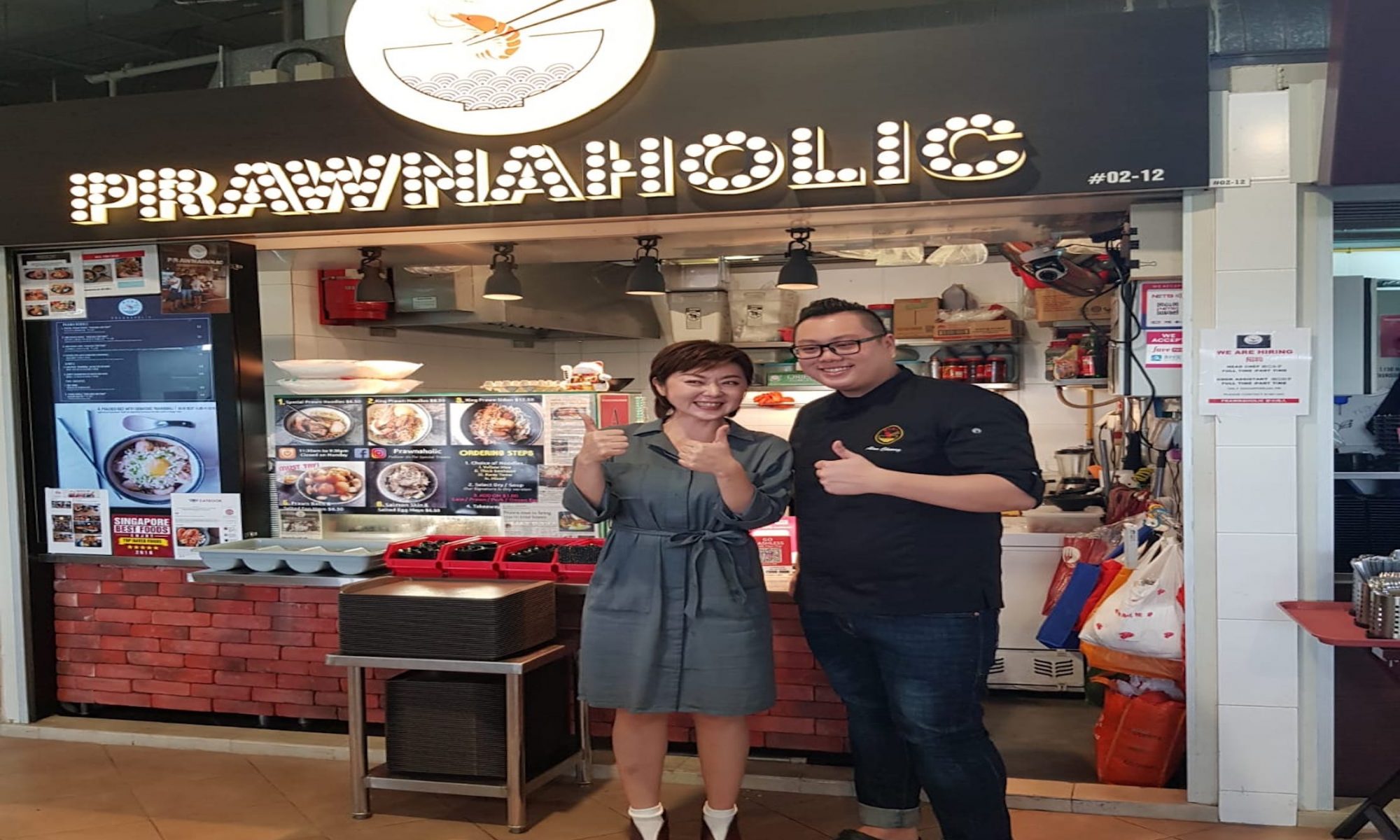 Hawkers of SG #59
'Prawnaholic' has been around for 3 years, serving a modern style of prawn noodle with a bit of Japanese influence while keeping to the traditional roots. I started out my cooking journey as an apprentice under my mentor chef back when I was just 17 years old. After my mentorship, I joined Resorts World Sentosa and worked in the restaurant 'Forest' as a member of the opening team for a few years. I have also worked in other contemporary Chinese cuisine restaurants where people may spend up to $200/Pax for dinner. Overtime, I felt that I should use my set of skills to create something new and modern to keep our hawker culture alive.
Back when I was still an apprentice, my mentor chef would bring me to hawker centres to eat and look for inspirations. One of my favourites was prawn noodle! At that point of time, there wasn't anyone doing fusion modern style prawn noodles, everyone was serving the traditional prawn noodle. I do enjoy the traditional prawn noodle but I also see the opportunity to transform it and make it more "atas" while keeping the traditional essence of it.
I wouldn't deny that being a hawker is a tough job and there aren't many people who would want to do it, but I wanted to create a fusion food that not only attracts the younger generations to come to dine at hawker centres but also let the older generations have a taste of something new. That being said, there are still challenges and sacrifices that I had to make. It is never easy finding manpower as there are limitations to who I can hire. Honestly speaking, I'm sure we wouldn't want our kids working as a hawker which is why I think our hawker trade is in danger. This is why I wanted to become a hawker, to save our hawker culture. I want to let our fellow Singaporeans know, especially the younger generations, that we can do well being a hawker if we have the heart to be one.
I would recommend king prawn noodle (dry) because other than the fresh prawns used, the special concoction of black sauce and chilli made in house gives the noodle a very special umami flavour that makes my customers keep on coming back for more! Fresh prawns cooked ala minute for a bouncy texture, smokey and charred kurobuta pork for the modern intake! Due to the modern intake and better ingredients used, I wouldn't say that my prawn noodle is cheap, but definitely affordable for everyone to come and try.
Prawnaholic #02-12, Pasir Ris Central Hawker Centre