KZ Bakery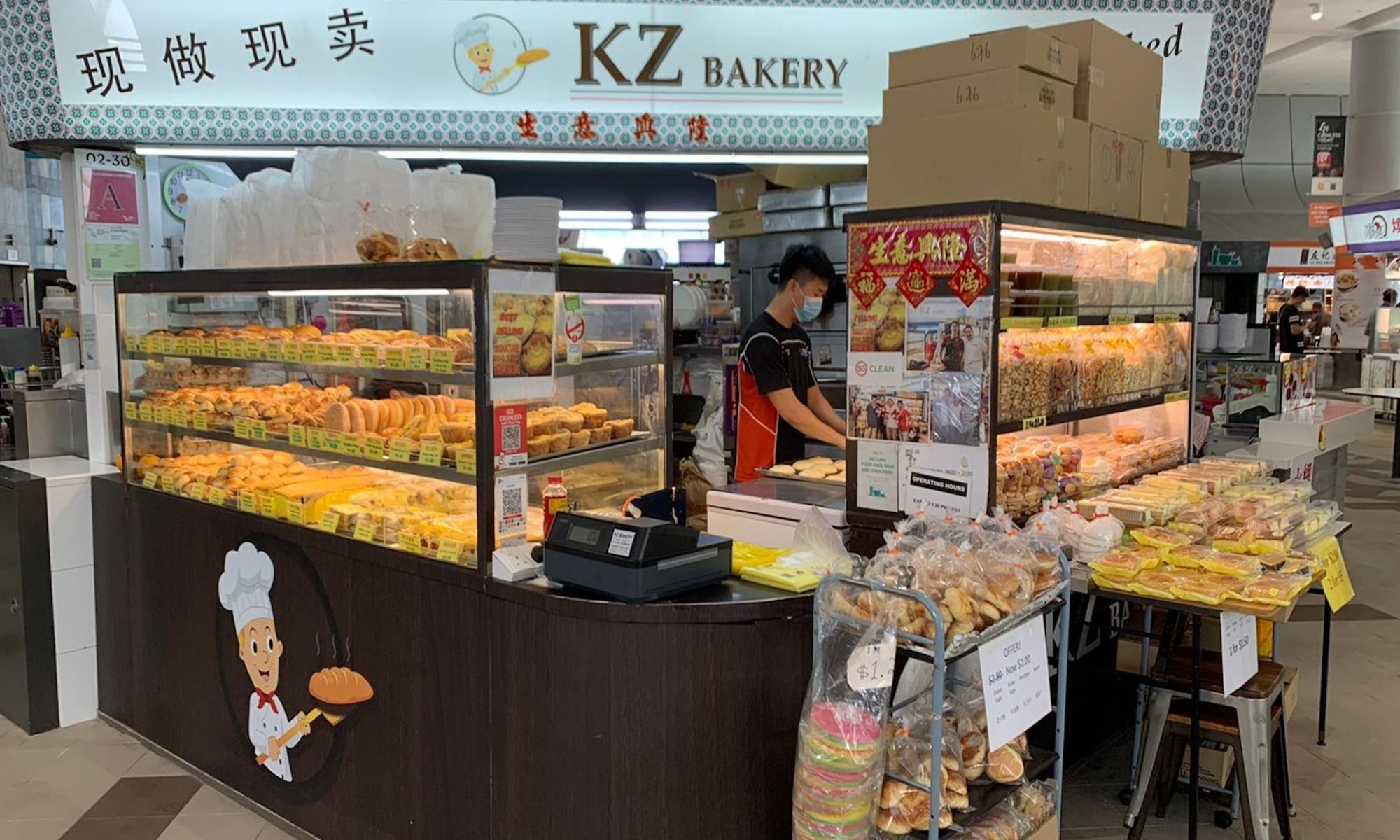 Hawkers of SG #62
I started working as a part timer in a bakery shop back in my polytechnic days. Decided to venture into the F&B business because personally, I felt that it might be a less competitive environment compared to the corporate world. Eventually, I decided to start my own stall and have already been working in this line for about 3 years.
Many have asked me why I chose to become a hawker despite having a degree. I don't exactly come from a well to do family and I have always had the mindset that I had to work extra hard if I wanted to achieve my dreams. Prior to starting KZ bakery, I was working for an engineering firm and since then I have learnt that there is only so much you can achieve if you work for others. If you wanted to earn and achieve more, you would have to learn how to step out of your comfort zone and that was what led me to set up KZ bakery.
I typically start work around 03:30am – 04:00am  in the morning. I start with the preparations for bread baking which require a 1.5-2 hour fermentation period. During this time, I would then proceed to baking the biscuits and my signature egg tarts. I continue to work through the afternoon and evening so as to ensure that my bakes (bread, biscuits, egg tarts, cakes etc.) are always fresh and of good quality for my customers to enjoy.
Despite my tough lifestyle,I still find joy in working hard and I have recently achieved my goal by having my own newly rented shophouse. It may take years to reap the returns for my hard work but I strongly believe in persevering and giving my best shot.
Being a hawker owner can also be a rewarding experience, especially when the customers appreciate you. Personally, I even have had some customers buy me food or drinks from time to time.
I would definitely recommend my signature egg tarts to all. It is made out of puff pastry and has a crispy texture with an egg filling that is just of the right sweetness level. My egg tarts have made it to the social media pages of some of my customers and I even have customers who are living in Punggol, specially come down to get my egg tarts.
KZ Bakery #02-30
Kampung Admiralty Hawker Centre
Place your orders HERE