Xiang Xiang Fishball Noodle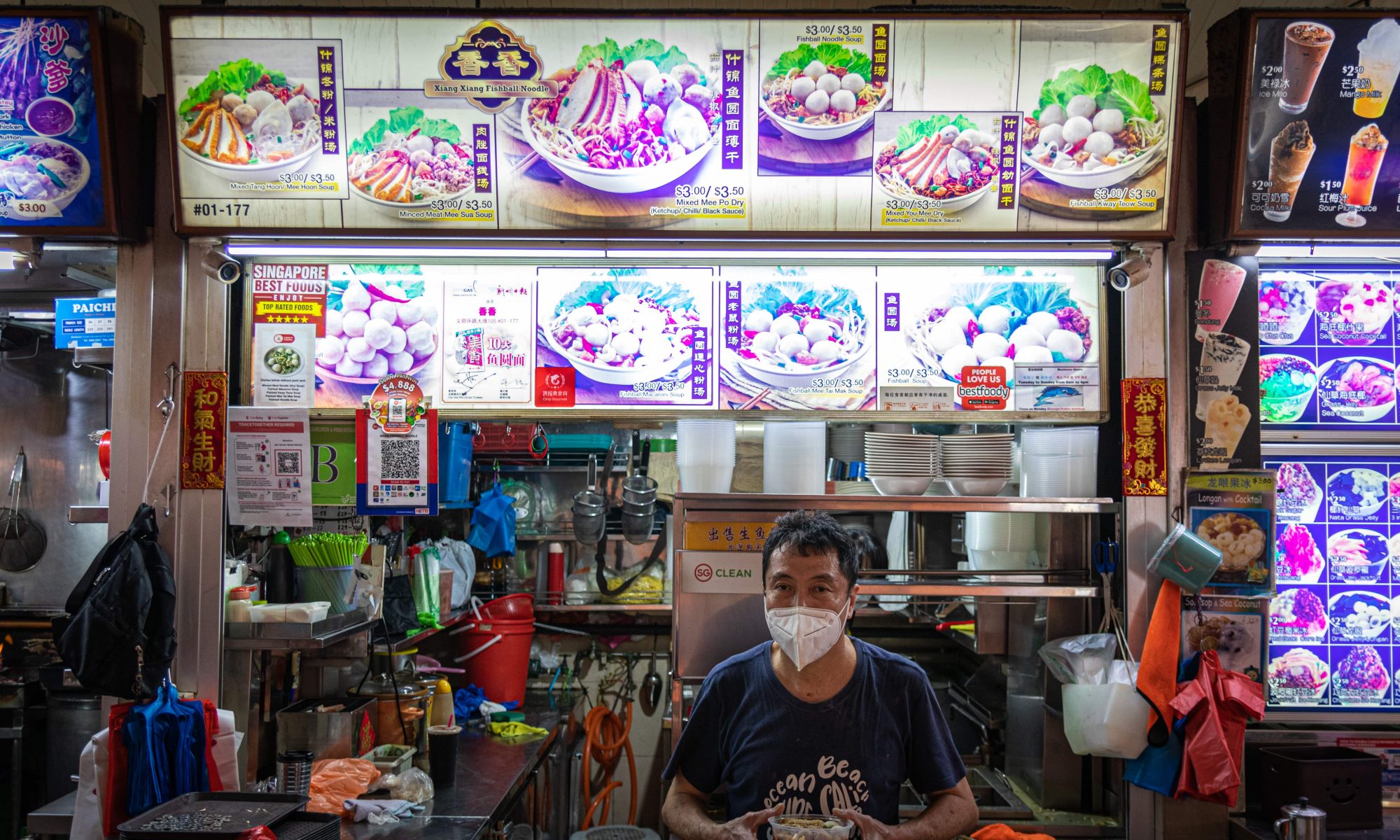 Hawkers of SG #101 – Xiang Xiang Fishball Noodle
Passed down from my father to my brother and today, me. We've been operating since 1982. Chong Pang used to be a Kampong with a majority of the population being the elderlies. Many of them fancied fishball noodles, the traditional kind. Fishball noodles back in the day always contained vinegar and chili, now, not all dishes have it. Today, we provide both traditional and we try to keep up with changes if needed.
I used to make my own fishballs from scratch but I've switched to sourcing from a supplier. They provide the highest quality fishballs I could ever find, and are bigger than many others on the market. I have many returning customers who loved my fishballs. Good things must be shared what right? So, I decided to sell fresh fish balls on the side for customers who'd want to use them for their cooking or steamboat. I would airtight about 50 fish balls per packet, and this will last longer since it's airtight. During Chinese New Year, I would have customers requesting for about 200-300 fishballs!
On a normal day, I would come in as early as 2 am and start selling at 6 am. Usually, by 2 pm all my dishes will be sold out. So, my customers can always expect fresh fish balls every day because everything is sold by the end of the day. I am very thankful towards my customers, especially those who have traveled from the other end of Singapore. Some who came slightly too late would request for just noodles! I do have Malaysians coming down all the way to try my dry fishball yee mee. This dish style is more famously known in Malaysia. Probably a dish that will make them feel closer to home despite the current border closure. If I can make people happier during this tough period, I am more than happy to do my best to provide.
Xiang Xiang Fishball Noodle (#01-177)
Chong Pang Food Centre
(Delivery available via WhyQ)