Hai Nan Zi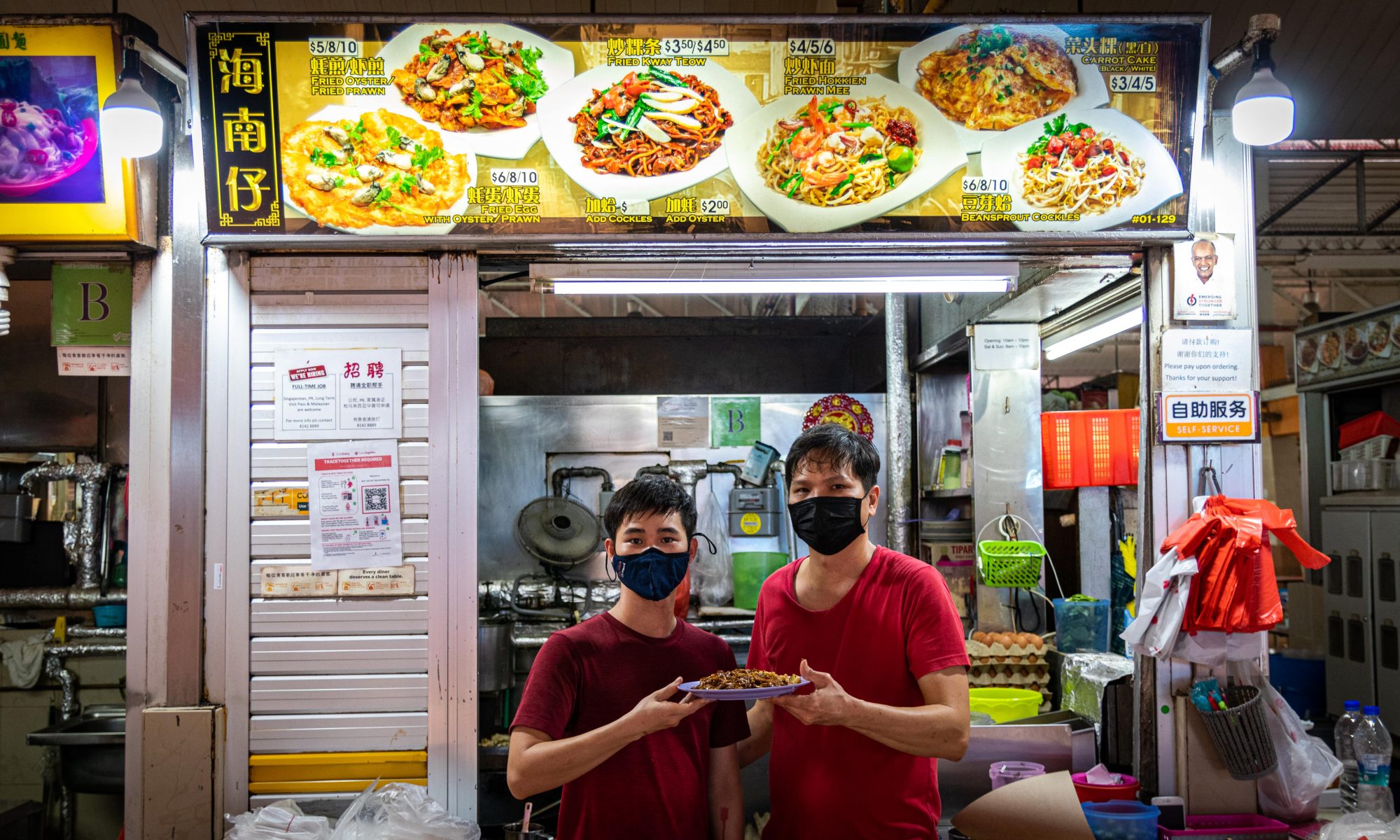 Hawkers of SG #100 – Hai Nan Zi
We started about 12 years ago, and our dishes here are mainly Hainanese cuisines as I'm Hainanese myself. I did not have any cooking experience before this, I had to learn and cook with others for some time before I could run a stall by myself. We have managed to open up 2 stalls, my father is the one mainly manning the stall here at Chong Pang. Unfortunately, he is undergoing an eye operation at the moment, so I am overseeing both stalls.
Besides common challenges like manpower, being a hawker requires a lot of commitment. We are always on the clock, and when we do have off days we always end up using it for medical checkups. I have to juggle between the business, my health, and especially wanting to set time for my family. When covid came, my business was affected and we were probably at our lowest point.
The government announced no dining from July to August, I was preparing for my business to be affected once more. You know how they say "Never give up, miracles could be right around the corner"? Just then, I received a call from a friend who asked me if I've heard the news. I was surprised and also in denial for a moment, to believe that my fried kway teow received the MICHELIN Bib Gourmand Award! It was a moment of pride to see my stall being featured on many online platforms.
Today, orders for my fried kway teow have increased by 20-30%. This Michelin award has been my biggest achievement, and I'm motivated to do better now. I hope the hawker culture never dies, there are some achievements and pride that we hawkers have in it. I hope stories like mine will inspire other hawkers to not give up especially during tough times.
Hai Nan Zi (#01-129)
Chong Pang Food Centre
(Delivery available via WhyQ)