Tian Pin Zhi Jia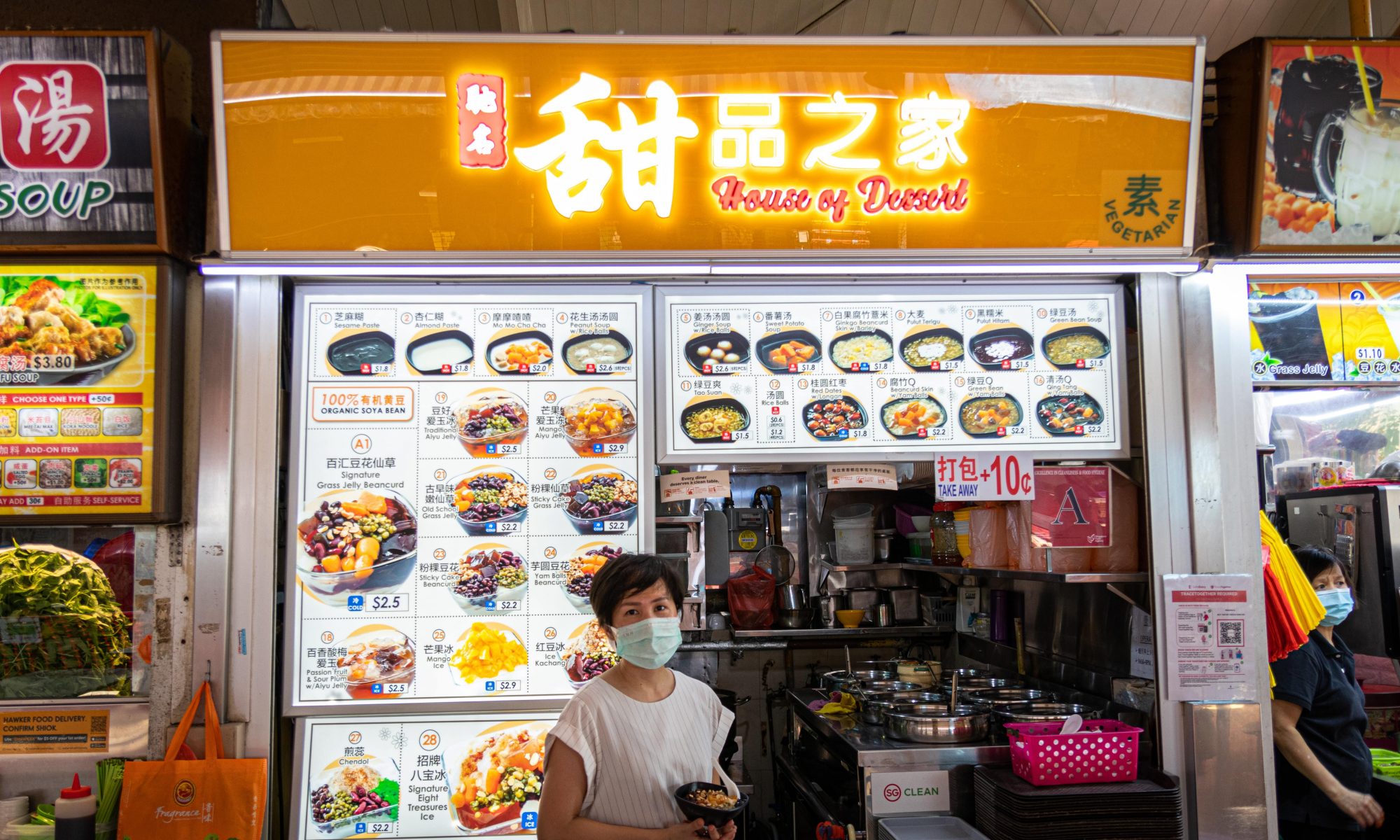 Hawkers of SG #99 – Tian Pin Zhi Jia
My husband and I were travelling in Taiwan when we came across Taiwanese desserts. Since I'm Taiwanese and my husband is Singaporean, we thought "why not integrate both versions of desserts?". We discussed the idea with my mother-in-law and since then we have been open since 2002.
Covid definitely affected my business, even my revenue dropped by 60% and the restrictions are not helping. Hawker Centres are designed such that customers can walk in from any side of the centre. Right now, customers would have to find their way through only 2 existing entrances. From having to walk in and order, now they would have to find the entrance, scan, walk their way through. It affects the overall hawker journey.
Nevertheless, eating desserts makes anyone joyful, I wanted to spread happiness that's why I felt desserts were the perfect item to serve. Seeing returning customers coming back for more of our desserts really makes us happy. Our desserts here are all made home-made and 100% vegetarian. I have customers from the Muslim community and the Vegetarians, so it is really nice to see customers from diverse backgrounds coming. We serve both hot and cold desserts, hot for rainy weather and cold for hot weather! So there is always something here for our customers to eat at any time of the day.
If you love hot desserts, you should try my sesame paste. While others use sesame powder, we roast and grind ours all from scratch to produce a very smooth texture. Our signature grass jelly and bean curd is our popular cold dessert which includes taro balls and sweet potato balls, noticed in various Taiwanese desserts. Made only with the highest quality ingredients, to serve our consumers.
Tian Pin Zhi Jia (#01-135)
Chong Pang Food Centre
(Delivery available via WhyQ)