Jue Dai Lor Mee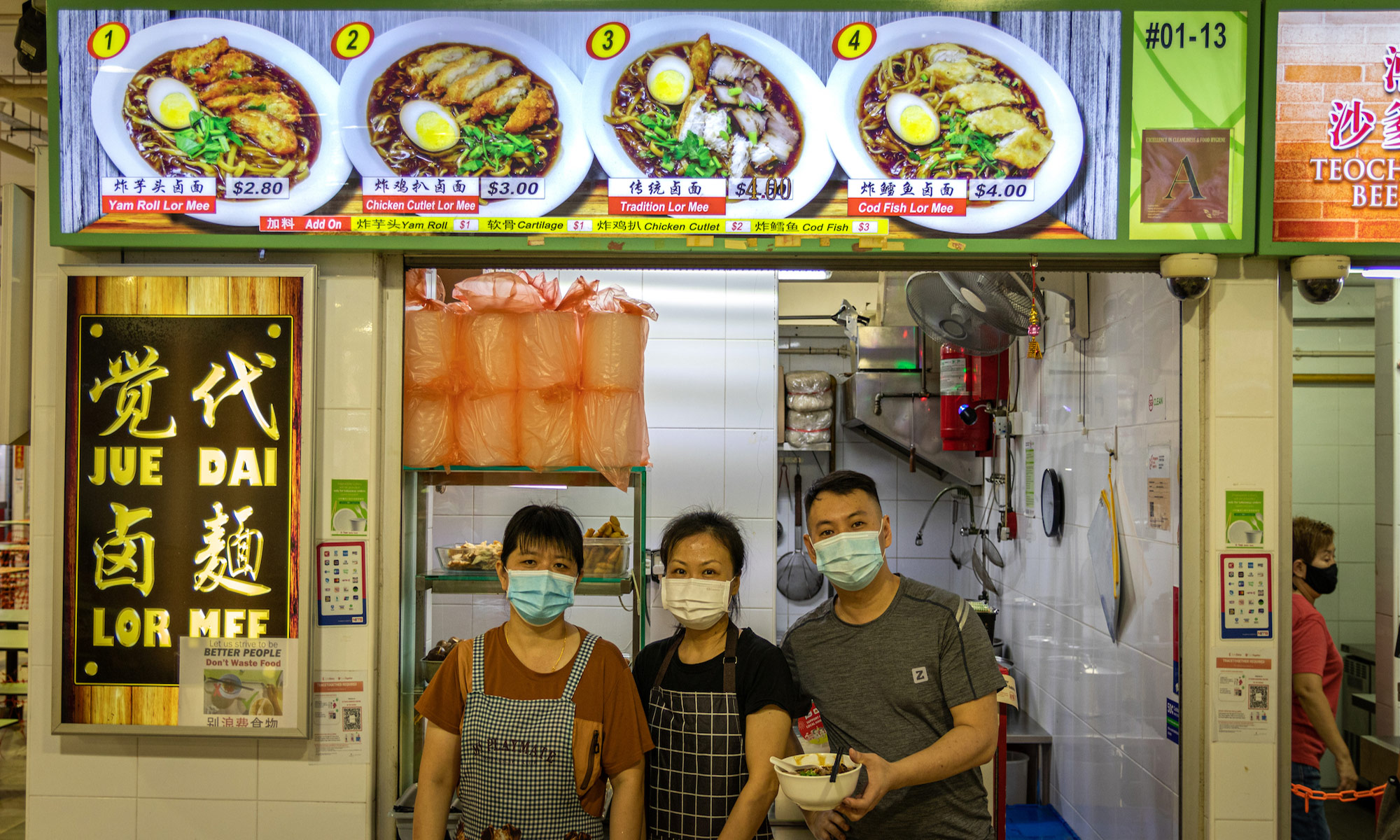 Hawkers of SG #97 – Jue Dai Lor Mee
Originally there was a lor mee stall located at North Bridge Road, that stall was started by my uncle. Noticing that his business was doing well, he decided to open 1 here at Ci Yuan Hawker Centre about 5 years ago. My father and I came in later to help my uncle out and eventually took over Jue Dai Lor Mee.
We were inspired to open up our own hawker stall as we wanted to change the current working condition hawkers were in. We noticed many of them were working about 12 hours a day for 7 days and we felt that is too much for anyone to handle in fact. That was why we wanted to introduce work-life balance in hawker centres and we limit our assistants to only 8 working hours a day, maximum. Unless they are in need of more financial help, we will provide them with the opportunity to work longer so that they can earn more. In the food business, of course taste is still important so our main mission here is to provide good food and a good working environment for our assistants and customers.
In terms of our lor mee, we learned the basis of it from my uncle. Afterwards, me and my dad made a few takes ourselves and eventually sold our version here at Ci Yuan. We would split into 2 shifts, morning starts from 7-3pm and the night shift will be from 3-10pm. Since the lockdown period, we faced a 50% drop in revenue. Fortunately, with the government support,we were still able to cover back the salary of our assistants. We have yet to reach our normal dinner crowd so hopefully, we get to see some improvements soon.
To aspiring hawkers, the hawker business is a very tough line. Be prepared to face issues like manpower and salary, many tend to have a very negative mindset towards Hawkers life. Being a boss is not enough, you need to work alongside your assistants too. As you understand the struggles your own people face, you can work towards making your own working environment better. Eventually, making everyone else happy too. Other issues like supplies may arise too, for example there was a big consumption in plastic packaging supplies. The prices went up by 30-40%, so having a contingency plan is crucial.
Our must-try dish would be the traditional Lor Mee! We have Chicken Cutlet Lor Mee to cater to the younger generation as they prefer additional fried toppings.
Jue Dai Lor Mee (#01-13)
Ci Yuan Hawker Centre
(Delivery available via WhyQ)