Sea City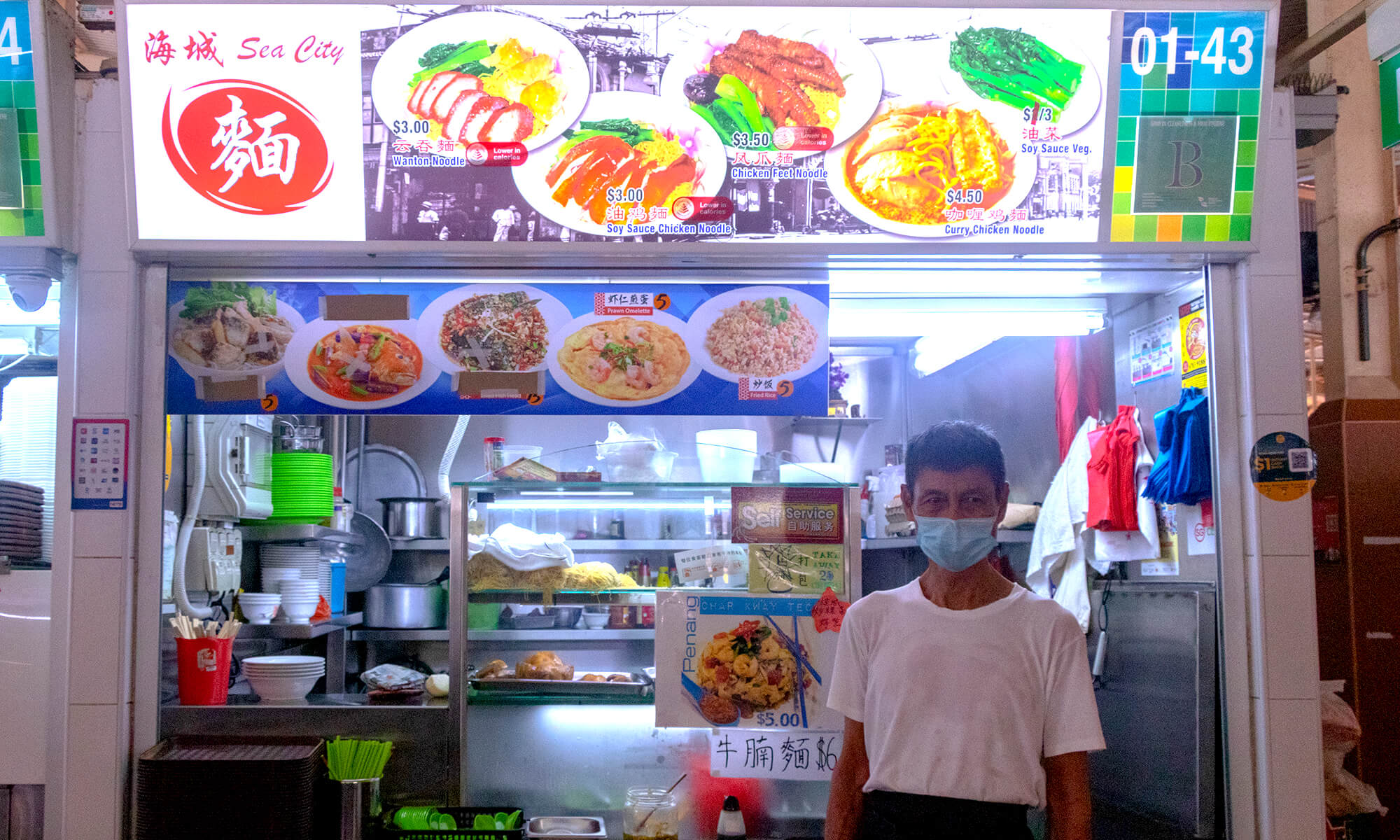 Hawkers of SG #79 – Sea City
This year, I turn 72, which means I've been in this trade for close to 60 years. Yet, I don't find this tough as I love what I do. Initially, I only sold wanton noodles. It's definitely more relaxing to only sell one dish but it wasn't sustainable – there's just not enough money to even think about retirement. Today, we have a variety on our menu, and sales have significantly improved!
Typically, I'll be at the stall by 5am to prepare for the day. By 6am, we would be ready to serve before closing at 7.30pm. Each day is a routine, but occasionally, I sprinkle life to it by joking around with my customers. By being more in touch with our customers, it also helps to build regulars.
I've always been a foodie, and this is why I decided to become a hawker. So, my advice to aspiring hawkers is, do it only if you really enjoy cooking. If it's purely for the sake of money, it's hard to sustain in this trade.
Some of the top favourites are my Penang Fried Kway Teow, Soya Sauce Chicken Noodle and my Wanton Noodle. But one dish I'd recommend is my Wanton Noodle, it's seriously tasty, even when you opt for take-away. We use Hong Kee noodles, and they remain bouncy for up to 4 hours! Check out my menu here.
Sea City (#01-43)
Ghim Moh Market & Food Centre
(Delivery available via WhyQ)