Mr Avocado Exotic Fruit Juice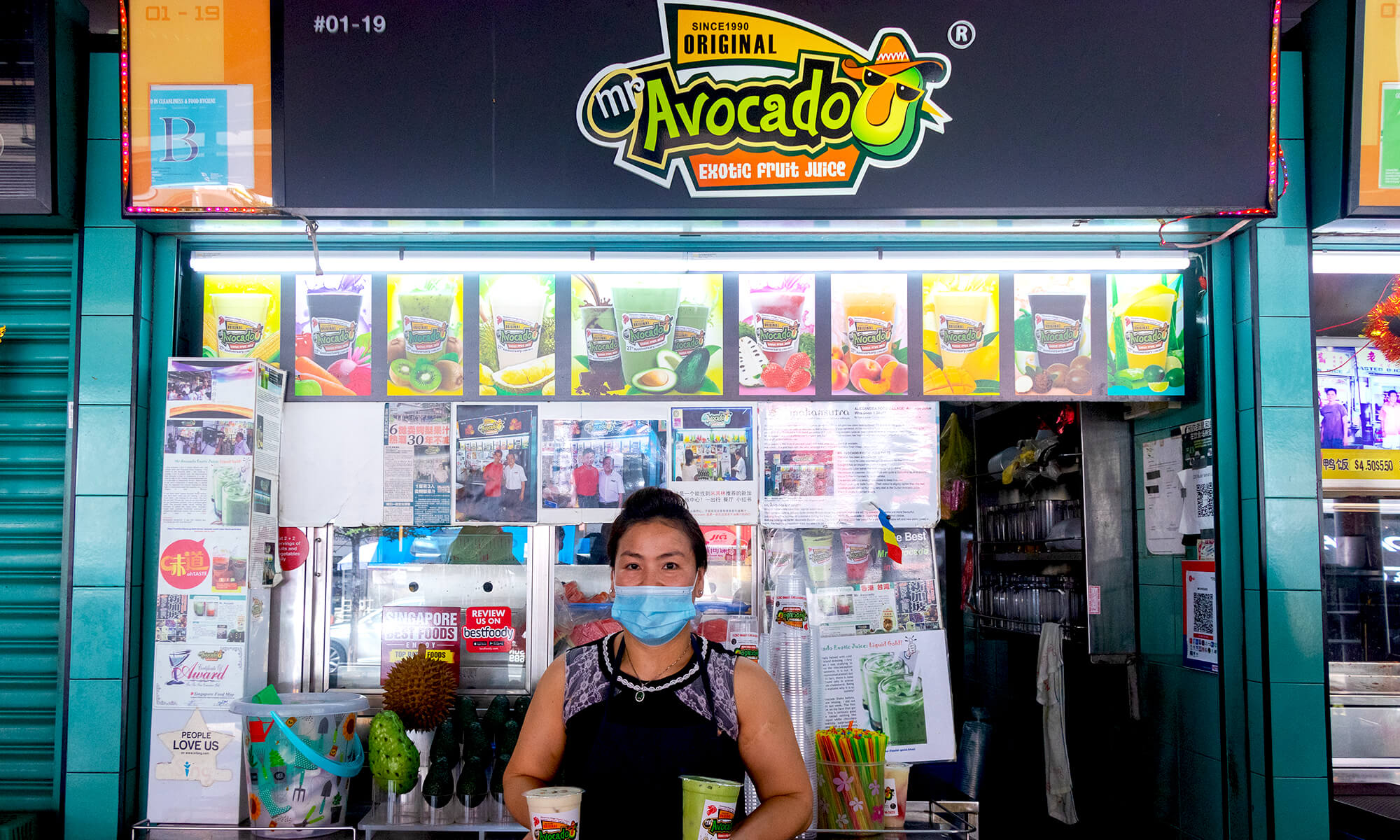 Hawkers of SG #78 – Mr Avocado Exotic Fruit Juice
Mr Avocado Exotic Fruit Juice has been around for 31 years, since 1990. It started as your typical fruit juice stall, and mine was famous for my soursop juice. But I wanted to be special, and in 1999, I changed up the concept to avocado juice – becoming the first stall in Alexandra to sell avocado juice.
You see, back then, avocados were not a thing yet. I chose to venture into it as they are highly nutritious and reinforce your body's natural defences. This struck a chord with me because I wasn't always healthy growing up.
Years later, avocados started gaining immense popularity and lots of competition started to emerge, even within Alexandra Village Hawker Centre itself. It became really tough for me to stand out from the crowd. But I kept to my principle – using the best ingredients as well as being conscientious when it comes to preparing every single beverage.
The success behind the Mr Avocado Exotic Fruit Juice brand is not by chance. It is borne out of my passion to serve the best to my customers, seeing them satisfied. I took concrete steps to improve my avocado juice by asking my customers for feedback, and through constant experimentation.
I'm glad that my passion and efforts are recognised by my customers, who share about my stall with their friends. We've also been acknowledged by online food bloggers like Makansutra and ieatishootipost. In fact, my avocado juice emerged as first place when pitted against other avocado juices in Singapore in a competition organised by Makansutra. I even scored a TV appearance on Channel 8's Tuesday Report!
This journey has been a long one, and I remain motivated today because my years of effort have been validated by the success of my avocados. At the same time, this stall helps me to support my family, especially my kids who are only in primary and secondary school.
If there's one drink I had to recommend, it is definitely my signature drink, avocado juice. Thick, creamy and rich! If you're not a fan of avocado juice, try my other best-seller, soursop + strawberry juice. We devote high amounts of effort and passion into preparing the drinks, and only select the best ingredients. Give them a try here!
Mr Avocado Exotic Fruit Juice (#01-19)
Alexandra Village Food Centre
(Delivery available via WhyQ)