Ming Xiang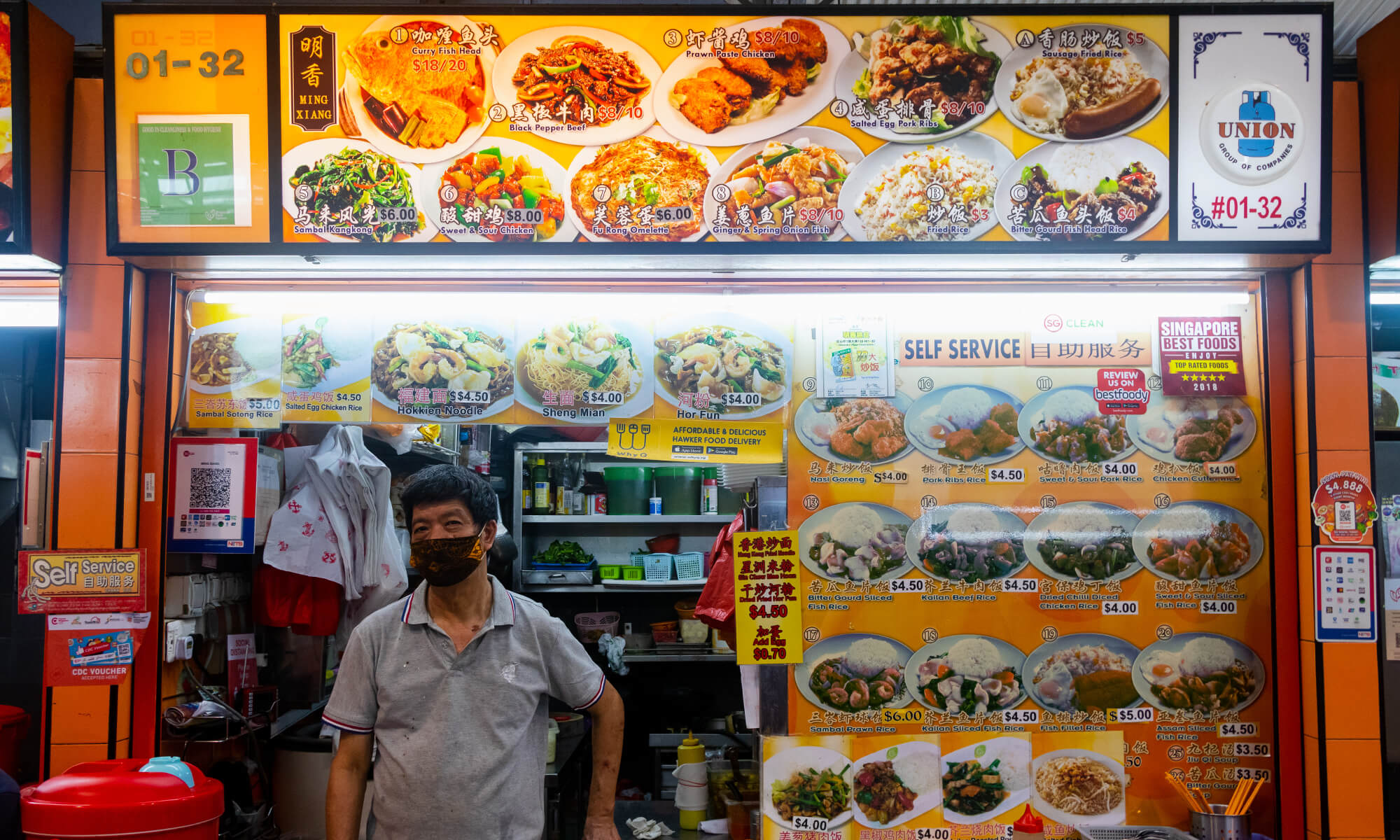 Hawkers of SG #77 – Ming Xiang
It's been over 10 years since I bought over Ming Xiang. Before that, I worked at banquets and zi char stalls. But as my wife and I got older, it got increasingly harder for us to carry heavy dishes, and we are less mobile. With that, we made the decision to become hawkers.
Though we start serving at 11am, we are already in our stall by 6.30am to prepare for the day – ensure our quality ingredients and cleanliness of our stall. We only close at 8pm, unless our dishes are all sold out.
It's much better as a hawker. It can be tough getting used to it initially, especially when different groups of customers come at the same time. But as a hawker owner, you get to plan your time. So, my wife and I chose not to work over the weekends, as Alexandra Village gets really crowded and the both of us won't be able to cope.
Of course, working for others has its benefits. Today, I get to plan my time, rest over the weekends and spend time with my wife. The caveat is that you have to pay your monthly fixed rent, so you really have to think it through if you wish to take extended leave.
My wife and I remained motivated over the years as we wish to be financially independent. The earnings help us to get by without having to rely on our son. And there's just greater satisfaction when you spend your own earnings. Our customers also compliment my cooking, saying that our dishes have that "wok hei" and this makes us happy.
In fact, if there's one word to describe my hawker journey thus far, it would be "Happiness". Life is all about happiness. Also, when WhyQ supports us, we are really happy. If you realise, we are not available on other platforms besides WhyQ!
One hawker dish you should try is our signature, kailan sliced fish rice. It is homely, and highly nutritious! Many customers commented that it is really delicious, plus we add a lot of extra ingredients. Get them here!
Ming Xiang (#01-32)
Alexandra Village Food Centre
(Delivery available via WhyQ)