Man Na La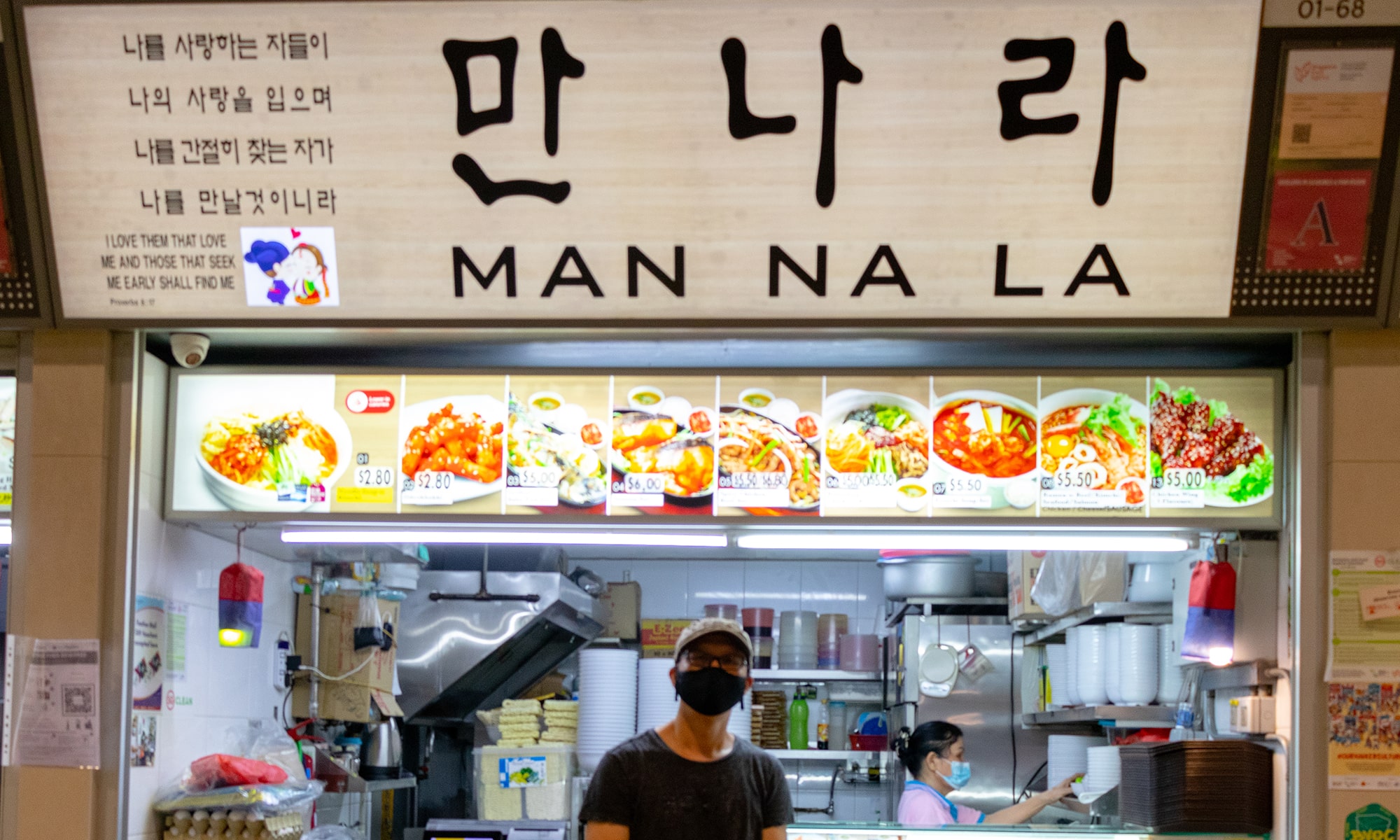 Hawkers of SG #86 – Man Na La
Some time in 2017, when Tampines Hub opened, we started Man Na La. My wife is Korean, which explains why we are serving Korean cuisine! Before this, I was an engineer in the semiconductor industry but I was retrenched. It was tough finding the same job at my previous salary, which is why I joined my wife in this hawker trade.
There's many challenges in this trade, and the biggest challenge is manpower. You'll notice that most of my staff are aunties, well above 50 and 60. Youngsters are just not keen to work in a hawker centre, perceiving it as unglamorous. They may work in the F&B industry, but will always prefer restaurants.
Another challenge is the pandemic. The recent phase 2 (HA) measures really hit us hard, much worse than circuit breaker. Previously, we were down 10% in sales but now, it's easily over 40%. The reason is unknown, and there's really not much we can do.
There's hardships but I know it will be worth it in the end. It's important to avoid being pessimistic. Look at the bright side, that's how we move on. You can feel disappointed at some point, but you'll have to move on.
If you happen to be around, or ordering in, try my Bibimbap. It's healthy, lots of yummy blanched vegetables, and a good portion of meat with little oil used. Try it for yourself!
Man Na La (#01-68)
Our Tampines Hub Hawker Centre
(Delivery available via WhyQ)