Best Zaika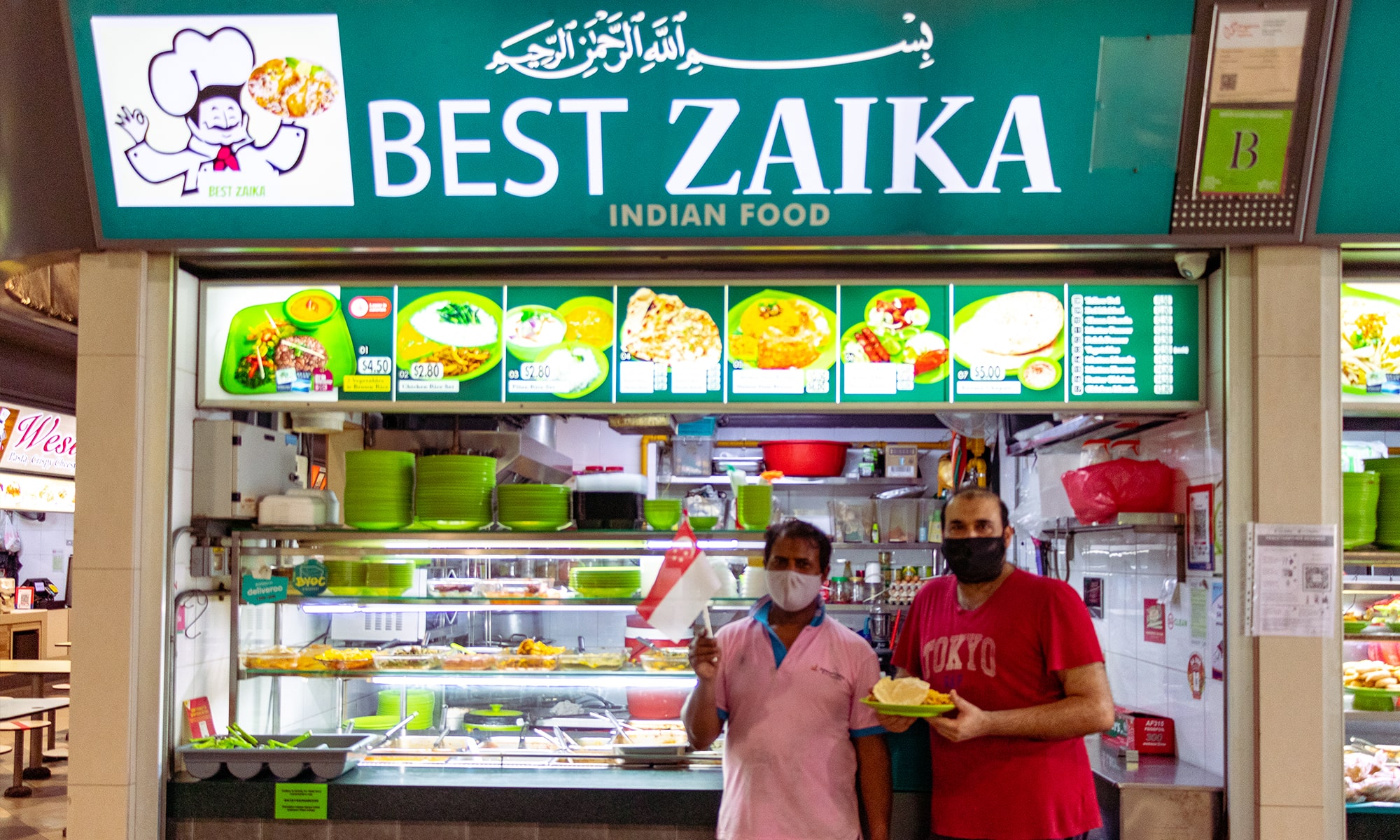 Hawkers of SG #87 – Best Zaika
I've been introduced to cooking since I was little, and before opening Best Zaika 4 years ago, I was an experienced chef at famous hotels and country clubs. Starting my own business has always been at the back of my mind, and since Our Tampines Hub hawker centre was near my home, I decided to try my luck!
There's a lot of challenges relating to manpower. There are regulations that prevent us from hiring foreigners, but the locals are not keen to help out as a hawker. Sometimes, I end up doing the cleaning as well, easily working over 15 hours everyday.
Another challenge is the recent dine-in restrictions of the Phase 2 (HA). We lost about 60% of our business, and no amount of side work could cushion this blow. We have yet to receive the rent rebate by the hawker management, so I can't even pay my suppliers right now. We really can't wait for things to go back to normal. I fondly remember how eventful Tampines Hub used to be, bringing in crowds, allowing our business to prosper.
You know, the term hawker culture is constantly thrown around. But what do you think hawker culture is? How does it differ from our regular kopitiams? Is it just the lack of aircons? Personally, the most important element of a hawker centre is that it must have a few stalls that sell teh tarik. I'm not talking about regular milk tea. I'm talking about the authentic one, where you see the uncle or aunty pouring from a high distance, creating the foam. That's something I wish we had at Our Tampines Hub.
If you're hoping to try something from my stall, you need to try my dum briyani. Chicken or mutton, it's really up to you. This is my signature dish, made using my very own spice mix to infuse the dish with lots of flavours. Try it here!
Best Zaika
Our Tampines Hub Hawker Centre
(Delivery available via WhyQ)