Chef Choo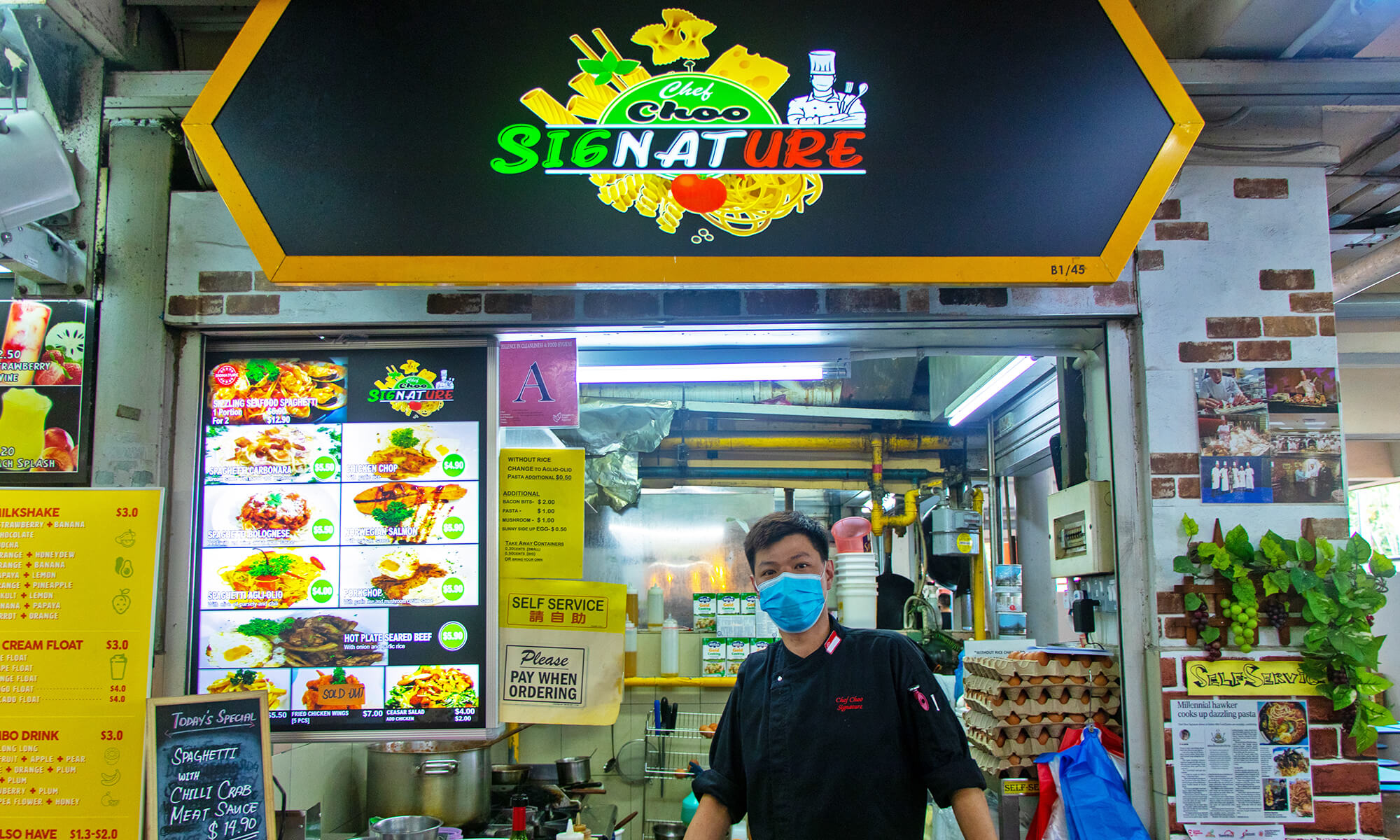 Hawkers of SG #85 – Chef Choo Signature
I used to be a sous chef in Four Seasons and Grand Hyatt Hotel. Later, I decided to take a step forward in my career and start my own hawker stall.
The hawker journey is different. As a hawker, you have got to learn how to work within constrained spaces. Compared to the kitchens I used to be working in, the space that I get to work with right now is so much smaller. Space constraints aside, I also have to worry about manpower issues. It is really tough when it comes to hiring manpower to mend the stall as most people these days usually prefer to take on a desk job instead. Finally, as hawkers, we have really got to learn to work under pressure when it comes to servicing lunch and dinner time crowds.
As a hawker, one of the more memorable moments I experience would be when I receive compliments or sincere praises for my food. I especially love it when my customers praise me for my daily meal specials that I concoct for them!
A hawker's journey is a tough one but I feel motivated as I enjoy what I am doing at work! It is truly a blessing to be able to pursue my passion as a career.
Something I would recommend to all to try would be my daily special meals! Today, the daily meal special is the chilli crab pasta, perfect for pasta lovers who enjoy a fun, tangy twist when it comes to the pasta sauce. Come, order a set and try for yourselves here!
Chef Choo Signature (#B1-45)
Golden Mile Food Centre
(Delivery available via WhyQ)