Ah Koon Authentic Hainanese Chicken Rice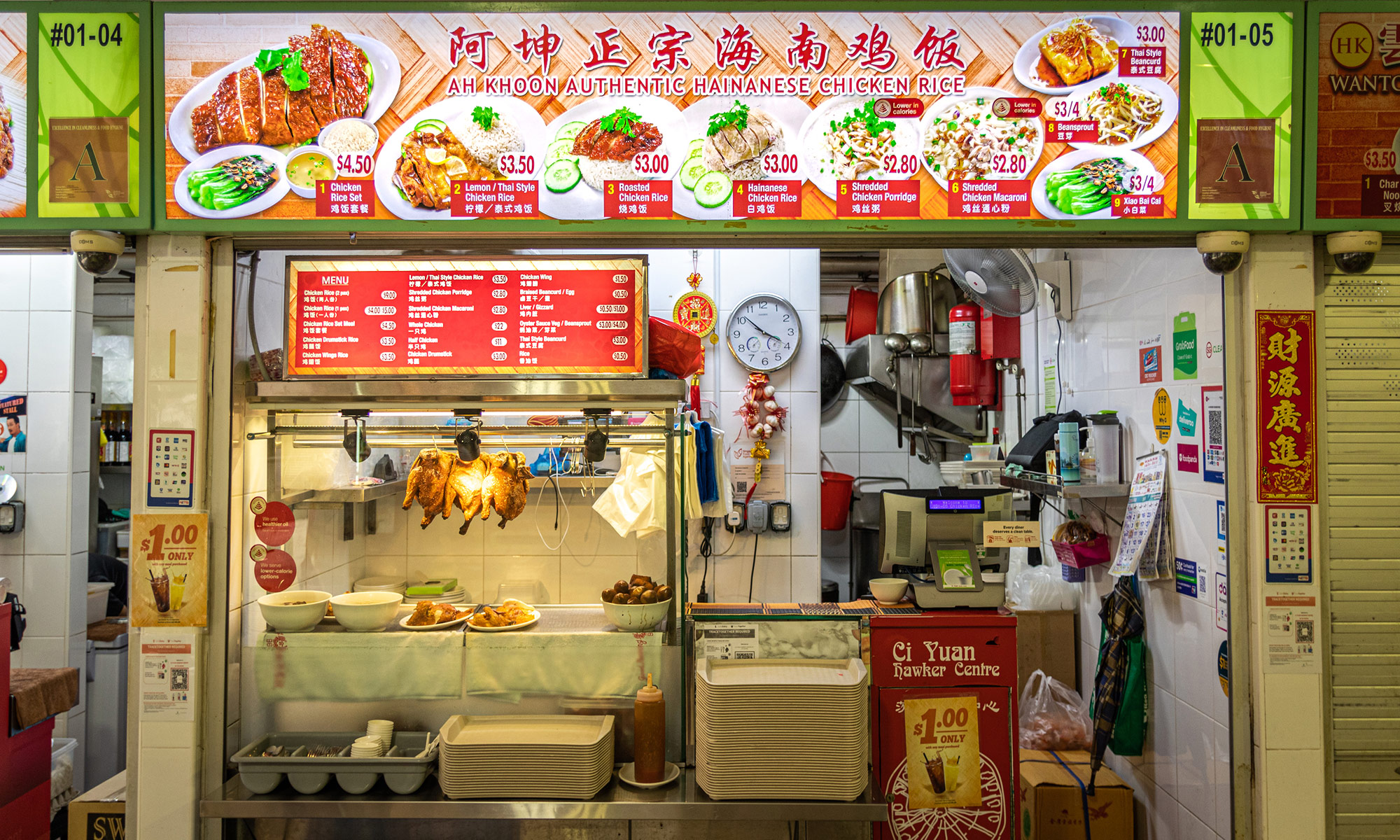 Hawkers of SG #96 – Ah Koon Authentic Hainanese Chicken Rice
In 2015, I was a trainee under an entrepreneurship programme conducted by Fei Siong Group. They currently manage Ci Yuan Hawker Centre. As I had zero experience in the F&B industry and none of my family members are either, I needed to make sure we learned something first to get the hang of it before running our own stall. Thus, I was training at one of Fei Siong's food outlets for a couple of weeks before I ran Ah Koon Authentic Hainanese Chicken Rice.
The pandemic raised a few challenges for sure. Compared to last year lunch was still manageable, however during dinner, I noticed a great drop in orders especially during phases where dining in is not allowed. Comparing our order statistics between pre-covid and now, we noticed a drop in half of our revenue especially at night. During pre-covid, our dinner crowd would cost us about 14 to 16 chickens but now, only an average of 5 chickens. This is the kind of intensity and uncertainty we have to face as hawkers.
We consider ourselves lucky to be able to receive business during lunchtime as we are located in the neighbourhood. Many are probably working from home so it seems reasonable that they would want to get a quick bite. By dinner many would have more time to cook after work, that is my only guess to the thinning dinner crowd. I am pretty sure hawkers island-wide are facing the same situation.
Thankfully, we are able to rely on the support by the government, various incentives, and food delivery platforms. Usually, they are only most useful during lunchtime. It is a very tough period for everyone. I remember vividly when Malaysia announced their border closure, everyone was rushing to get their supply. Stunned by the news, we decided to order 3 days worth of stocks from Malaysia. It felt like war as everyone snatched whatever they could get, thinking it would be a complete closure. Fortunately, they still allow goods to enter Singapore. Packing supplies are one of the most important. Usually when there is the announcement of no dining in, I would immediately call up for back supplies like the boxes and containers as everyone else tends to snatch it up.
My advice to aspiring hawkers is to persevere. Uncertainties and obstacles happen and you need to be quick on your feet to react to such situations. Tough times indeed, it would take many of us a while before we get to see the light at the end of the tunnel. So, do come down to support my stall, in fact support your local hawkers. I offer Singapore's staple local dish, you have to try my roasted chicken rice!
Ah Koon Authentic Hainanese Chicken Rice (#01-05)
Ci Yuan Hawker Centre
(Delivery available via WhyQ)