JJ Big Prawn Noodles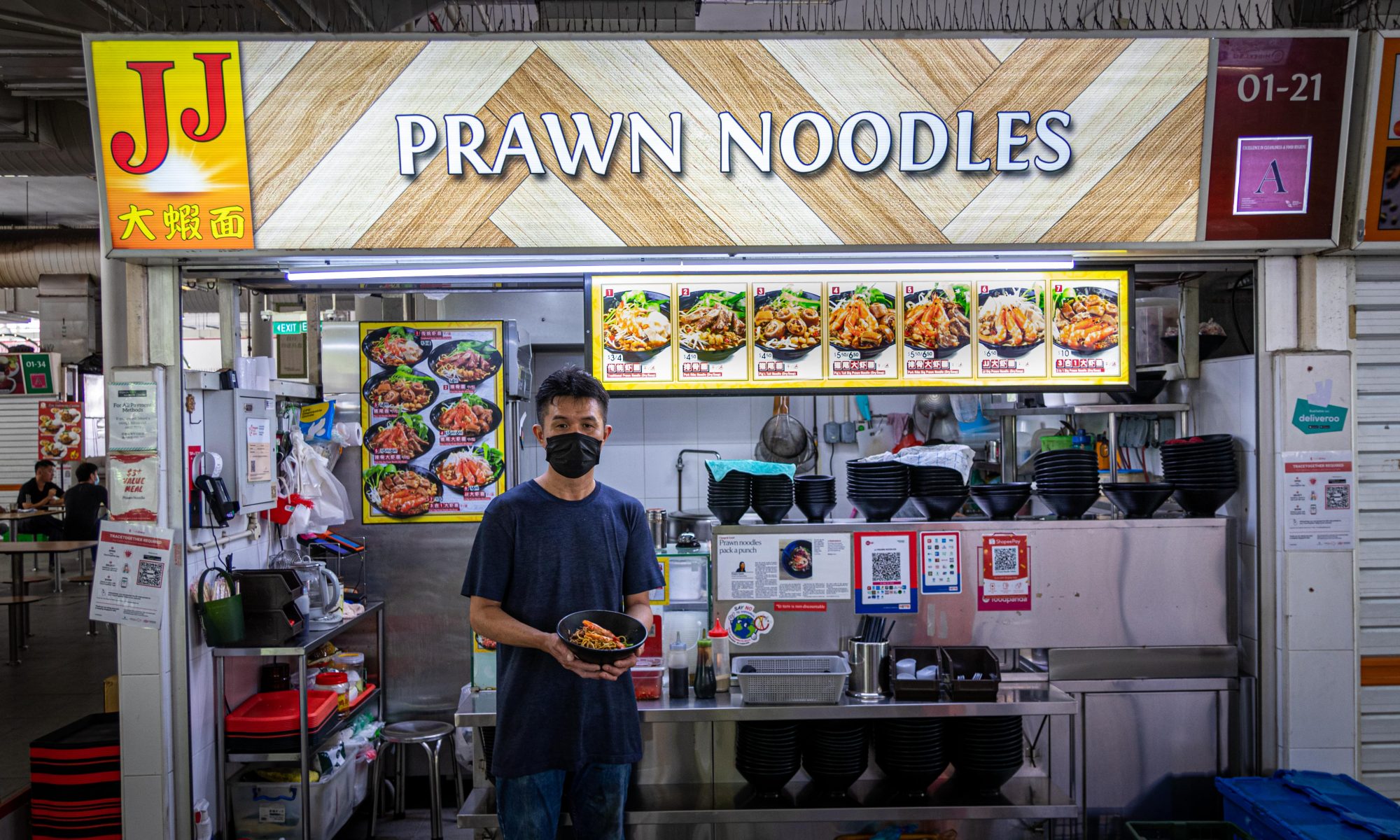 Hawkers of SG #108 – JJ Big Prawn Noodles
JJ Big Prawn Noodles started out from the idea because I enjoyed eating noodles, especially Prawn Noodle. My friend gave me his recipe and using that, I changed it a bit for it to be served here. The reason why I decided to start my own stall is because as a hawker, there isn't much manpower needed. It's a routine job and my work ends when I finish selling. A simple life like this is what I enjoy the most.
Having satisfied customers keeps us going everyday. When customers drop compliments, it makes all the work worth it. Moreover, my range of customers start as young as a baby and as old as a grandmother.
We also offer the Pig's Tail Prawn Noodle, which Pig's Tail has a smoother and richer taste because of the gelatine from the cartilage.
You must try our Pork Rib and Big Prawn Noodle. It is made with our soft pork rib which has been braised till tender and flavourful. I would get the seafood fresh from Senoko Fishery Port every morning, then start the business from 8am -8pm daily.
JJ Big Prawn Noodles (#01-21)
Yishun Park Hawker Centre
(Delivery available via WhyQ)