Da San Yuan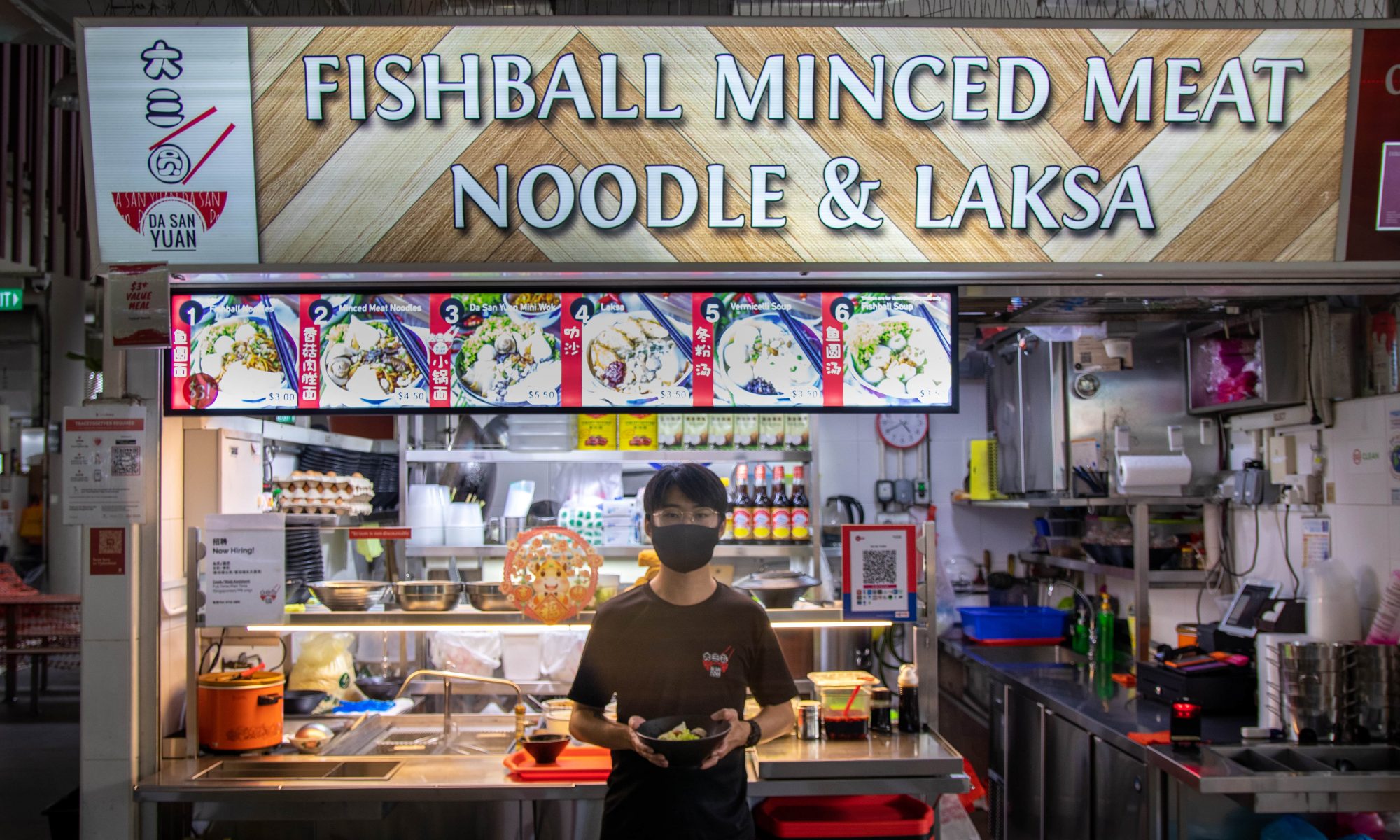 Hawkers of SG #109 – Da San Yuan
Da San Yuan started in 2019. As a 3rd gen hawkerpreneur, we aim to preserve a childhood classic that every Singaporean is familiar with… fishball noodles! We also enjoy working with like-minded GEN-Y who wants to keep the hawker culture alive.
A lot of preparation work goes behind a simple bowl of fishball noodles, or bak chor mee. So on days when business isn't good due to bad weather, we have high food wastage, a painful cost to bear. Also, during the Covid-19 lockdown, it became increasingly apparent that we needed to have a presence on delivery platforms to improve our day-to-day sales. These were great alternatives, but most platforms charge a high commission fee, so it didn't help to improve our income much. So it's nice to know WhyQ charges 0% commission to their hawkers.
Nevertheless, seeing a long queue formed for our food is extremely rewarding. Seeing returning customers is a testament to our food consistency. We are consistently trying to see how we can better our menu or dishes for our customers.
If you have to try 1 dish it would be our Da San Yuan noodles for sure! You get the traditional bouncy fish ball, juicy meatball and umami tobiko flavor fish ball with roe.
To every aspiring hawker, stay true to what makes you want to start on this journey. You need to have grit and do not waver when life throws you lemons. While it has been a challenging journey, we learn and improve along the way, and we now see the fruits of our labor.
Da San Yuan (#01-15)
Yishun Park Hawker Centre
(Delivery available via WhyQ)