Homemade Curry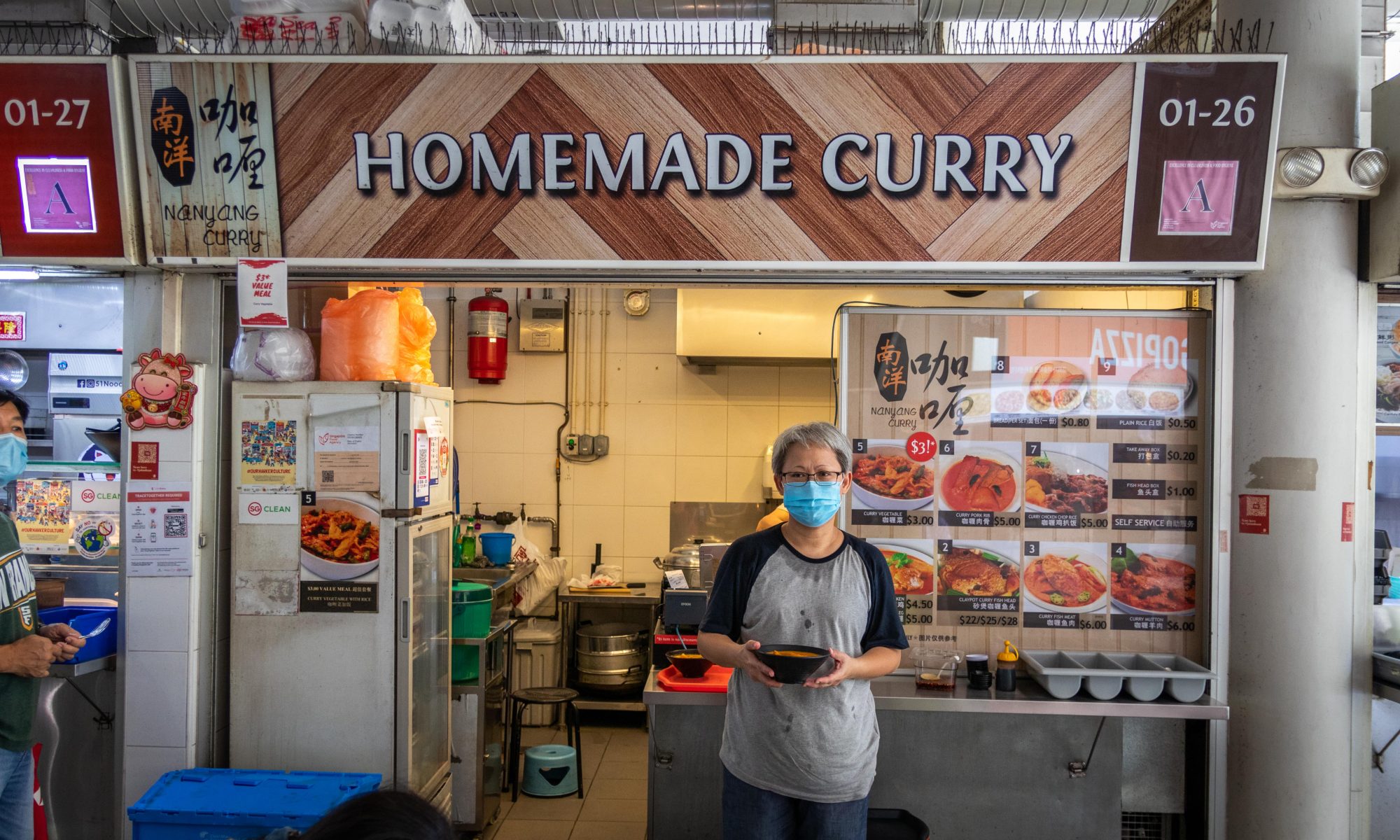 Hawkers of SG #107 – Homemade Curry
We recently opened around the same time as when Yishun Park Hawker Centre first opened. Homemade Curry or also known as Nanyang Curry, we sell mainly curry dishes. We offer different types of meat such as fish, chicken and mutton. We were initially in other trades of business, but changed career path into becoming a hawker due to the bad economy. It all started off with the idea that knowing how much my husband enjoys eating and cooking curry. Therefore from then on, we decided to experiment and fine tune his recipe to sell it at our stall.
We try not to reduce the waiting time for food, hence we have to find ways to speed up the process. In the morning we would get ingredients that are needed to the stall at about 8am. We would start our business at 11.30am and all the way till afternoon at around 3pm. We would have a break in between to stock up and replenish on ingredients that are needed for the dinner crowd, then open back around 5pm in the evening to continue business.
What keeps us motivated throughout the day are our customers. Everyone in Yishun are generally very nice people, which keeps me going despite the long hours.
If you're a first timer to our stall, you definitely have to try our curry chicken. The curry recipes are personally tried and tested by us and are inspired by Nanyang Curry. We hope our curry dishes evoke a nostalgic feeling as customers consume our dishes.
Homemade Curry (#01-26)
Yishun Park Hawker Centre
(Delivery available via WhyQ)