Huat Kee Bak Kut Teh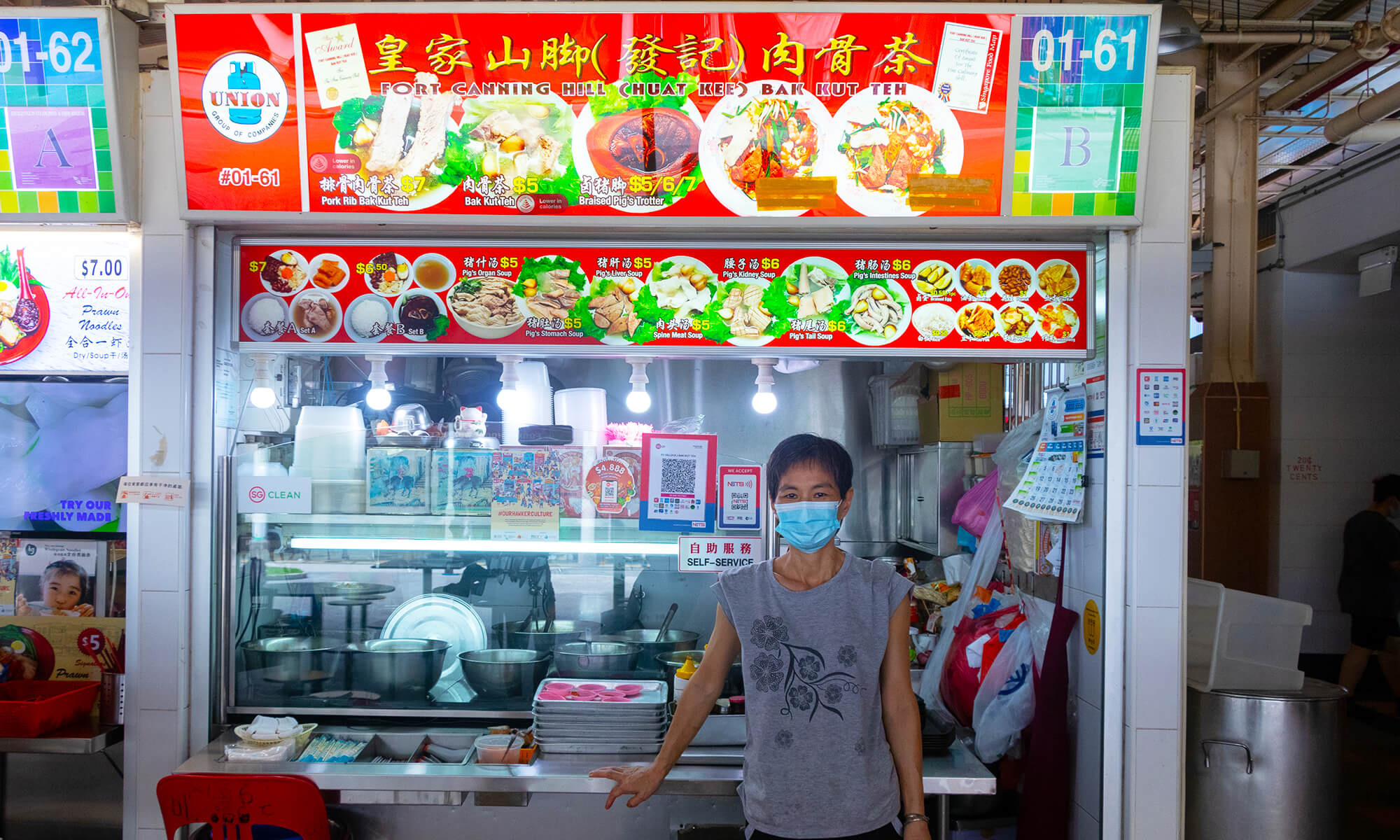 Hawkers of SG #83 – Fort Canning Hill Huat Kee Bak Kut Teh
Fort Canning Hill Huat Kee Bak Kut Teh was opened over 10 years ago. Although our stall name includes "Fort Canning", I don't really know what it means. It was my husband who named it. We've always been located at Ghim Moh Food Centre.
The most challenging part about being a hawker is that, it's really hot. Also, the long hours. I have to be here at 9am to prepare and only close at 9pm. You hardly get any rest time.
If you are an aspiring hawker, my advice to you is that you must be able to endure the sufferings. You need to be really determined to do this, otherwise, it's only a matter of time before you give up.
It's been over 10 years, and I push myself to keep going as I need this to get by. I'm thankful that there's a strong kampung spirit in Ghim Moh Hawker Centre. I really enjoy their company, we're like brothers and sisters, always helping each other out. When one of us does not have enough rice, we will readily share.
It's also heart-warming when customers are satisfied with my food, and tell me that they are really delicious. Dishes that I would recommend are my pork rib bak ku teh and my pig's organ soup, both are equally loved by my customers. Get it here!
Fort Canning Hill (Huat Kee) Bak Kut Teh #01-61
Ghim Moh Market & Food Centre
(Delivery available via WhyQ)