E Food Fun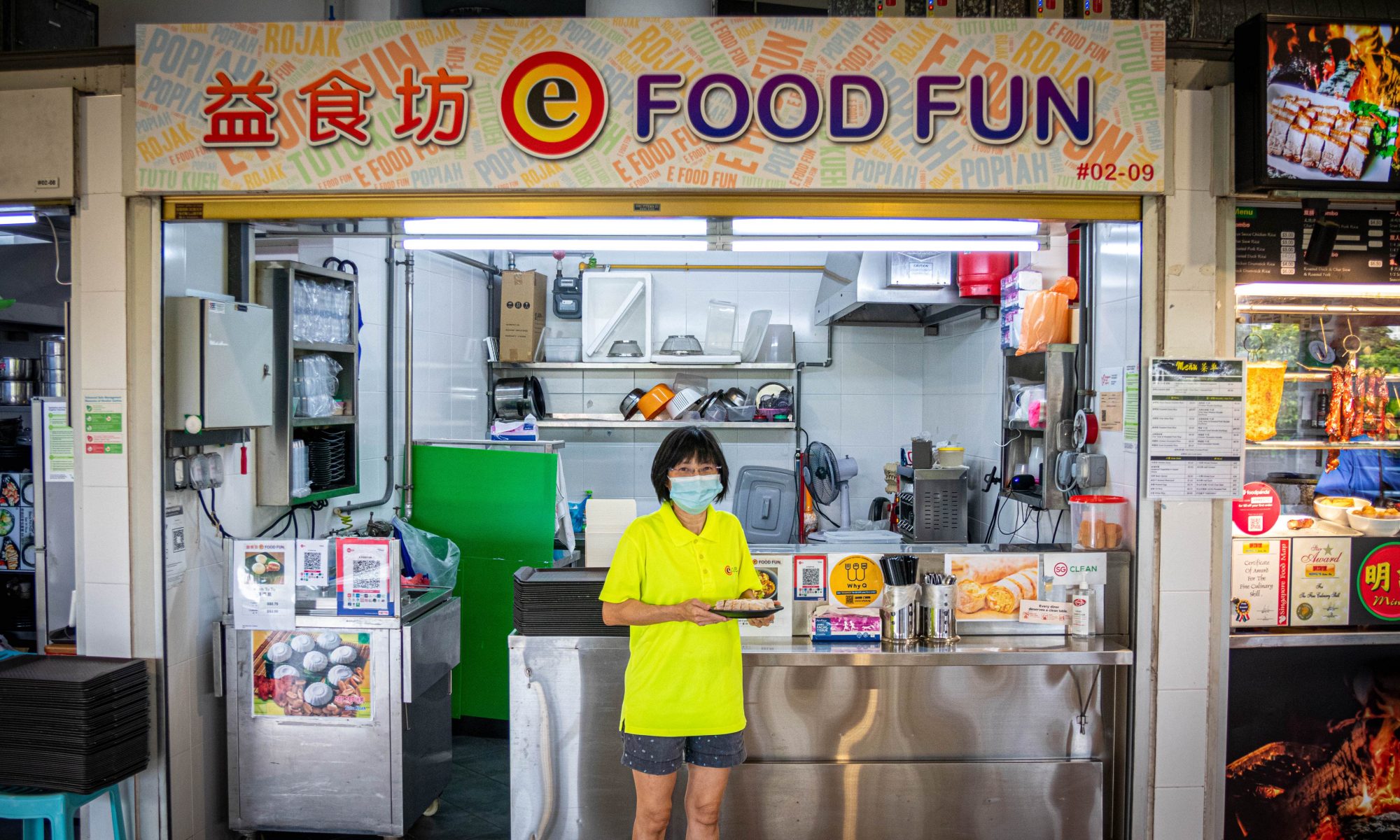 Hawkers of SG #106 – e Food Fun
I first started only about 5-6 months ago. I was initially in other trades of business and not F&B. It was only recently that I decided to start my own hawker store. Before this business, I've worked at a place where there's a shop next to mine that's selling all these tutu kuehs and popiahs. For many years I've been just watching and observing them but never acquired the skills to make an actual one.
The business initially was affected badly by the tight dining restrictions, it was impossible to cover the business cost. I was fortunate to be able to cover some losses with government grants and incentives. However, business is still unstable now.
My customers do mostly takeaways as the covid situation is not getting any better. Despite the young hawker and fusion food on level 2, I still do have families, or young people who wants to eat healthy. They would then opt to buy popiahs from me.
I was initially thinking of expanding my food options and increasing my manpower. I was supposed to hire this old auntie who would then help me co-manage the store and sell her expertise of rojak. However, because of the unstable covid scene the old auntie was discouraged by her kids to be out working. Therefore, I had to put all my plans on hold for now.
Because the items and ingredients like popiah skin are all from the supplier straight, we can make it ourselves. Hence it is also hard to mark up prices. It is also not exactly hard to prepare, as the fillings of Popiah and kueh pie tee are the same. It's just nibs and pieces of the small things that are more troublesome.
At the end of the day, customers are all very nice to me which keeps me going. It's just long working hours but not a heavy workload that I have to fry big pots of food and all. All my kids now have grown up hence I have more freedom now.
e Food Fun (#02-09)
Pasir Ris Central Hawker Centre
(Delivery available via WhyQ)