Reimondo Seafood Congee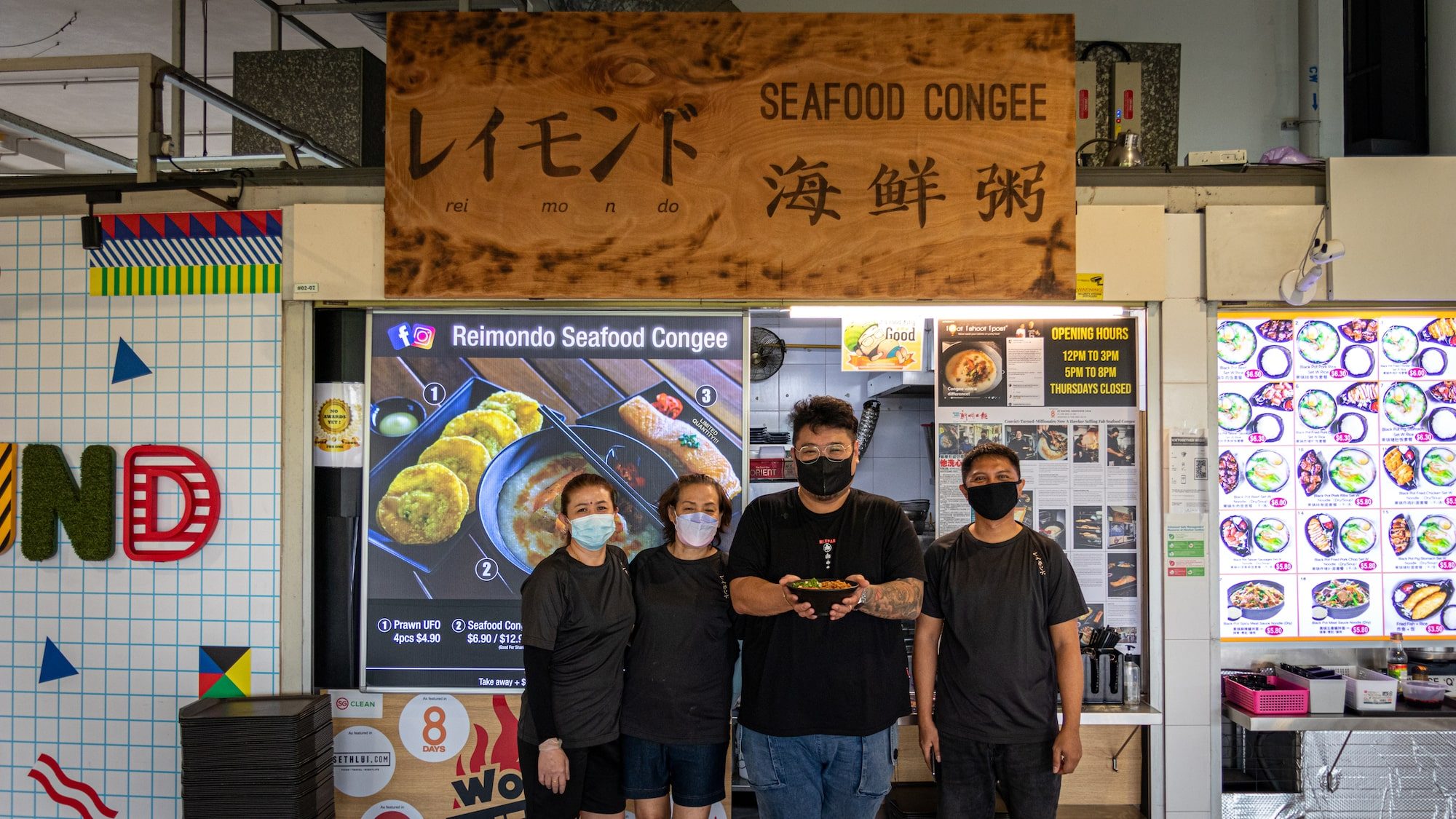 Hawkers of SG #105 – Reimondo Seafood Congee
Reimondo Seafood Congee started in February 2021. Since we started in the midst of the pandemic, there was definitely a lot of uncertainty. Before this, I was doing food delivery for a while. During my journey as a food deliverer, I realised how demand for food was rising despite the pandemic. This inspired me to open up my own F&B stall, and so I did.
My first outlet is here at Pasir Ris Hawker Centre, and recently in August we opened another outlet at Ayer Rajah, Reimondo Food Truck. While many have lost their jobs during this period, I was glad to offer job opportunities to those in need when I opened up my stall. In fact, my purpose here is not to make more money. I want to offer something unique, something no one else is doing. Funny enough, I constructed the recipes with the help of Google. Yes, it took quite a bit of experimenting and praying as well.
It was really difficult at the start as people were skeptical of our price point. As it was slightly on the higher price point, people were distant from trying. The 1st month was the most stressful, and we had to waste a lot of porridge almost everyday. However, with the help of my mentor, Dr Leslie, things took a better change. Since then, the media started to reach out to me to find out more about my story.
When I first had the idea to open up Reimondo, I discussed it with my younger brother. He then suggested to attract the younger crowd, there is a need for the stall to evoke a younger vibe. That's why we thought of incorporating Japanese and my name and there it came about, Reimondo (my name in Japanese). In the future, I look forward to expanding and becoming Reimondo Eateries, introducing different concepts.
No doubt, I have come across good customers, who walked past my stall and thought, "Hm let me give this new stall a try". It is very heartwarming that there are people who are willing to give us a chance. We are very grateful for that, even till today.
Reimondo Seafood Congee (#02-07)
Pasir Ris Central Hawker Centre
(Delivery available via WhyQ)