Mee Goreng Abam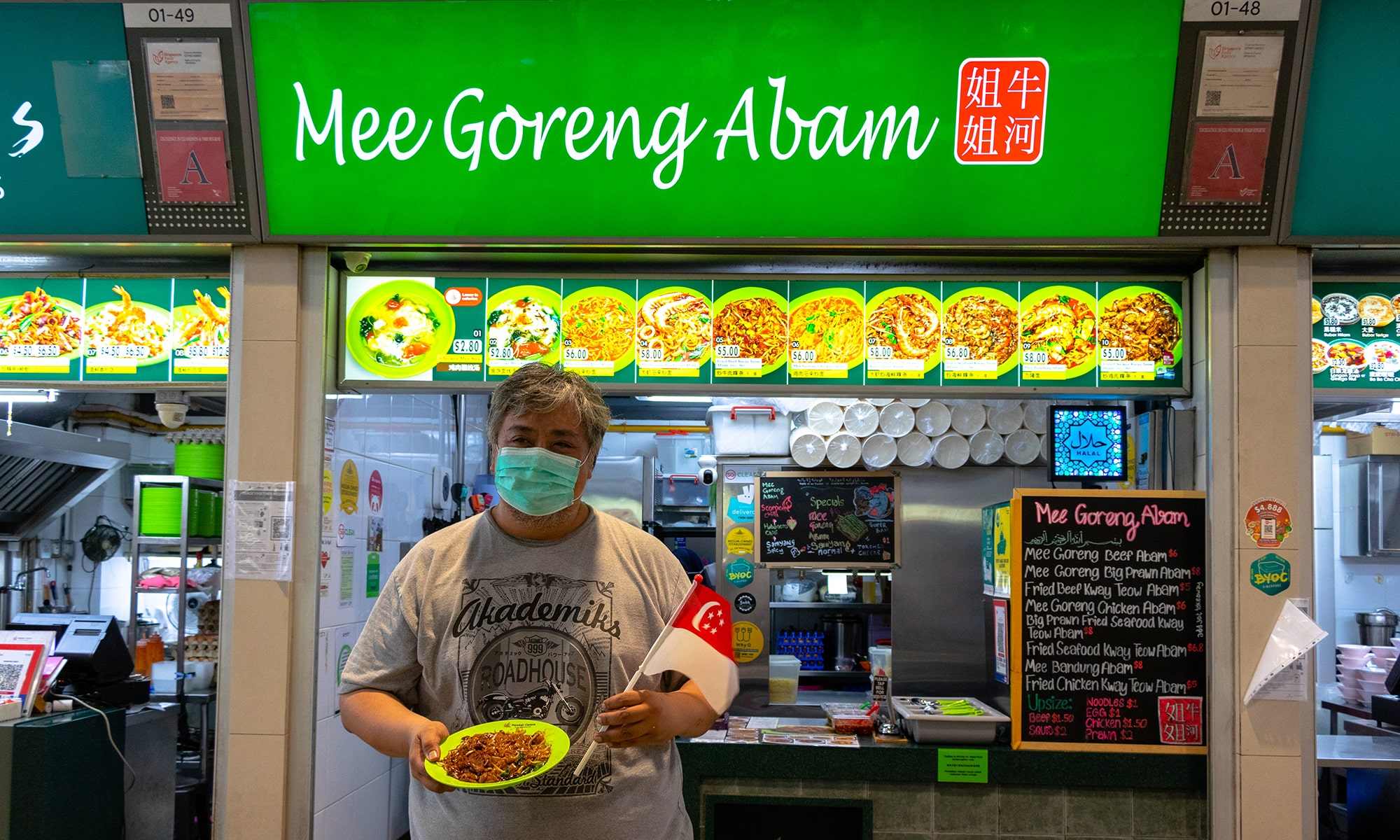 Hawkers of SG #89 – Mee Goreng Abam
I was a school counsellor for 13 years before calling it quits to try something new. 6 months before the start of the pandemic, I started this stall, Mee Goreng Abam. It is a representation of what I personally believe in – sharing. All the dishes on my menu are curated according to what I enjoy, with stories behind them.
For example, the mee sua on my menu traces back to my childhood, prepared by my mother, a Chinese. I associate mee sua with comfort food because everytime, after my siblings and I are punished for misbehaviour, she would cook mee sua for us. There's also fried beef kway teow, my favourite dish on the menu. I met this famous cook, who taught me how to prepare that dish. This person did not hesitate to share his recipe and cooking tips with me. And truly, this is what food is all about – sharing.
In this trade, I've faced some challenges. At times, I get questioned by my customers as to why I'm not halal certified, why I'm selling both Malay and Chinese food, etc. Personally, I did not want to style my shop such that it's catered to a specific race. I've got a Chinese lady as the cashier, and they often have to explain that the stall is muslim-owned.
Also, hawkers have this fear. Every time the ministers announce that there's going to be a speech in the news, we all know in our hearts that the business in the following days will drop by 50%. The recent phase 2 heightened alert has drained my cash reserves, but I'm glad that I managed to pull through.
Hawker culture is synonymous with sharing with the community. At our tampines hub, we have this $2.80 meal across all the stalls. This $2.80 means different things to different people – some may just want to eat that mee sua, but some to get by. I believe the moment you share, you will get more. Instead of focusing on the monetary calculations, look at who comes to your everyday and stop treating them as a customer. Go further, add the extra ingredients and sweeten the relationship.
Mee Goreng Abam (#01-48)
Our Tampines Hub Hawker Centre
(Delivery available via WhyQ)