Ah Tas Muffins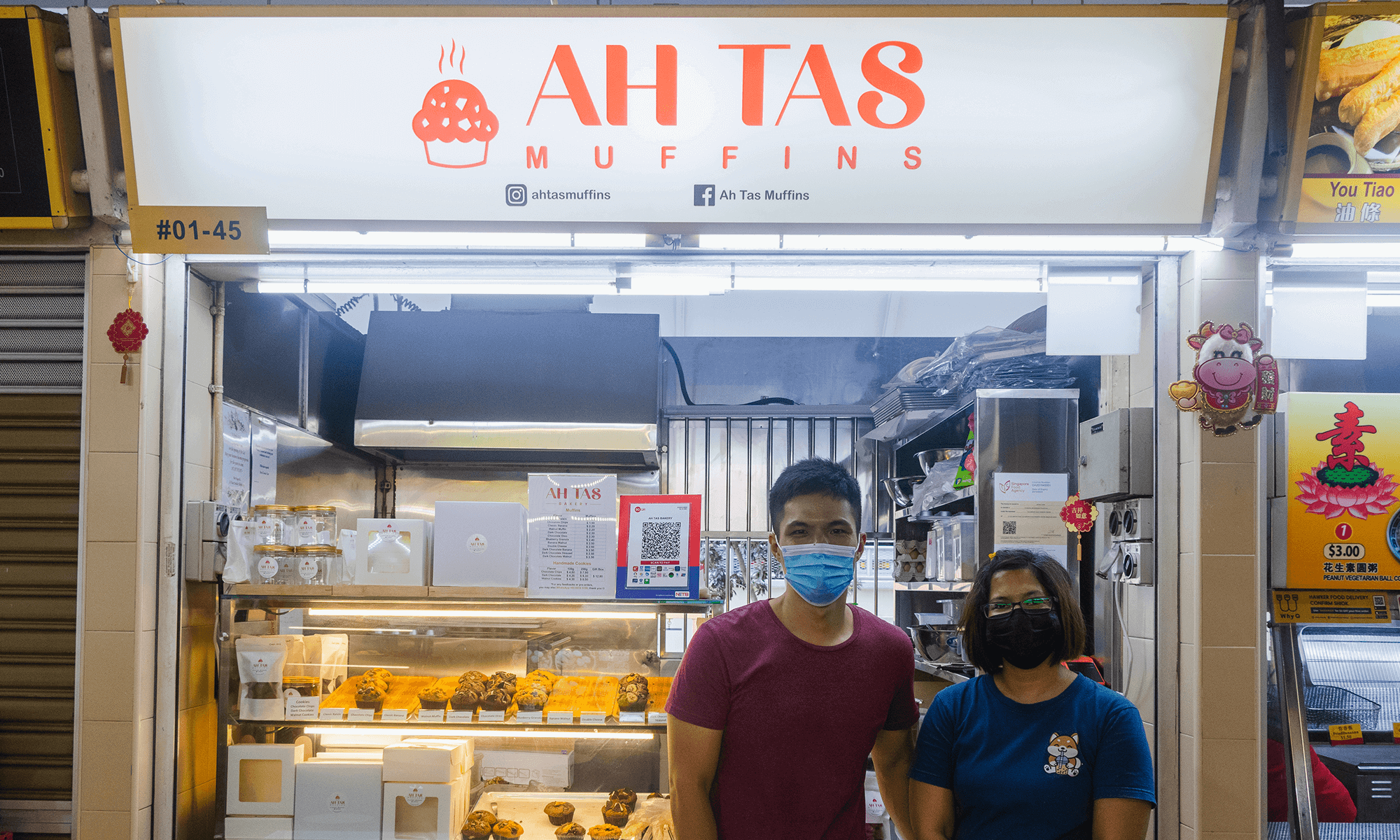 Hawkers of SG #72 – Ah Tas Muffins
Ah Tas Muffins started only about three months ago. Prior to this, I was in the corporate world for about 6 years. But I chose to leave as I've always wanted to start my own business and I thought, since I enjoy baking, why not enter the food industry? In fact, I'd started my baking journey from when I was 14, always baking for my family and friends. Today, it has become a physical hawker stall. It's different with a physical storefront. Besides a more efficient production rate, customers can now see me doing the actual baking on-site, creating a more comprehensive experience for them.
Three months into my hawker journey, I have already experienced the heart-warming hawker culture where we look out for each other. When I was first setting up the stall, the neighbouring stalls gathered to help me with the set-up. They got the lighting for me, and if I happen to lack certain ingredients, they willingly pass some of theirs to me. They also shared with me the peak hours, reasonable price points, and the flavours which are more suited to the crowd here. My customers too, share with me the flavours I could experiment with and how I can improve my packaging.
Of course, there are times I question my decision to leave the corporate life for this. Was it a stupid choice? Why did I quit a job that grants me stability? But I will persevere. This has always been a dream of mine since young, to start something that I could call my own. I don't want to give up on this dream so easily. Also, I am motivated when my customers enjoy and compliment the muffins and the cookies that I baked.
To aspiring hawkers out there, it is not as daunting as it seems. Don't get too caught up with worrying about whether customers would like your food. Also, these stalls are rented out by the Government. Unlike rentals by private entities, you can simply give a one-month notice if you wish to discontinue, just like resigning from a full-time position. Ultimately, if you really enjoy cooking and making people happy with your products, you should definitely try this out!
Treat yourself to my best-seller, the dark chocolate banana muffin. It's fluffy, moist, and rich, yet not too sweet. The natural sweetness comes from the banana. Also, I make sure to use at least 50% cocoa, resulting in a decadent treat that melts beautifully when baked. Get it here!
Ah Tas Muffins (#01-45)
Old Airport Road Food Centre
(Delivery available via WhyQ)