Kazan Japanese Cuisine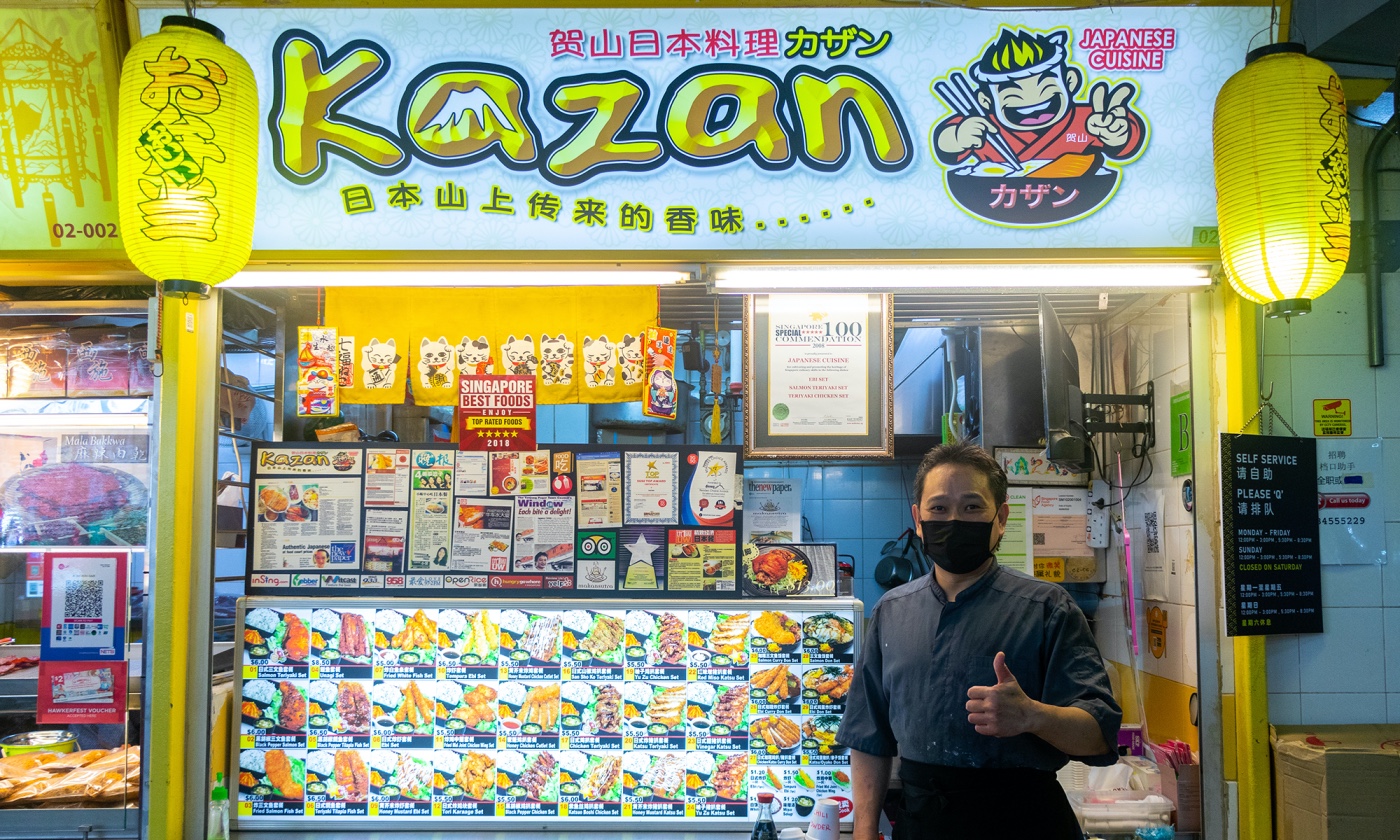 Hawkers of SG #71 – Kazan Japanese Cuisine
In 2004, I opened Kazan Japanese Cuisine. It was out of my love for Japanese food, and the skills I accumulated as a chef in a Japanese restaurant. My days as a chef gave me the opportunity to experiment, and this has been translated into unique, high-grade dishes in Kazan Japanese Cuisine. You can find dishes like Katsuo Boshi Chicken Set, which are not easily available locally. It warms me that some of my customers who came back from Japan, told me that they find my dishes authentic!
That said, my hawker journey has been one that goes beyond food. I have forged meaningful relationships with my fellow hawkers and my customers. The hawkers here are like family to me, and we support each other as much as we can. As for my customers, some of them are whom I'll consider as close friends.
In the last 16 years, we faced many challenges too. You know, we used to be located at Tanjong Pagar, but the increase in rent forced us to move, and that's how we ended up in Chinatown.
And then, there was Covid-19; the business was devastated especially during circuit breaker. Thankfully, the healthcare workers at SGH showed immense support for my store, patronising Kazan 1-2 times a week, each time buying 20-50 packs. This really touched me, and I wanted to give my best for my customers, as I know they have been there for me.
Do try my Yuzu chicken rice set, which is our current best-seller. Made with Yuzu, this dish is bound to tease out your appetite. Furthermore, it is coated with my very own batter mix that leaves the chicken with the perfect layer of crisp that isn't overwhelmingly starchy. Not to mention, Yuzu is rich in antioxidants! Get it here!
Kazan Japanese Cuisine (#02-001)
Chinatown Complex Food Centre
(Delivery available via WhyQ)