Ar Rahmaan Indian Muslim Food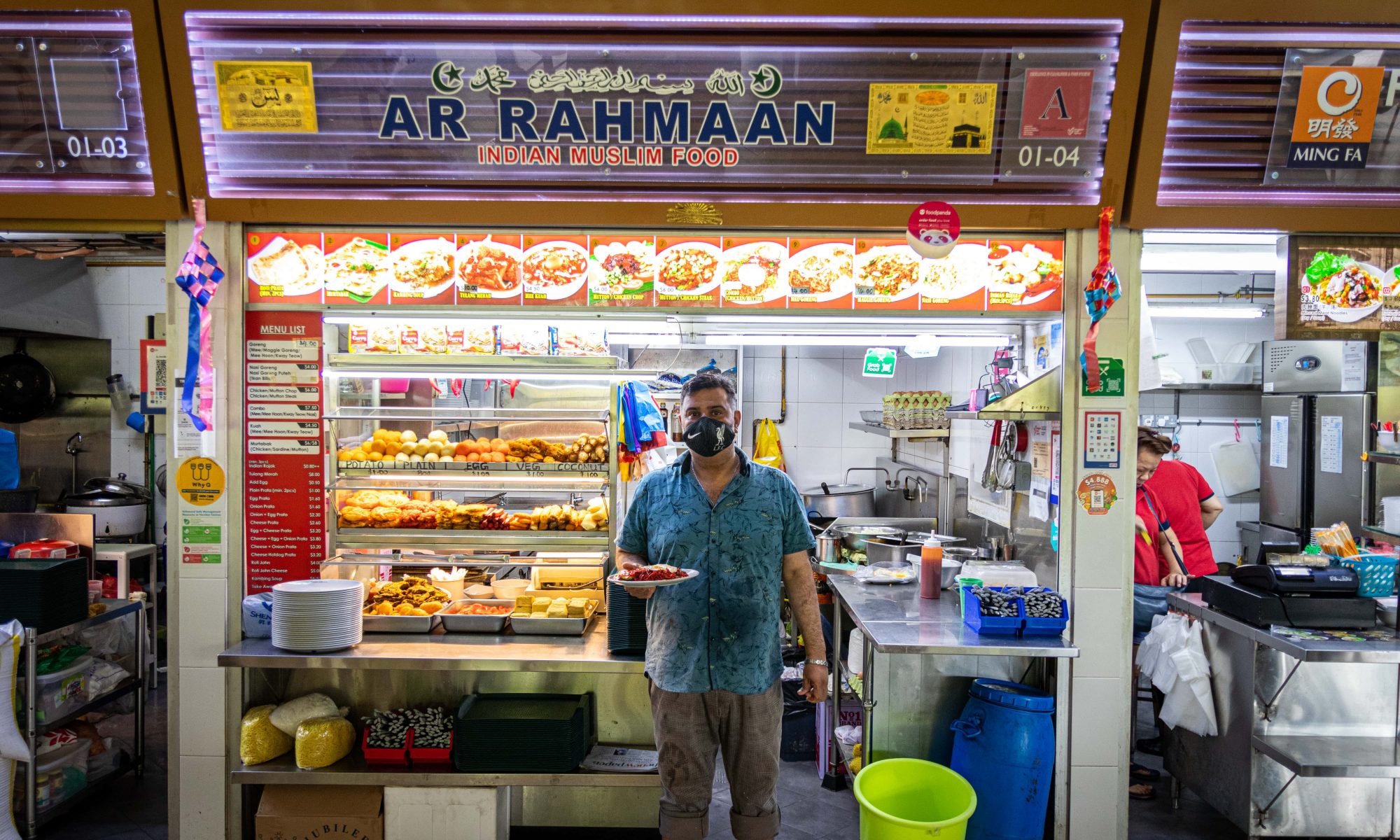 Hawkers of SG #103 – Ar Rahmaan Indian Muslim Food
We've been operating for more than 30 years. My father used to own a shop and I would help him out once in a while. Watching how passionate he was to cook and serve, I eventually picked up some skills and learned a few recipes from him as well.
Today, I have my own Indian Muslim stall named after me. I worked at various F&B stalls before opening my own here at Pasir Ris. My stall has been operating in Pasir Ris for about 4-5 years, right when the Hawker Centre first opened up. Just as business was getting better, covid happened. Since Covid happened, restrictions have constantly been implemented and my business dropped by 50-60%. We have very long working hours which also means we have to stand for very long. We also have to fight through this pandemic now. However, I choose not to give up. I enjoy serving customers, I enjoy satisfying the hunger of my customers. This job has become a big part of my life.
Apart from my 2 assistants, my wife will come down everyday to assist and my son too during his off days. I am forever grateful to have them with me during these hard times. They make it less difficult than it is. Despite the long working hours, with them around, I still get my family time and we bond as we work together.
My mee goreng and rojak so far are the most popular. Every morning I will prepare the rojak gravy fresh and hot. My gravy is also free of MSG, asn we only use natural ingredients such as sweet potatoes and many others. If possible I always try my best to provide healthier yet delicious options for my customers.
Ar Rahmaan Indian Muslim Food (#01-04)
Pasir Ris Central Hawker Centre
(Delivery available via WhyQ)