Ah Tan Wings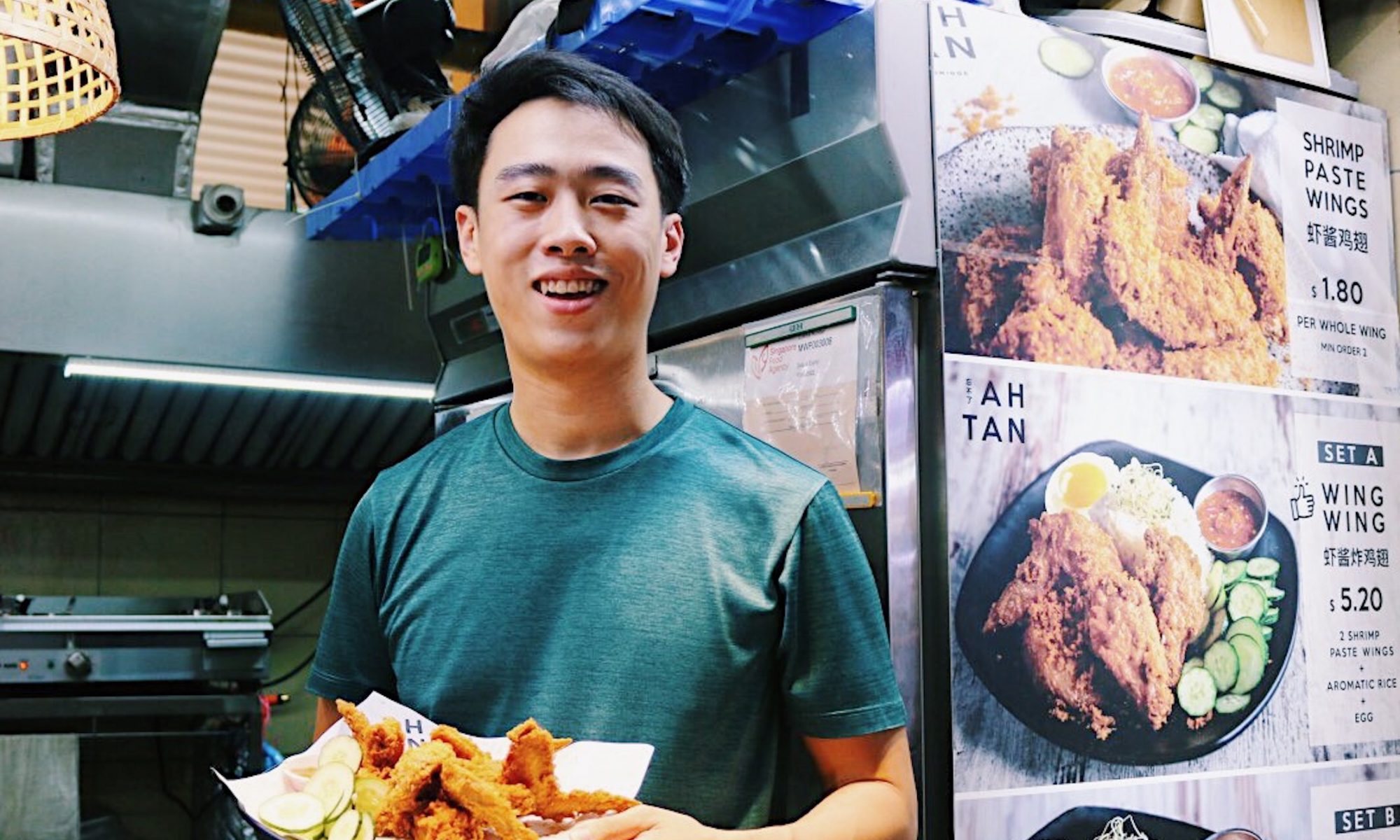 Hawkers of SG #46 – Ah Tan Wings
Growing up, I have always been a fan of fried chicken, especially Shrimp Paste Chicken (also known as Har Cheong Gai in Singapore). I loved it so much that I went on a Mission in search of the best harcheonggai in Singapore. However, I realised that you have to order one big plate every single time and that many people end up being unable to finish the whole plate. Thus, I decided to serve it as a meal.
3 years ago, I opened my first shop at Yishun Park Hawker Centre. Honestly, I didn't have much experience with the Food & Beverage sector. Thus, there were plenty of challenges encountered at first, but I slowly picked up the  necessary skills to survive in the hawker business. Afterwards, another outlet was birthed at Maxwell Food Centre and we have been here for the past 7-8 months. We target mainly locals and chose to come to Maxwell Food Centre as it is more centralised and accessible compared to Yishun.  
Just 3 months ago, we opened the third outlet at Timbre+!
I chose the name Ah Tan- something simple, local and not too hipster sounding because at the core, we just want to cater to the locals and simply share the same joy and love for Har Cheong Gai. 
I think being a hawker takes resilience because you will definitely face multiple setbacks and things that can be quite hard to learn. Being a hawker, you're your own manager and in-charge of everything: from Human Resource to Finance. There's so much to learn!
The most rewarding thing in my opinion would be seeing people enjoy the food and most importantly, sharing the same joy! It's also nice to see recurring customers who simply just need their fried chicken fix!
Ah Tan Wings #1-03, Maxwell Food Centre
(Delivery available via WhyQ)
Place your orders HERE