Yong Kee Bak Kut Teh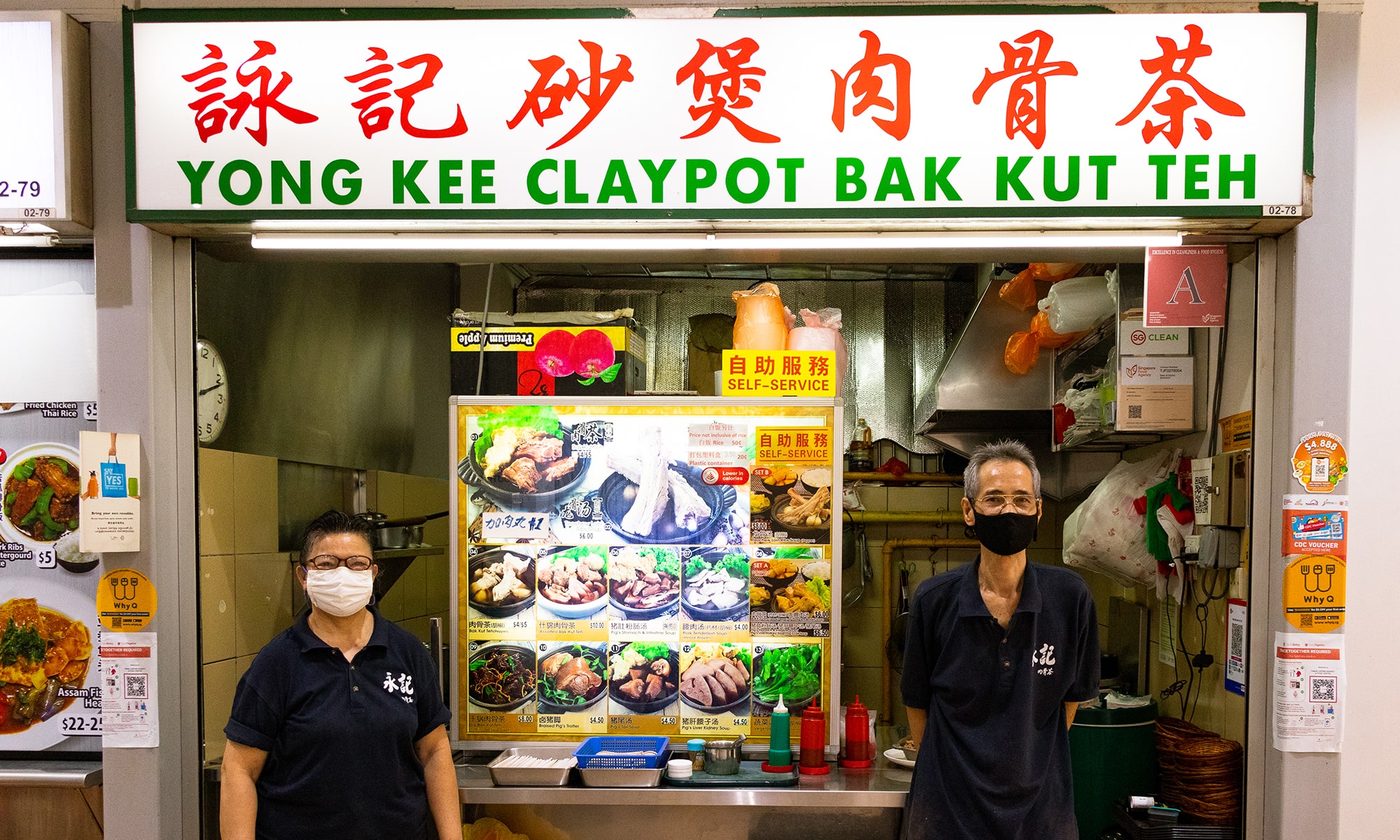 Hawkers of SG #93 – Yong Kee Bak Kut Teh
Though we have only been in Taman Jurong for 4 years, our brand, Yong Kee Bak Kut Teh, has been around since 1989. I used to be in the renovation industry, and it was my Malaysian friend in that trade, who taught me how to cook Bak Kut Teh. I was about 37 years old when I decided to make the switch to become a hawker. The renovation works couldn't provide for my family.
The greatest challenge today is the long hours. On the days we operate, we will leave our home at 9am, and work for a good 13-14 hours before heading home. Given our age, we don't have much strength anymore. Sometimes, my wife and I get really tired, and will take an additional day off to recuperate.
It's tiring, but we chose to continue to kill boredom. We have not much to do at home anyway. Our kids are all grown up, with their own family and I'm happy they come over on Saturdays to spend time with us. Also, the recent Phase 2 HA reduced our sales by 20%, but honestly speaking, this helped us to relax. We don't need to earn a lot every single day, and don't mind taking it slow.
I'm happy to see how our hawkers have evolved over the years. The UNESCO listing has changed the way hawkers are viewed today. Previously, the impression of hawkers is one that is unglamorous and low-class, but this has been shifting.
Yong Kee Bak Kut Teh (#02-78)
Taman Jurong Food Centre
(Delivery available via WhyQ)