Xin Lu Fishball Noodle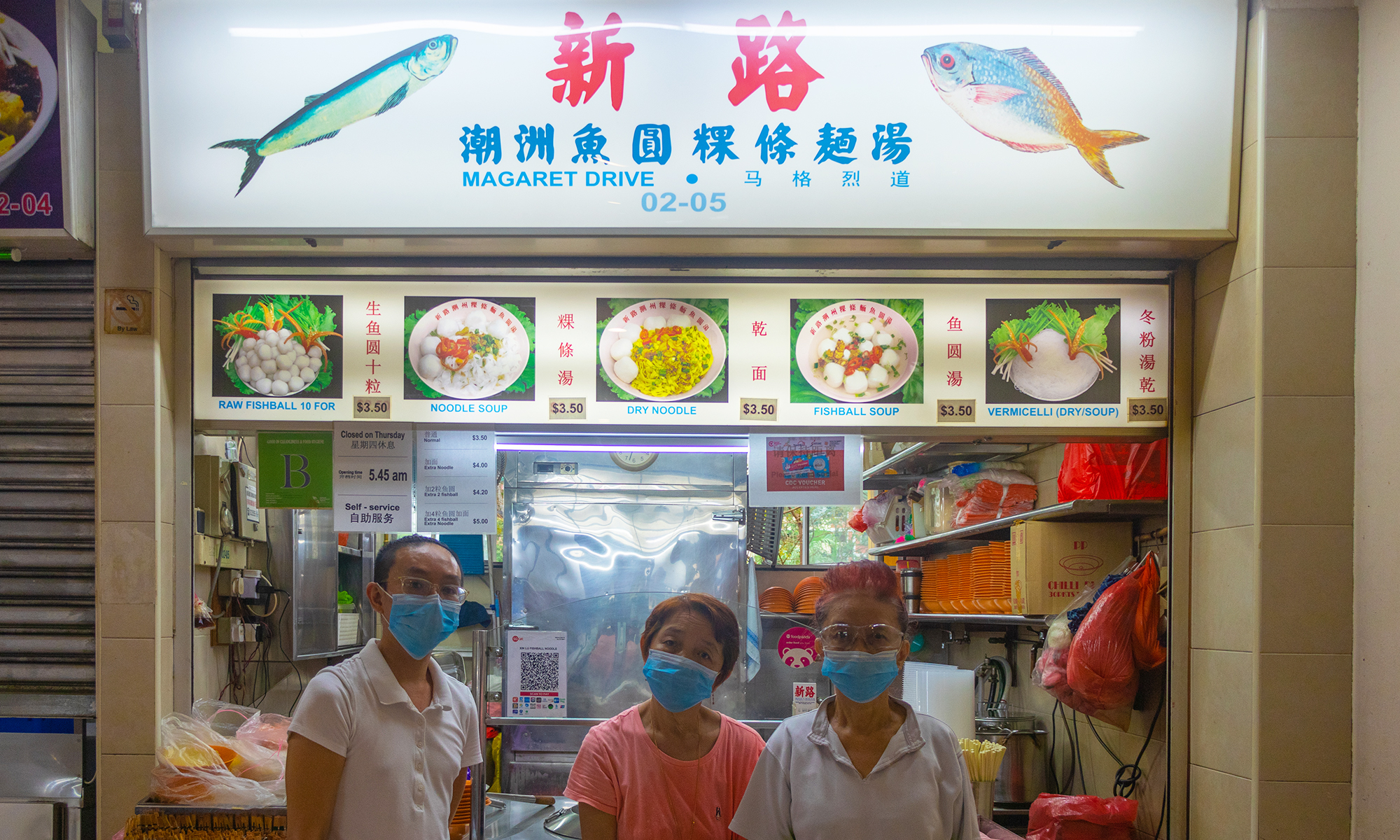 Hawkers SG #66 – Xin Lu Fishball Noodle
Xin Lu Fishball is a family-owned business that had been passed down from my grandfather's generation. When I was a kid, I used to help at the stall with my father, whenever I had the time. Fast forward a few years down the road, I took on a job as a designer. After a couple of years in the industry, I then decided to make a career switch. Eventually, I found myself back in the hawker stall where I used to frequent as a kid!
Being a hawker is certainly no walk in the park. It's true when they say the F&B industry is really tough but amongst all the issues we face in this industry, I find that the issue of thinning profit margins to be the most pressing one. This is inevitably caused by the increasing cost of raw materials due to monetary inflation. Furthermore, as hawkers, we are at quite a disadvantaged position because we are generally expected to ensure that the food we sell remains at a price that is affordable to the masses. With that being said, the next issue that we hawkers generally face is cash flow issues because there are so many costs that have to be involved when running a hawker business
Generally, I would reach the stall at about 8-9am, involve myself in preparations of the food for about 2 hours, before starting to sell my noodles at about 11am. That's about the time the lunch crowd starts to come in. We then continue on with business till about 5 or 6 pm in the evening, depending on what time we finish selling our noodles.
The most memorable experience I've had throughout the whole of my hawker journey would be that of the business skills I've acquired as an entrepreneur. This journey has taught me many memorable lessons, from learning how to make money, to learning about how to work with competitors as well as provide for the customers.
Despite the hawker journey being that of a tough one, I am still motivated to continue on this journey as I find motivation intrinsically. I am generally an energetic person that is full of vigour for life! After all, you would have to be energetic if you were to survive in any form of entrepreneurship you are involved in.
We sell fishball noodles over here so definitely, I'd recommend our fishball mee pok noodles to all to try! Mee Pok is something that is uniquely developed and perfected in Singapore. Sure, you may find Mee Pok in Malaysia as well but they definitely don't taste as authentic and good as the ones we have here in Singapore. Come, order a bowl from us HERE and try it for yourselves!
Xin Lu Fishball (#02-05)
Meiling Market and Food Center
(Delivery available via WhyQ)