WOK IN BURGER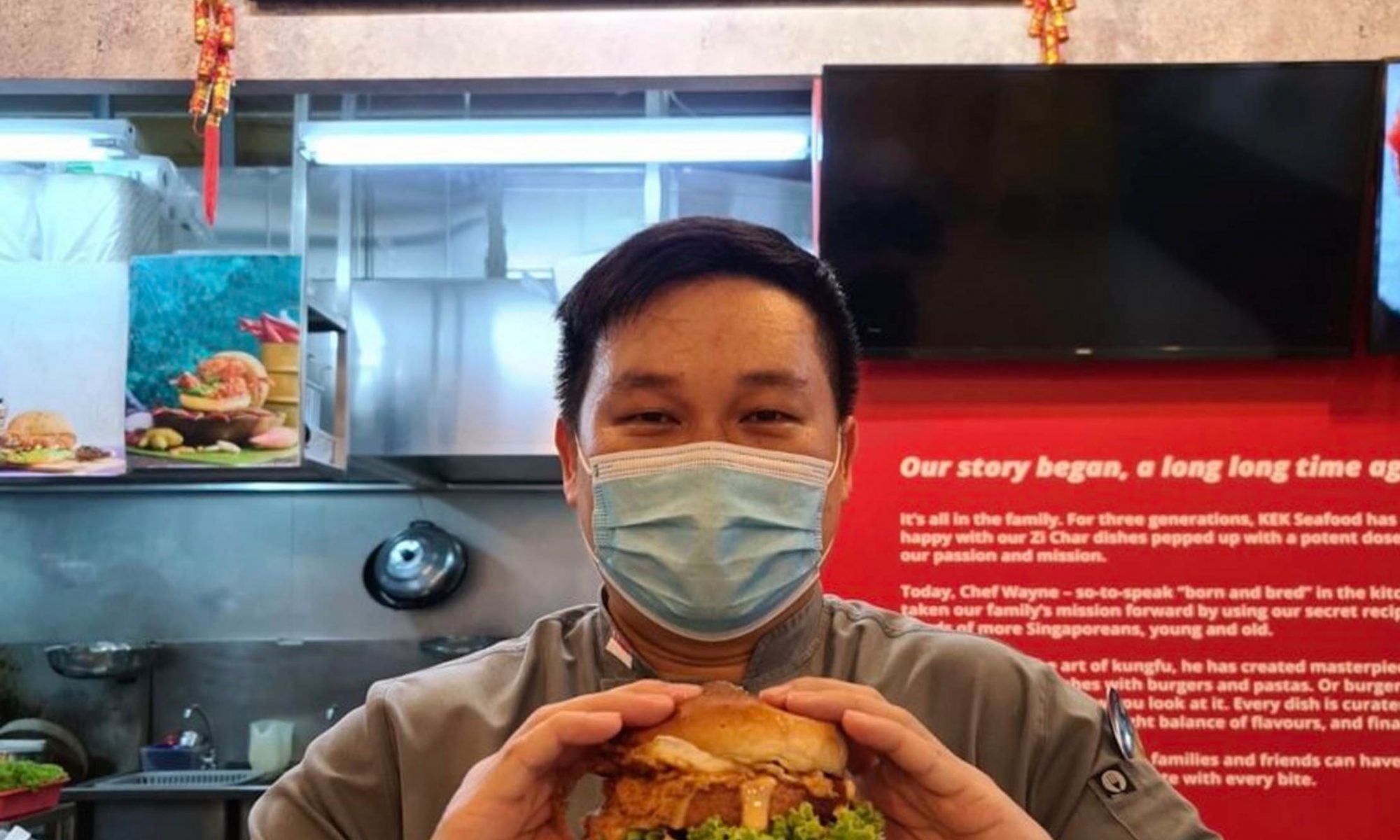 Marketplace Heroes #9
Wok In Burger is actually the sister brand of a 3 generation Zichar stall, Keng Eng Kee Seafood. We first conceptualised this idea around 3 years ago during our routine staff meal. Our head chef, Wayne, had always wanted to modernise our traditional Zichar cuisine so that it will be more accepted by the younger generations. During that particular staff meal, he cooked up a simple sweet and sour pork burger with regular buns for all the staff to try. We all thought that the concept as well as the food were great and agreed that it was a good idea to pursue this further. We started exploring different types of burger buns, experimenting how each ingredient and flavours can be mixed and matched in a burger. In 2019, we finally opened Wok In Burger with the concept of having comfort Zichar food flavours, with wok-hei, locked in-between burger buns.
Before finalising on our menu and opening for business, we had some difficulties when doing R&D for our burgers. This included testing of various burger buns available on the market, making sure every ingredient can blend well together when taken together in a bite. Our concept of a Zichar burger actually did gain the Michelin's interest and we even got a Facebook live interview on the 2nd day of our opening. We were not so lucky with the general public as they were not particularly interested in trying our burgers due to the Asian cuisine infused, so we targeted our Zichar regulars and slowly the words spread from them.
A typical day at Wok In Burger would start at 10:00am with the team reaching the stall and going through our delivered supplies and pre-orders, we then start marinating the meat at 10:15am. Once the preparations are done, we will open for business at 11:30am all the way till 02:00pm.  We will then go for a break and be back at 04:30pm to have a quick meal before resuming business from 05:00pm to 09:00pm. We then clean up, have a debrief and order our supplies for the next day.
At Wok In Burger, we actually have a goal of attracting young and aspiring young cooks who are looking to become a trained chef. We simplified our procedures for our Zichar burger so that these young cooks can learn in the process. We hope to act as a stepping stone for young chefs to learn and eventually become a trained Wok chef that can work in Zichar stalls. During this period of the pandemic, we actually worked together with our sister brand and did a number of food deliveries to hospitals and underprivileged families. We hope to show our strength in our own way and let my team know that we are still good at what we do.
I would definitely recommend others to come and try our Salted Egg Yolk Pork & Fish Skin Burger. The reason for the recommendation is that Salted Egg Yolk flavour had become the National Flavour, well-liked by Singaporeans. The dining experience of this burger would encompass the softness of the burger buns, crispiness from fish skin, lettuce and batter of pork loin, to inner softness of the tenderised meat. The flavours are enhanced with the curry leaves that are cooked with the Salted Egg Yolk sauce. It will definitely make you want to take another bite!
Wok In Burger
(Delivery available via Marketplace @ WhyQ)
Place your orders HERE