Western @ KK Hospital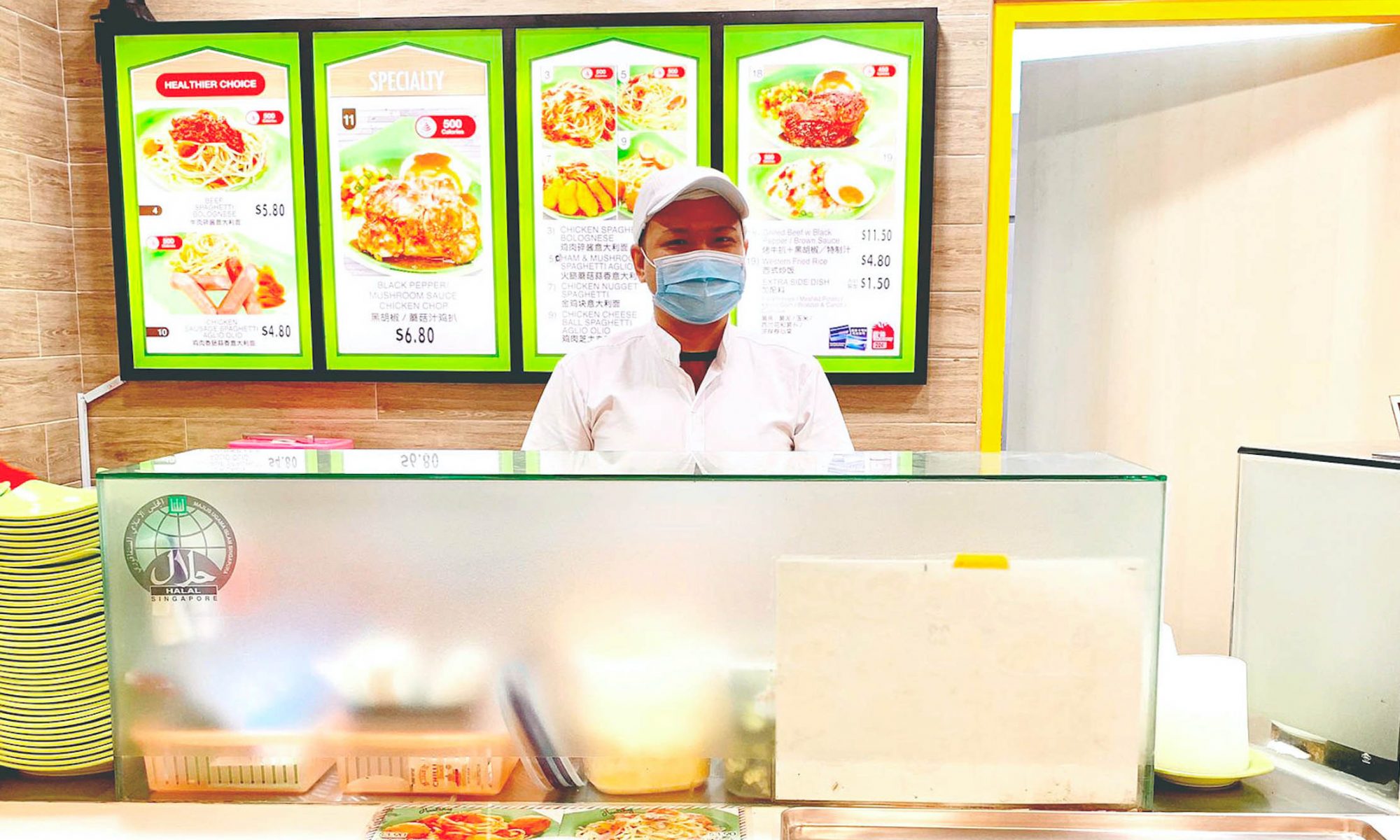 Marketplace Heroes #7
I first started selling western food at Simei back in 2000. After about 9 years of business, I moved on to other places and eventually back in 2014, I joined Kopitiam and opened up my stall in KK Women's and Children's Hospital. My western food is actually a bit different from the usual western food that we see, it comprises of western and Malay fusion food.
In this line of work, manpower has always been an issue for me as it is very difficult to hire new people. During this period of COVID-19 pandemic, business is not good and I have to deal with rental costs and paying out salary. My business has been severely affected as the stalls are located inside hospitals and people are not allowed to enter freely. I am thankful for the Government's business grant which helped a lot during this tough period.
During this COVID-19 period, I would communicate with my staff over the phone regarding sales and stock keeping. Before this, I would actually go down to all the stalls and check in with my staff in person. Ensuring that the cleanliness, food quality and customer service is up to standard.
My motivation for running this business comes from the fact that I built it up from scratch, seeing it's success from then till now has been my motivation. The best reward for me is to see that my business is going smoothly, my staff are happy with their working environment and also getting positive reviews about our food from customers!
I would definitely recommend others to try our Chicken Chop with Aglio Olio.We use a special marinate for the chicken and it has a spicy kick to it that is different from the usual western food.
Western@ KK Women's and Children's Hospital
(Delivery available via Marketplace @ WhyQ)
Place your orders HERE