Top 5 healthy (and yummy) hawker picks on WhyQ!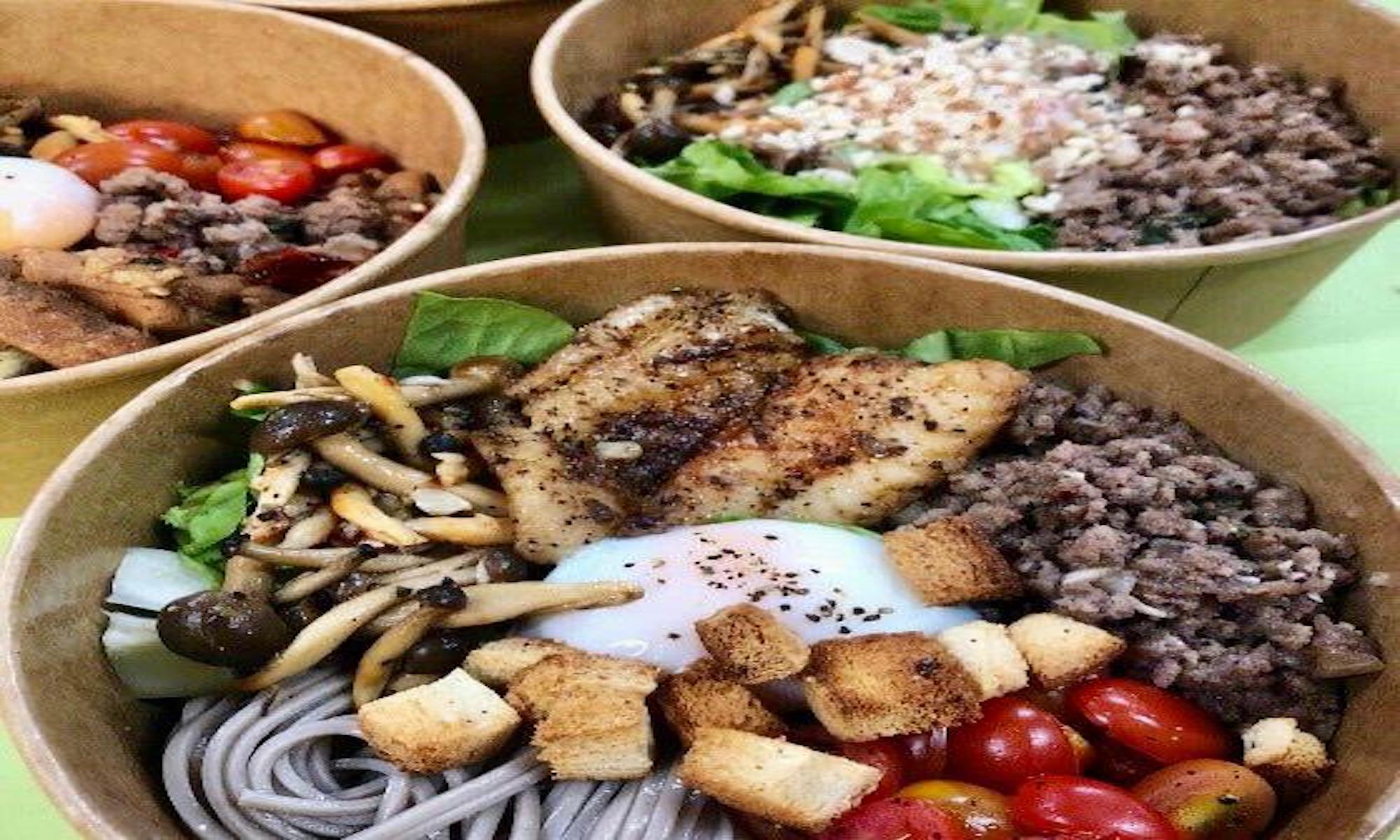 Hawker food probably won't be one of the top options that crosses your mind when it comes to healthy eating. Even then, you may think that healthy hawker eats are solely limited to plain fish soups or lightly seasoned porridges. Now, that surely is a misconception. Today, we are going to explore 5 of such healthy hawker options which do not compromise on the side of taste!
1.Han Kee Fish. Soup:
Fish soup is definitely one to be included in the list of healthy hawker picks and when it comes to fish soup, Han Kee Fish Soup is sure to be one stall that you've got to try out! Imagine, thick cut of tender fish slices simmered in a flavour and umami laden broth. That is exactly what you get at Han Kee.At Han Kee, you can even get to select from rice, porridge or vermicelli to go with your fish soup.The stall is known to sport long snaking queues nearing meal times but with WhyQ, you sure don't have to worry about beating the queue anymore!
Have this aromatic, flavour packed fish soup delivered to you HERE
2.The B Salad Kitchen:
The next up on the list, salad bowls. You might think of salad bowls as healthy but plain tasting but I assure you that these days, not only do salad bowls include healthier choice food items, they taste delicious as well. Take The B Salad Kitchen at Amoy Street Food Center for example where you get to build your own salad bowl to taste! The B Salad Kitchen features a wide selection of protein including tuna, ham, poached chicken just to name a few.  When it comes to toppings which include  that of sunflower seeds, sauteed mushrooms, croutons and chickpeas, just to name a few. Now, if that doesn't already sound good enough, top  off your salad bowl with a drizzle of exotic dressing sauces, including Italian vinaigrette, lemon olive oil and honey soy. It doesn't get any better than this.
Have this healthy, taste packed salad bowl delivered to you HERE
3.Spinach & Soup:
Spinach soup is another item that is not to be missed when it comes securing a nutritious yet delicious hawker eat. Topped with salted egg, minced pork and  antioxidant loaded wolf berries.Now, that sounds about enough to spruce up a plain ol' vegetable soup, We'd think? Whats better, at less than $6 a bowl,  you can have this piping serving of spinach soup delivered to you to enjoy in the comfort of your own spaces.
Have this nutritious and flavourful spinach soup delivered to you HERE
4.The Thunder Tea Story:
Of course Thunder tea rice or "Lei Cha"   shouldn't be  excluded from the list of tasty and healthy hawker eats we have here on WhyQ. This is one nutrition packed bowl that packs a punch of flavours! The Tea Rice sets at The Thunder Tea Story features rice atop an assortment of healthy vegetables, long beans, legumes and an egg slice, fried to perfection. The rice is then  swirled in a homemade tea paste that is made with basil, mint, corriander as well as tea leaves! Think- Aromatic tea infused rice coupled with select vegetables that offers a good bite. If this doesn't sound inviting enough, then we really don't know what will.
Have this nutritious bowl of crunchy goodness delivered to you HERE
5.HK Style stew soup
So we started off introducing a soup and now we're  ending it off with a soup again! HK Style stew soup serves up interesting stew soup options from that of  herbal chicken soup, lotus root with pork ribs and winter melon & corn with chicken soup, just to name a few. Over at HK Style stew soup, the soup is  simmered for hours, giving its soup its aroma and its rich flavour. Now, if plain rice soups isn't exciting enough, then, place an order for the  mushroom chicken or braised pork with  salted vegetables rice set to go with your delicious stew soup!
Have delicious rice sets and flavourful stew soups delivered to you HERE