Top 5 Dessert picks on WhyQ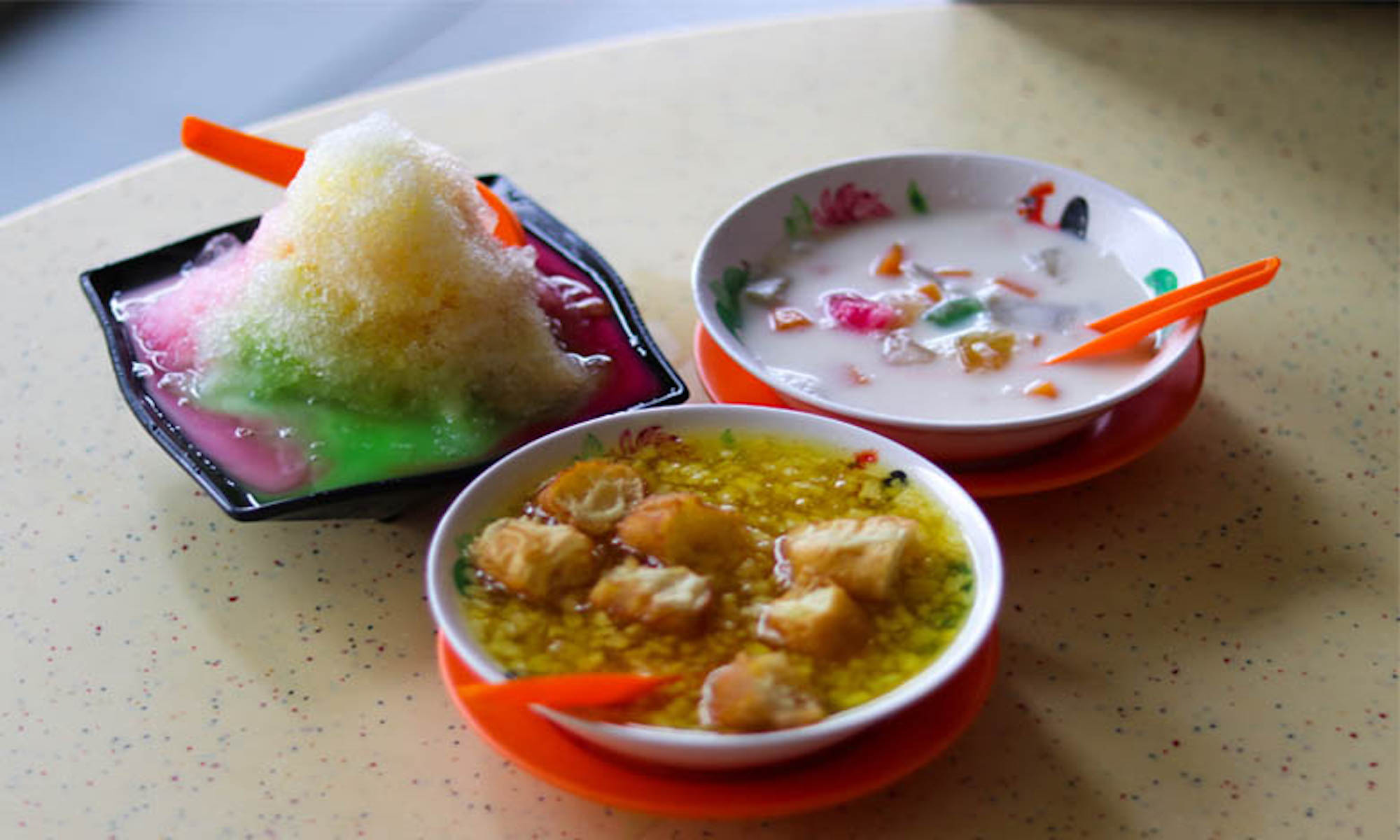 Hawker eats generally encompass main dishes that one can have for a meal. While that may be true, we, on WhyQ, carry more than just hawker eats that can be consumed as a full meal. For those who have a sweet tooth or are looking for a side treat after their mains, you would be pleased to know that on WhyQ, we even deliver desserts as well! Today, we are gonna explore 5 of such delicious dessert and treat options we have on WhyQ!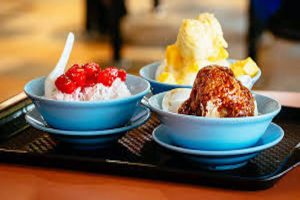 1.Tian Tian Yuan Dessert House
Tian Tian Yuan Dessert House is a dessert stall in Tiong Bahru Market that spanned across three generations. Over at Tian Tian Yuan, they serve up both traditional desserts and those with an interesting modern twist! Some of the more traditional dessert options would include that of sweet potato soup and red bean soup. We've heard that they are known for their Cheng Teng as well so do give that a try too! Aside from these desserts, they also carry options that may appeal more to the younger crowd for example ice jelly sea coconut and a variety of grass jelly based desserts with chewy nata de coco bits. From a bowl of warm comforting dessert to something you would have on a hot day to cool yourself down. There is definitely something for everyone over here! Keen to try their desserts? Then, head over HERE to place your orders!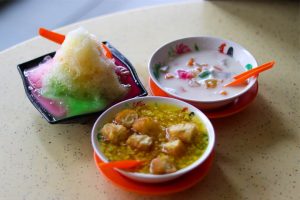 2.88 San Ren Dessert
Located in Newton Food Center,88 San Ren Dessert is also another recommended dessert stall pick we have on WhyQ. 88 San Ren Dessert's menu is something that may appeal to those who have a preference for traditional desserts as we realised that they do carry quite an extensive menu of traditional desserts which includes that of Tau Suan, Bubur Hitam and Lotus Seed Paste! These desserts are sure to warm you (and your tastebuds) up from the inside. Perfect treat for cold days! On warmer days when you need something to cooler, you can even go for their Red Ruby dessert or Mango pudding with Longan! These desserts are laden with chewy  toppings and offer a good bite alongside the syrup its immersed in.  Lovers of the Longan fruit may also be pleased to know that they serve up a good variety of cold longan based desserts like grass jelly with Logan, nata de coco with Logan and even attap seed with longan! Give 88 San Ren's desserts a try HERE!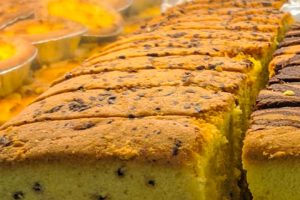 3.KZ Bakery
KZ Bakery, a humble hawker bakery located in Kampung Admiralty Hawker Center serves up a large array of traditional biscuits and tarts that would surely make anyone reminisce about the good old days. They even sell olden days 'ah gong' and 'ah ma' cupcakes that would make your old folks at home chuckle with delight! KZ Bakery is truly a feast heaven for those with nostalgic tastebuds and enjoy old school bakes as a treat! They've got your typical sweet and salty tau sar piah; maltese, wife and yuan yang biscuits; and there's even two types of egg tarts (Signature and Hong Kong Styled) for you to choose from!  Look out for those irregular shaped ones. Those egg tarts are a must try — with its flaky and buttery puff crust and smooth eggy filling with a light taste that's not too overpowering on the palette.For those who crave for their modern pastries, KZ Bakery does sell classics like brownies and cheesecakes as well! Keen to taste the bakes and treats from KZ Bakery? Then head over HERE to place your orders with WhyQ!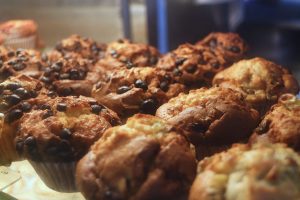 4.SLII
SL ll Muffin is no stranger to most sweet-tooth lovers. Nestled in Hong Lim Food Centre, their muffins and tarts are definitely worth the hype and queue. Soft, and spongy muffins with generous toppings. It's tarts boast of a jiggly centre, moist fillings and a perfect buttery tart base — SL ll Muffin's bakes truly make satisfying and indulging treats for everyone.! We believe that any flavour you pick would all be delicious treats to your taste buds. Go for  more popular egg tarts we'd say and the more adventurous ones, can always go for their coconut tarts that would surely hit them with a fragrant , mind lingering aroma! Have a taste of SLII's delicious muffins and egg tarts by placing an order HERE!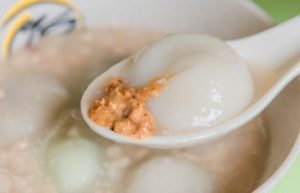 5.Ah Balling Peanut Soup
Surely you would have heard of Ah Balling Peanut Soup? For all you tang yuan lovers out there, this is definitely your go to place when you need to have your tang yuan cravings fixed. Think, warm glutinous rice balls with gooey peanut filling that's immersed in a bowl of either peanut or ginger soup! Admittedly, this stall does not have too extensive of that of a dessert menu as compared to its other dessert counterparts but that's because they are solely focusing on perfecting that bowl of peanut tang yuan soup for you! Warm glutinous rice balls with sweet molten peanut fillings, this is one of the better stalls serving up desserts of this kind, we'd assure you. Give Ah Balling Peanut Soup a try by placing your orders with WhyQ HERE!