Top 3 WhyQ Eats in the South of Singapore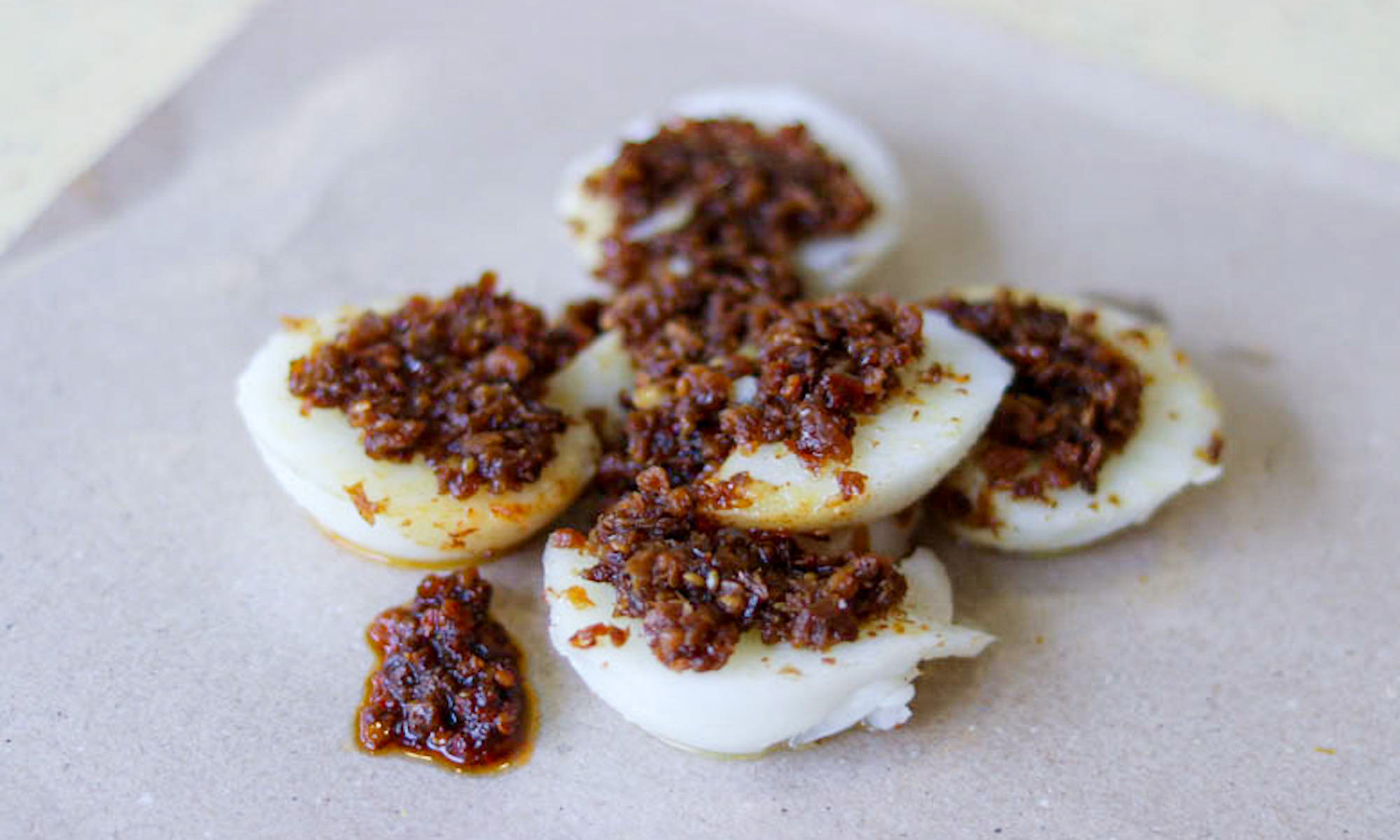 Good hawker fare is sprawled all over Singapore and this means that whichever region you are at, there's always something for you at WhyQ. Today, the WhyQ team will feature three hawker eats in the South that you will want to get your hands on immediately.
1. Jian Bo Shui Kueh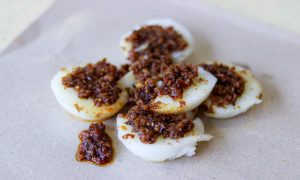 A household name to chwee kueh lovers is Jian Bo Shui Kueh, which has become an enduring brand ever since 1958. It is a classic breakfast favourite amongst many Singaporeans, and many head all the way down to Tiong Bahru Market specially for it. It is a testament to Jian Bo Shui Kueh's culinary prowess that people are willing to brave the snaking queue just to get their hands on these unassuming little snacks.
We totally understand the hype as the Chwee Kueh at Jian Bo is sinfully delicious! Their steamed rice cake is soft and bouncy, and topped with generous portions of pleasantly sharp radish. We must not forget their chilli, which has the right amount of kick yet not too much for morning breakfast. Slather it onto your chwee kueh like you're pampering it with a facial mask, and experience how the spiciness and saltiness complement each other perfectly. Experience a blast from Singapore's past with one of its OG snacks that has stood the test of time – freshly steamed chwee kueh delivered to you here.
(Tiong Bahru Market, #02-05)
2. Xin Lu Fishball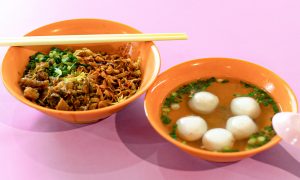 Located in Meiling Market and Food Centre, Xin Lu Fishball is a third generation hawker stall which has maintained the quality of their namesake dish for decades. They have 7 varieties of noodles available to choose from: Mee Pok, Mee Kia, Yellow Mee, Kway Tiao, Bee Hoon, Mi Tai Mak and Dong Fen – we recommend that you go for their Mee Pok Dry, which is the crowd favourite and the darling dish of Xin Lu Fishball. Think generous amounts of "QQ" noodles, tossed in their signature homemade chilli sauce, fragrant shallots and crispy pork lard.
Also, good news for spicy food lovers, as the chilli here certainly packs a punch. Diners can also expect to get hamster cheeks as they wolf down the large and springy Xin Lu fishballs, which taste so dang fresh thanks to being lovingly sculpted by the owner every day. What are you still waiting for? Head over here to have it delivered to you!
(Meiling Market and Food Centre, #02-05)
3. Depot Road Zhen Shan Mei Claypot Laksa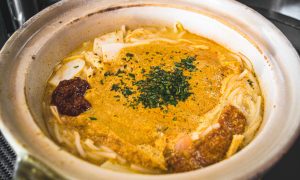 Depot Road Zhen Shan Mei Claypot Laksa was awarded the 2019 Michelin Bib Gourmand Award and this is oh so deserved. What sets this laksa apart from the pack is the broth. While most laksas are soupy, Depot Road's rendition of this classic Singaporean spice bomb comes with a sauce that is velvety and full-bodied. The sauce has been elevated from "broth" into the realm of "cream", and customers love it so much that they keep coming back for more.
The rampant popularity of this Depot Road laksa is no surprise. The owner devotes an immense amount of time and effort to prepare the special broth every morning. Before slow-cooking the broth, the owner makes sure to fry the aromatics at high heat to fully extract their flavours. Freshly squeezed coconut milk is also used to amp up the richness of the gravy. All of that results in a mouth-watering laksa that is sure to please the crowd – even more so during chilly periods such as the monsoon season that was in full force at the time of writing. Savour this yummy bowl of laksa by heading over here, and we will have it delivered to you!
(Alexandra Village Food Centre, #01-75)