TKR BBQ Chicken Wing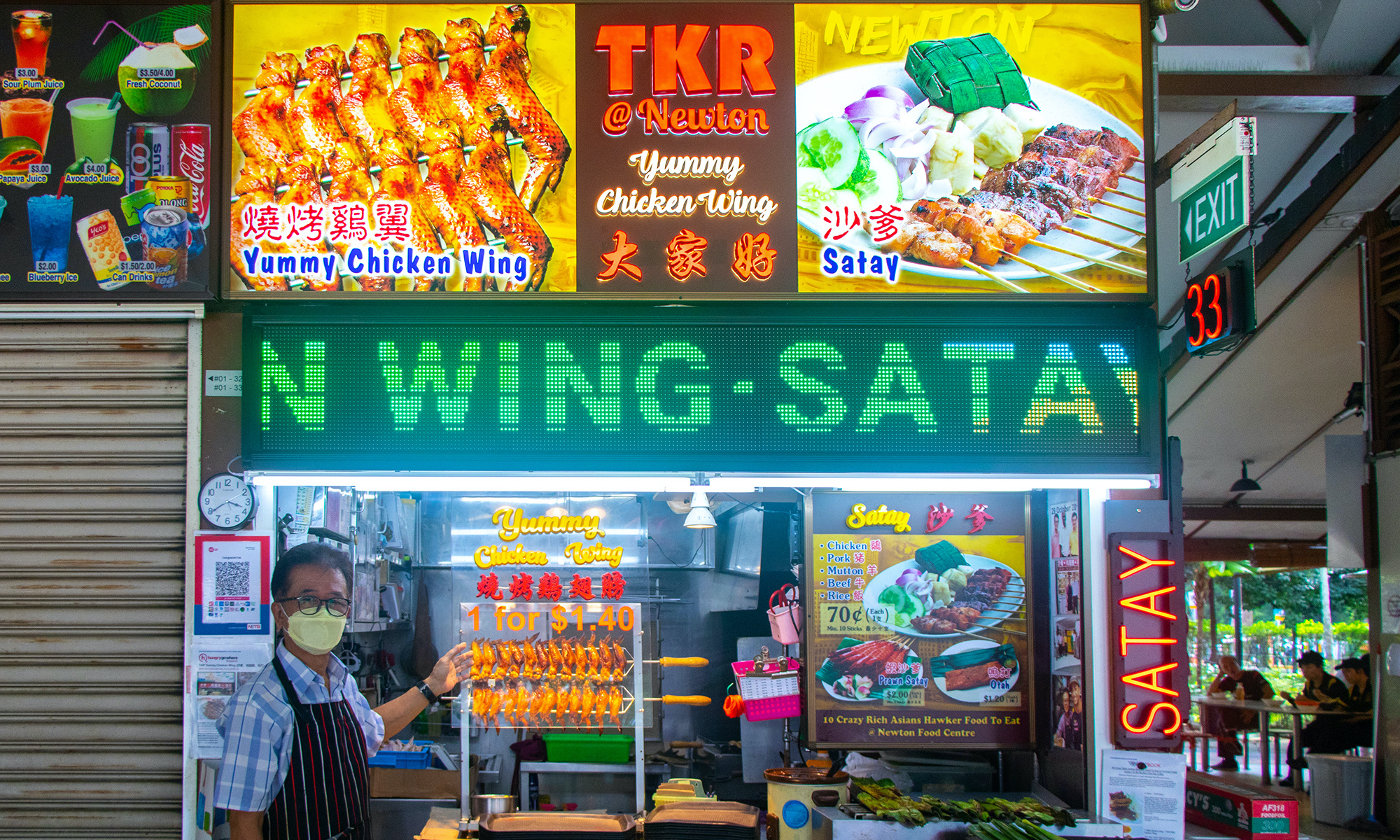 Hawkers of SG #68 – TKR BBQ Chicken Wing
TKR BBQ Chicken Wing has been around since 1992. Prior to becoming a hawker, I worked in the construction industry. Eventually, I decided to do a mid-career switch, and given my passion in food and cooking, it led me to set up my very own hawker stall over at Newton Food Center!
As we are located in a dinner and supper spot, we open till 1am in the morning. I'll be in my stall by 3pm to prepare, and spend about two hours getting ready for the crowd.
With the Covid situation, traffic to the hawker declined, so has our orders. I'm grateful for delivery apps like WhyQ that helped us create an online presence and gather more orders back in the circuit breaker period. Also, NEA's policy on lifting our stall rental costs for up to 5 months has also been a great help to us in conserving costs through the pandemic.
Being a hawker owner, you also face the usual challenge of finding sufficient manpower to help run the stall operations. Not many people are willing to take up this role as it is physically taxing. Also, you will meet with unreasonable customers, who may behave in an entitled manner or have unreasonable expectations. Thankfully, we come across many nice customers.
Challenges aside, being a hawker has its memorable aspects. To me, it is having the opportunity to meet people from all walks of life, including popular celebrities and well-known ministers. Interacting with "ordinary folk" is also very pleasant, and it definitely warms my heart when they compliment my food.
I would recommend everyone to try my signature BBQ Chicken Wings! I marinate the chicken wings with my signature sauce based on my own recipe. Expect juicy and tender wings, which are very well-seasoned! Come, place an order with WhyQ here and have a try for yourself!
TKR BBQ Chicken Wings (#01-33)
(Delivery available via WhyQ)