The Dessert House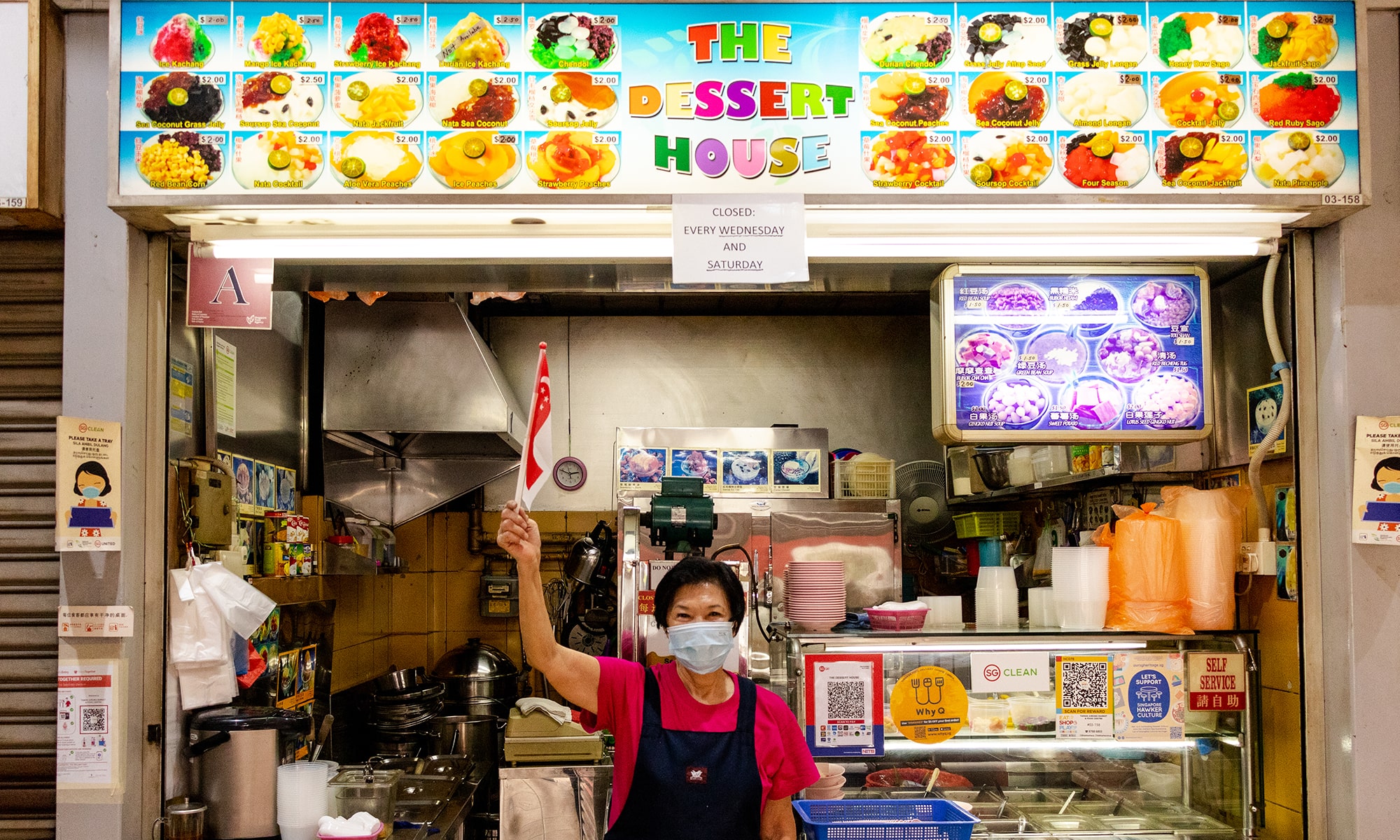 Hawkers of SG #90 – The Dessert House
When my kids were in secondary school, I used to run a bridal business at home. After that, they required computers and you know how huge the computers were back then. Due to space constraints, I decided to cease the home bridal business and instead, work for others in the bridal industry. Unfortunately, I was well above 35 years old which made me an undesirable candidate. This is why I started my own business, as a hawker, selling desserts.
I took over the dessert house from the previous owner, thinking it would be easier than starting out all by myself. However, I felt that their desserts were inferior, and decided to revamp the entire menu and recipe. I focus on quality and quantity, tweaking my recipe to create the dessert I think everyone will like.
It's been almost 30 years here, but I don't find it too tiring. Freshness is important. Don't prepare too much beforehand, or it's not going to taste good. Also, don't stinge with your ingredients, and customers will be happy. I'm elated when I see a long queue at my stall, and when customers come back for more.
The challenge was last month during the phase 2 (HA), where my sales fell by about 70%. Everyone was scared to come out. Also, my daughters were worried for my safety, and persuaded my husband and I to halt our operations. My heart ached when I had to throw out all the ingredients I prepared the day before, to the point I couldn't sleep well for the next few nights.
To me, hawkers are where you can find a variety of simple, old-school food, that are also superior in taste. We should always have hawkers, it's part of our heritage and we must retain it. We can't always go to restaurants, as they are troublesome and expensive.
The Dessert House (#03-158)
Taman Jurong Food Centre
(Delivery available via WhyQ)