The B Salad Kitchen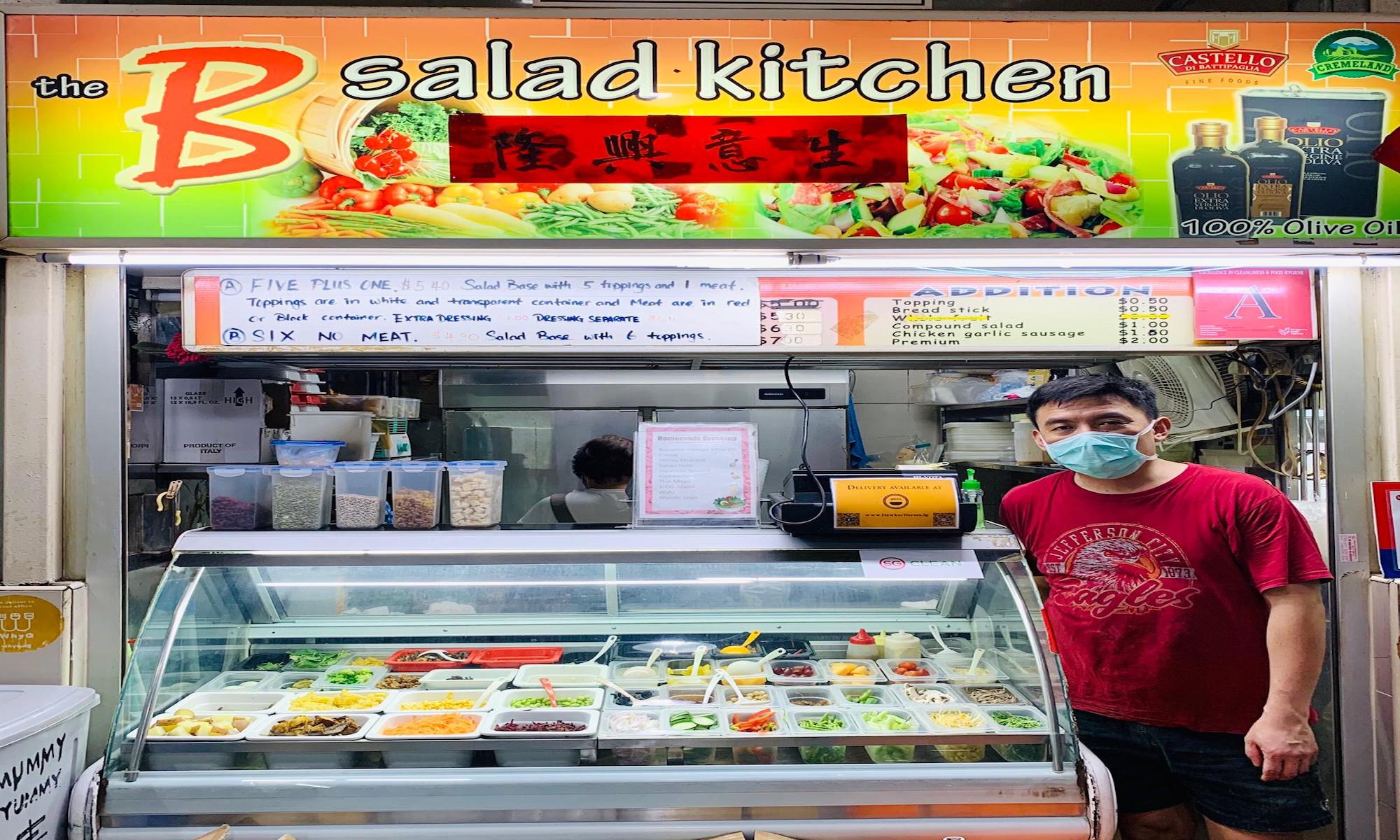 Hawkers of SG #59
I started off working as a banquet chef in my younger days and that was when my interest in the F&B  business sparked. However, working as a banquet chef entails  long and inflexible working hours. Eventually, I decided to  leave and start out my own hawker stall instead. This is because I still get to enjoy my passion of cooking  but will get to enjoy more flexibility when it comes to time as well. For instance, given that my stall stands in the CBD, the weekends are sort of a "rest time" for me given that orders during the weekends are generally lower.
Being a hawker owner definitely entails challenges and one of it is manpower issues. These days, it is getting harder and harder to hire people who would stay and work long term as a hawker assistant as most people would rather choose an office job instead. Another one of the issues that we face as hawkers would  be having to look to digitalise our stalls. With  the Covid-19 pandemic happening right now, more and more people are looking for food delivery options so as hawkers, it is important for us to digitalise as well. That said, I am thankful that WhyQ and other food delivery companies provide us with a platform for such digitalisation.
I typically start work around 08.00am in the morning. I start with my food preparations and this usually continues till about 10.00am in the morning whereby I would then start my business. From 10:00am till 2pm, I would be serving the lunch crowd. After which, I would proceed to have my lunch before resuming business at the stall till night time.
Despite my tough lifestyle, I am still motivated to work hard. I get that motivation through knowing that I have to work hard so that I can continue to provide a good life for my family.
Being a hawker owner has allowed me to experience people from all walks of life. Some customers may be fussy but others may be kind and understanding. One of my more memorable moments as a hawker owner would be when customers of mine come up and give me food or drinks. That makes me feel very appreciated!
I would definitely recommend my signature carbonara  pasta to all. It may be a simple receive with just cream sauce, bacon and eggs but I assure you it tastes delicious. Come, try it for yourself!
The B Salad Kitchen (#01-37,38)
Amoy Street Food Centre
(Delivery available via WhyQ)
Place your order HERE