Spinach Soup @ 309 Choa Chu Kang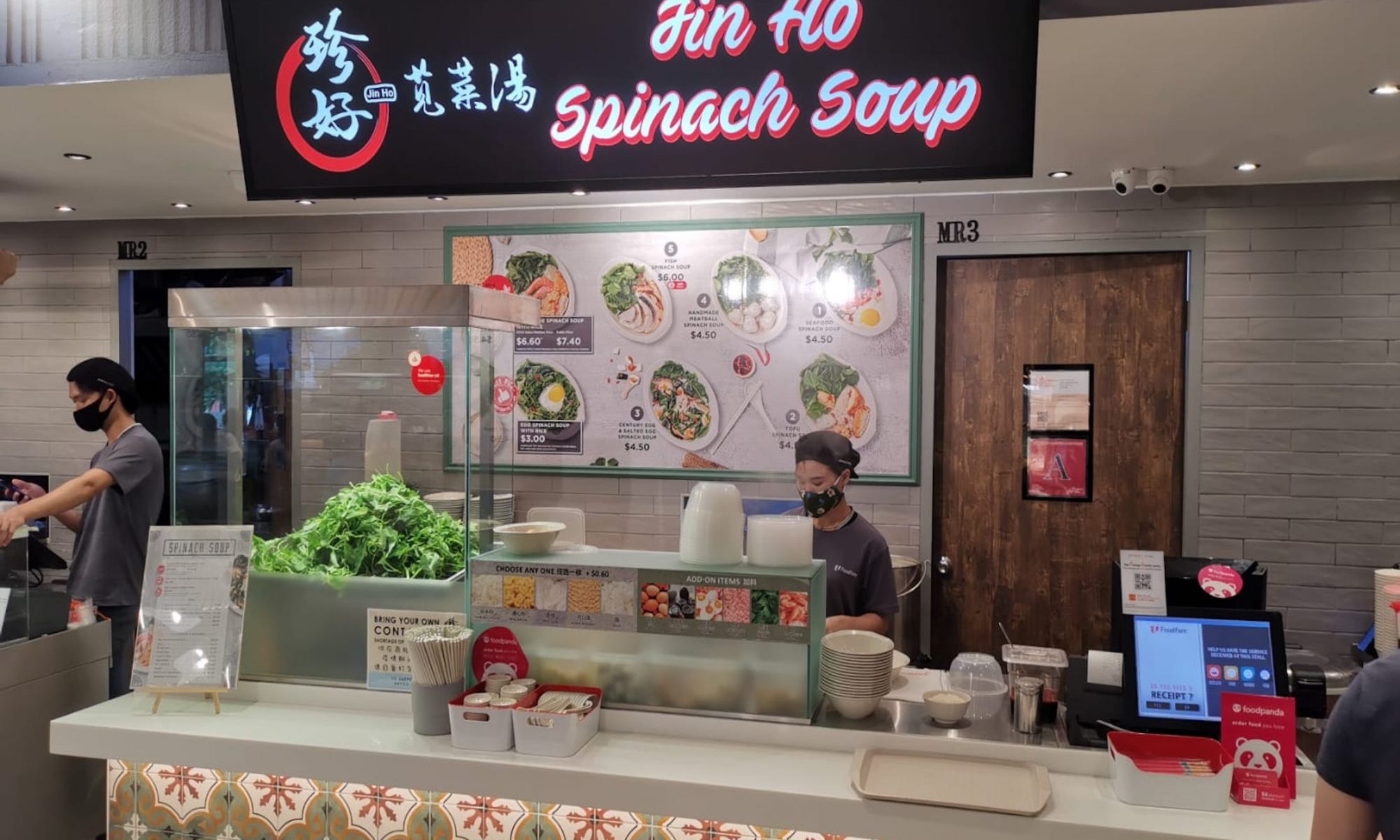 Marketplace Heroes #5
Spinach soup @ 309 Choa Chu Kang was opened not long ago in November last year, selling a healthier spinach soup as compared to our traditional herbal soup. Our company is actually a family business that was started by my parents who was selling traditional herbal soup. Over the years, I joined the family business and took charge of operations and expanded our business by opening more stalls around Singapore. In recent years, I started noticing the trend where Singaporeans are becoming more health conscious, especially in what they are eating which gave me this idea of opening a healthier choice spinach soup stall.
Being in charge of various stalls also has its own difficulties, especially so with my parents and myself getting older. Working long hours and having difficulties hiring staff are some of the challenges that I face.There are also many ad hoc issues that may happen throughout the day at different stalls which requires my immediate attention.
Before COVID-19 was an issue, I would go down to certain stalls and help out during busy hours or check out different stalls to see how things are running. On some days I would also go around sourcing for new places where we can open up more stalls. At the end of the day I will also help out stalls with their closing so our staff can have an easier time opening the next day. Currently, due to the COVID-19 situation I am looking at how we can improve our processes, improve our staff's work schedule to have a more efficient and smooth running business.
I actually do consider our business lucky as we are still allowed to operate during these troubled times, so we can still keep our business running. I am thankful for the Government with their business subsidies which was a big help to us. On the operations side we actually started to stagger employee's working days, ensuring that everyone will still get to work for 3 – 4 days a week, just with lesser pay so that I do not need to retrench anyone from my company. I also keep myself motivated by brainstorming about new ideas to implement when things become better.
I think the best reward for me would be seeing our business do well, and also seeing our employees adapting well to new methods of doing sales by partnering with food delivery platforms.
I would definitely recommend others to try our double egg spinach soup as it is one of our most popular items on the menu. We have salted egg and century egg in our spinach soup which will definitely satisfy your taste buds while still remaining a healthier choice.
Spinach Soup @ 309 Choa Chu Kang
(Delivery available via Marketplace @ WhyQ)
Place your orders HERE