Sinar Suria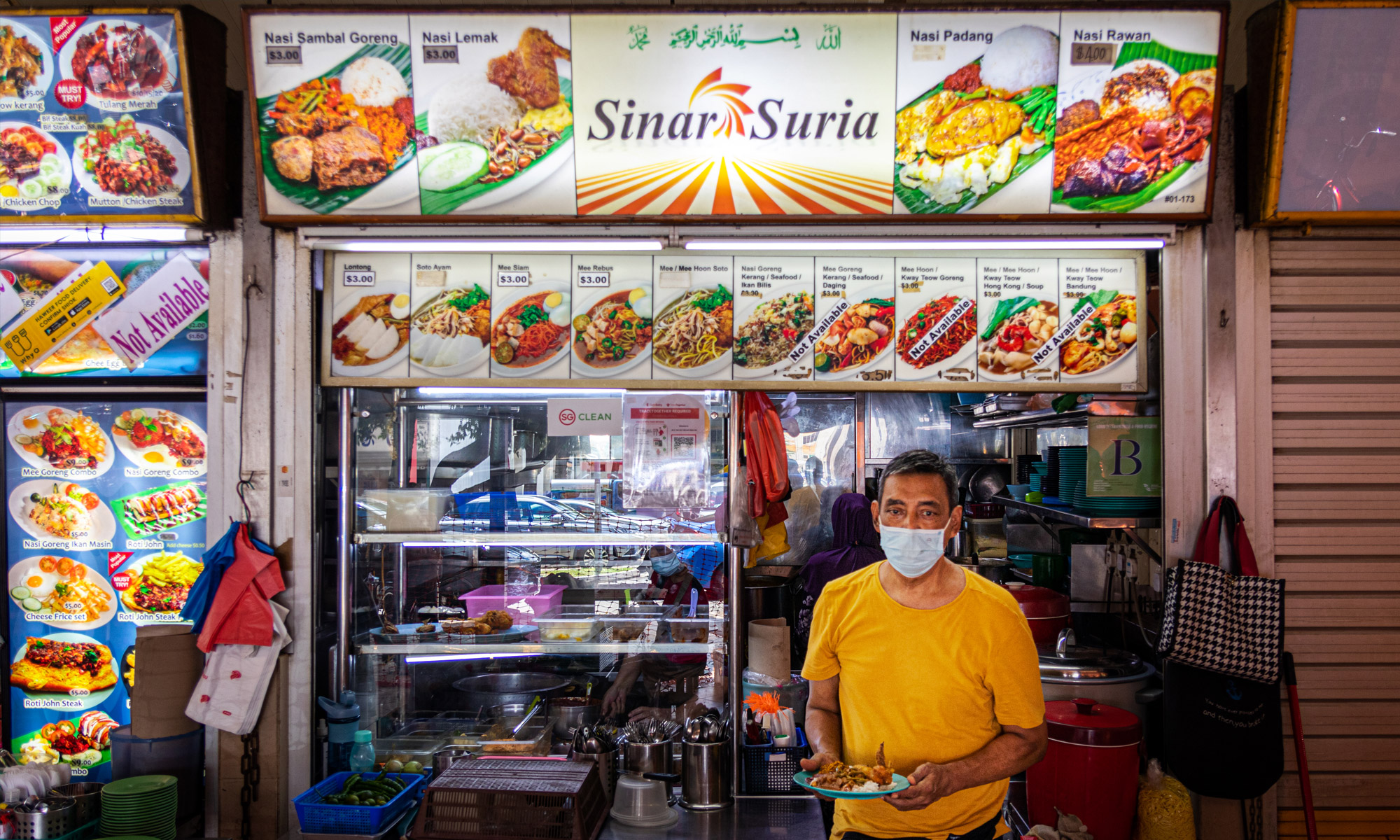 Hawkers of SG #98 – Sinar Suria
It has been 18 years since we opened. It was my sister's idea to open up Sinar Suria, I only took over some time later. We wanted to start a business and since my sister could cook well, we decided to start here at Chong Pang.
Covid has slowed down my business and my revenue dropped a bit. I still have customers coming but it was not as crowded as before. With the current restrictions, now customers can only bungkus (take-away) or dine in 2 people. It used to be way more crowded, with parents bringing their kids along and having family meals together. It is going to take a while before Chong Pang can regain back the suasana meriah (lively atmosphere) that was once here.
Nevertheless, I am still thankful towards my regular customers who still often come by to have their meals. Malay traditional food takes a long time to make. I would come as early as 2am just to prepare the ingredients needed for cooking. Our rendang already takes us about four to six hours to cook. That's why I can say my Nasi Sambal Goreng Rendang is a must-try. I can proudly say it is one of the best in this region.
I always try to meet my customers' demands. My Nasi Lemak by 12pm usually sells out and I have customers who come all the way just to eat my Nasi Lemak. If I can, I will do my best to cook more portions last minute so demands can be met. This is my favourite part about being a hawker, it's the sense of satisfaction when your customers are happy. It is all about going the extra mile.
Sinar Suria (#01-173)
Chong Pang Food Centre
(Delivery available via WhyQ)