Shaker Lakers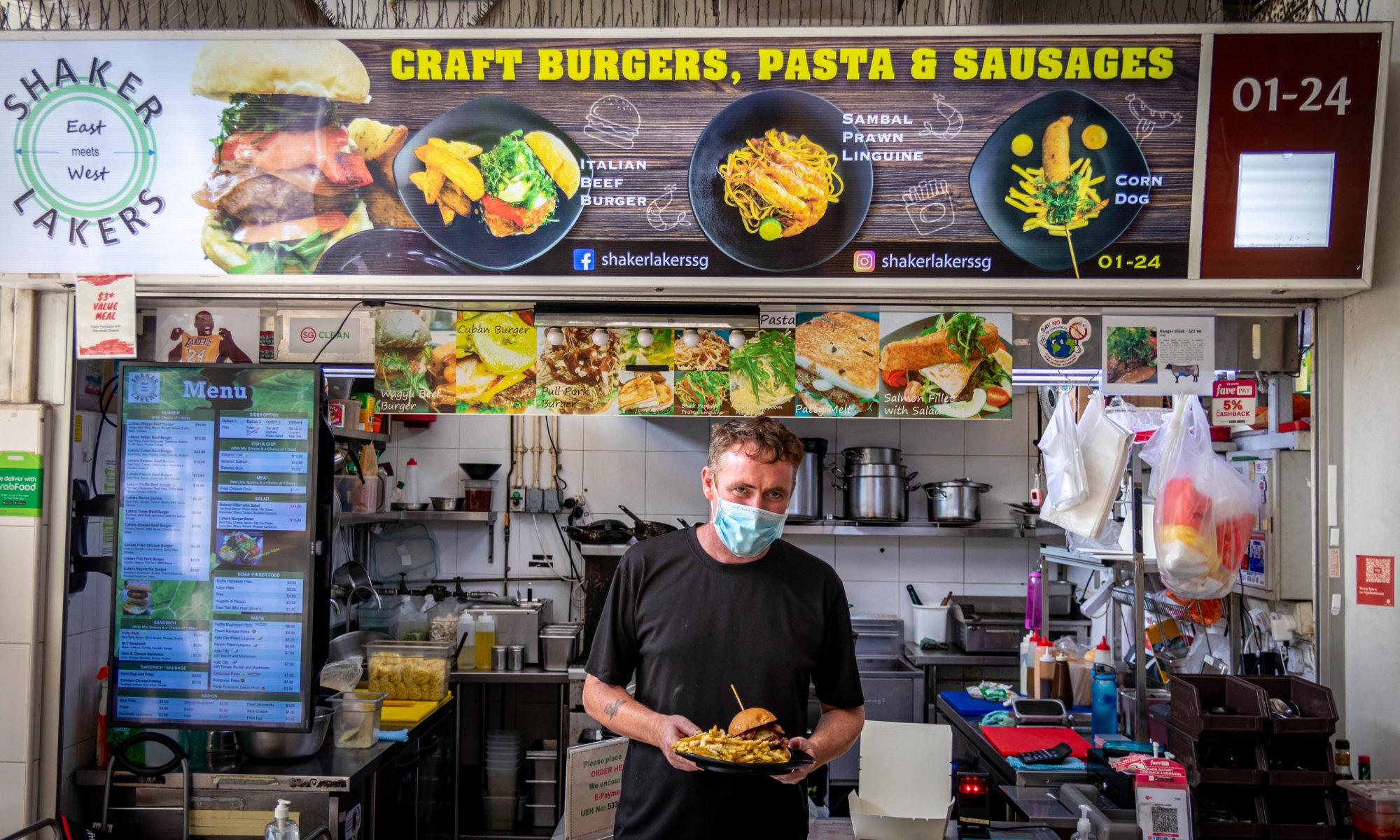 Hawkers of SG #110 – Shaker Lakers
A year before covid happened I was looking around for cafes, coffee shops or rental space to start my business. I then first heard about a new hawker centre concept opening in Pasir Ris and Yishun Park. Seeing how clean and open it was, I thought to give it a shot. So far, business has been good. I am working alongside my business partner and we have been operating for 2.5 years now.
I am Irish and moved here 10 years ago. Prior to this, I've been cooking for the past 25 years. I've worked in New York for 12 years then, in Ireland and in Europe for various hotels and restaurants.
A challenge I face is the choice of ingredients I use, as the ones I'm getting from the supplier are quite expensive. I've tried seeking out cheaper alternatives but it didn't work out as I found myself having to do more work. Furthermore, I prefer using more quality ingredients, especially for my pasta dishes.
When I introduced cheeseburgers into the menu it became popular quickly. To keep my regular customers excited, I added weekly burger specials into the menu as well. I've had customers coming in and trying my truffle beef burger. While the price point is slightly more expensive than your local eats, I've had customers saying this is too cheap as restaurants are charging $28. This is my goal at the end of the day, I want to be able to serve restaurant-quality dishes and we try to cap it all off at $13.
Hawker culture is quite fun, I've made friends with the customers and the hawker neighbors here too. The residents here at Yishun are very nice too. I've had some of them come down and share their bakes and cooking which was really nice. If you're ordering on WhyQ, our most popular item is the Bacon lovers burger. Other local favorites are the Carbonara and the Italian or french burger which is different from your usual hawker western menu.
Shaker Lakers (#01-24)
Yishun Park Hawker Centre
(Delivery available via WhyQ)