Pancake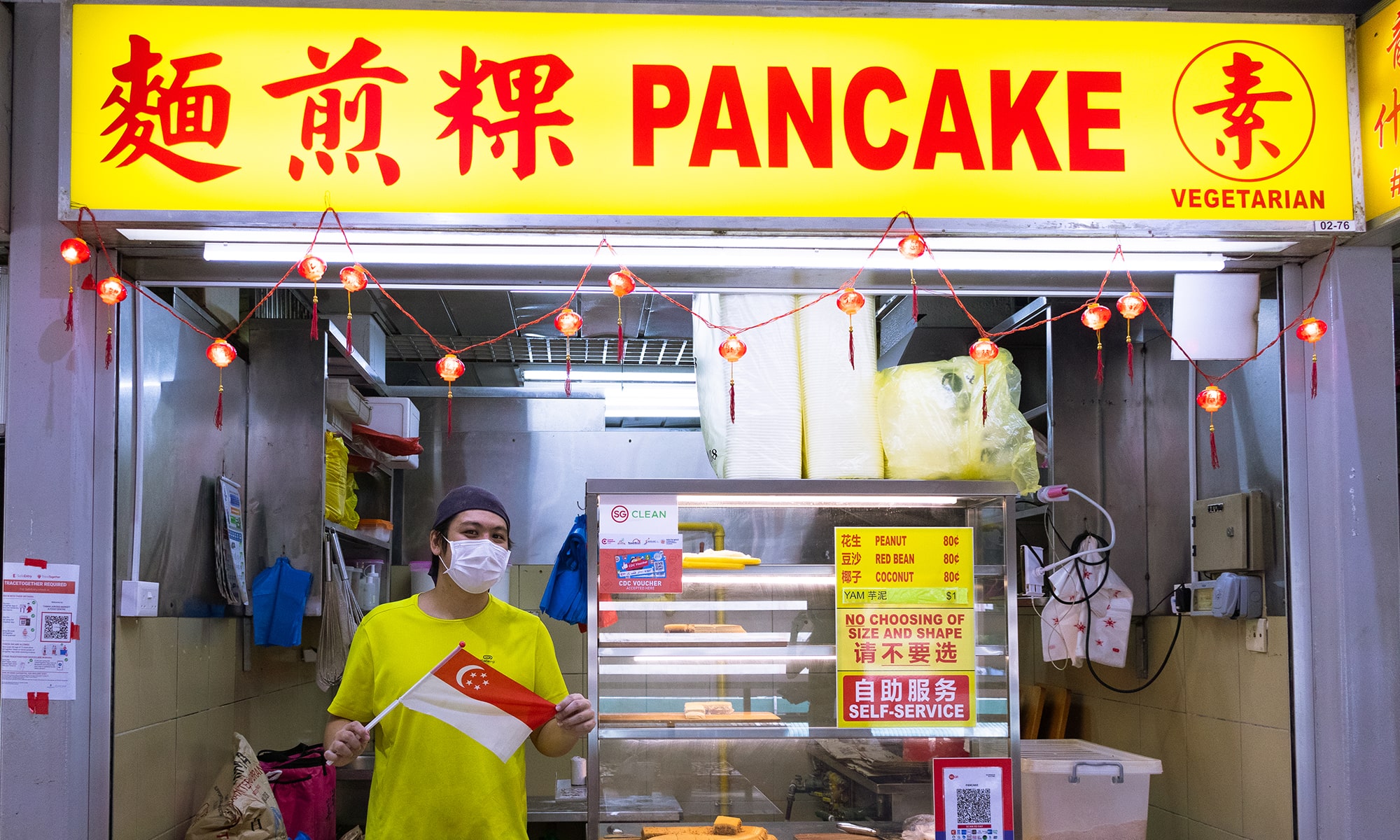 Hawkers of SG #88 – Pancake
After having a family, I realised that being in the corporate world meant that I wouldn't have time for my children. They were growing up so fast, thus, I made the decision to leave corporate life. Since young, I've loved Min Jiang Kuehs, and my uncle, who sells them at Bedok 216 Market, gave me the opportunity to learn from him. After 1 good year as an apprentice, I bidded my very own stall at Taman Jurong.
The issue with this stall unit is that we are located at the back, so our customer flow is quite slow. It's been quite stagnant for the past few months. Everyday, we see the same people. By no means is this a bad thing, as I'm really happy to see my customers coming back for more. I do hope to see new faces.
Another issue is the Covid Phase 2 HA measures, which I believe every hawker will tell you that it's been a terrible period. Luckily for me, it's always been a take-away snack, and my customers continued to come by in the morning. However, during this phase, I essentially had no lunch crowd. Instead of closing at 1pm+, I leave at 10+ during this period. It's been getting better. So far, I've been enjoying myself here. It's nice to have feedback from customers, especially when they give me a thumbs up, it keeps me going.
I'm proud of our hawker culture, and I hope that my children will similarly appreciate this when they grow up. To me, hawker culture is like what many would say, uniquely Singapore. It is also my childhood. My grandmother was a fish seller and I fondly recall running around the market when I was younger. My children come over for lunch during the weekend. Sometimes, they complain about the heat, but I think they're getting used to it.
To aspiring hawkers, try it out and make your first step. It would be good if you can experience it before you plunge into it. For myself, I know what it's like as I've been helping out at my uncle's stall before starting out on my own. It will definitely help a lot.
Pancake (#02-76)
Taman Jurong Hawker Centre
(Delivery available via WhyQ)