OAR Seafood Soup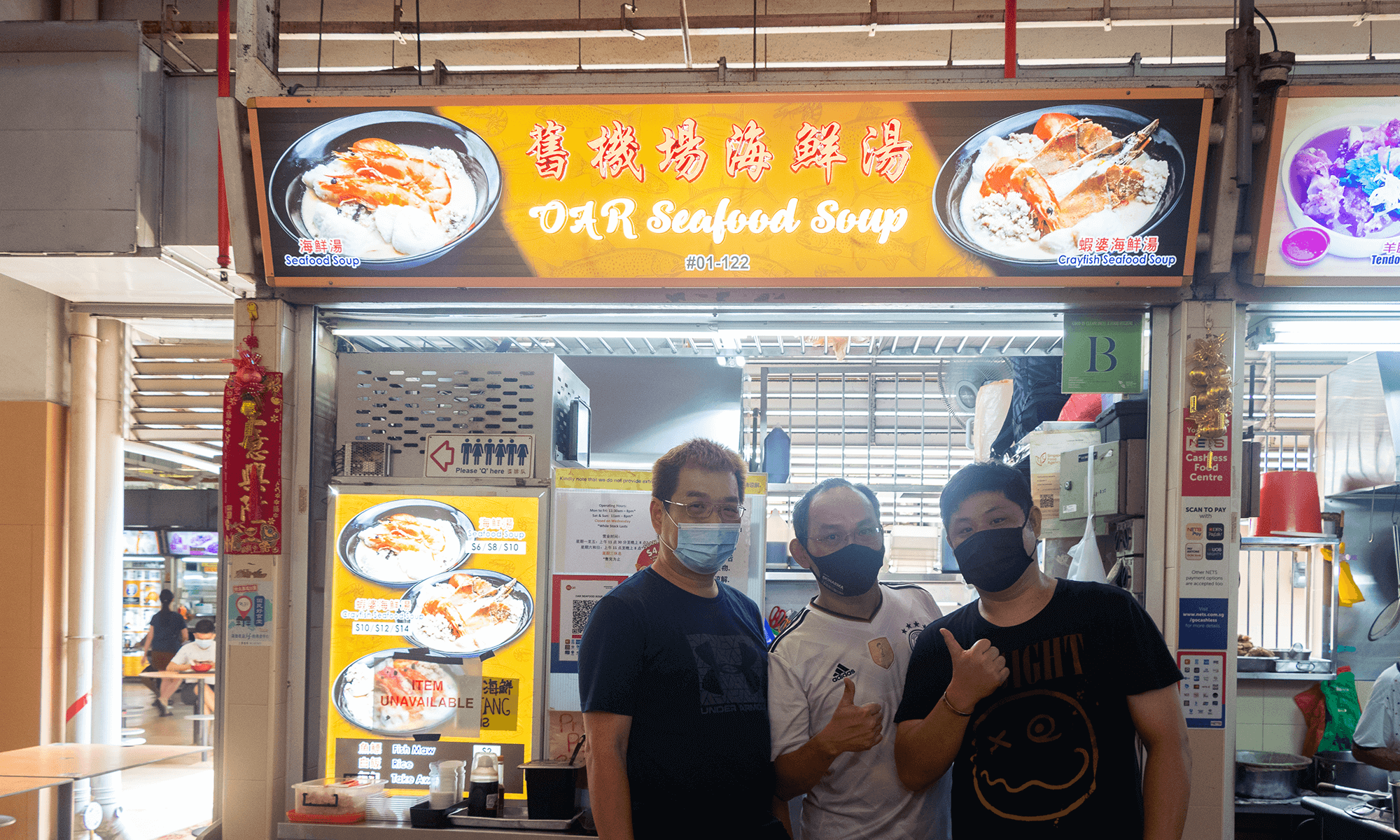 Hawkers of SG #74 – OAR Seafood Soup
My main hawker trade isn't Seafood Soup, but mutton soup, the stall right beside OAR Seafood Soup. I only became the co-owner of this stall about 2 to 3 years ago. You see, about 2 to 3 years ago, there was a dispute between the original owners of this stall and they wanted to end the business. In hopes of sustaining the rice bowl of the two workers who were working there, I decided to take over the business.
It was a challenge as I knew nothing about seafood soup. I took a 3 months break from my main trade to learn from the two workers who were operating the stall since the beginning. Unfortunately, about 2 months later, the two workers left and I had to look for replacements. Today, OAR Seafood Soup is operated by 4 workers and my wife helps to overlook the stall.
As a hawker, we also face the challenge of rising costs of ingredients and manpower. However, we can't simply raise the prices of our dishes.
It has been a tiring journey. Everyday, we work non-stop. After the CNY break, as soon as you open, you know deep down that the next time you really get to rest again is the next CNY break. Well, at least it's better now, with the mandatory hawker spring cleaning every 3 months, we get to rest for a while.
My motivation comes from seeing my customers happy with my food, while making that bit of money. Because realistically speaking, if we can't make money, no matter how satisfied you are with your cooking, you still have to close down the business.
My advice to aspiring hawkers is that it depends on endurance, how long you can last, not how far you can run. Don't think about rapid expansion. Personally, I would love the idea of opening more stalls but until today, I only have 3 stalls. For hawkers, the bosses are the ones who cook the food. You can engage a lot of people but they will not be able to replicate your cooking.
One dish you should try from OAR Seafood Soup is our Normal Seafood Soup, not the one with the crayfish. It's unlike the typical seafood soup you have outside. We use pork meat to enhance the taste of the soup, resulting in a richer, umami-packed soup! Get it here!
OAR Seafood Soup
Old Airport Road Food Centre
(Delivery available via WhyQ)