Nan Xiang Chicken Rice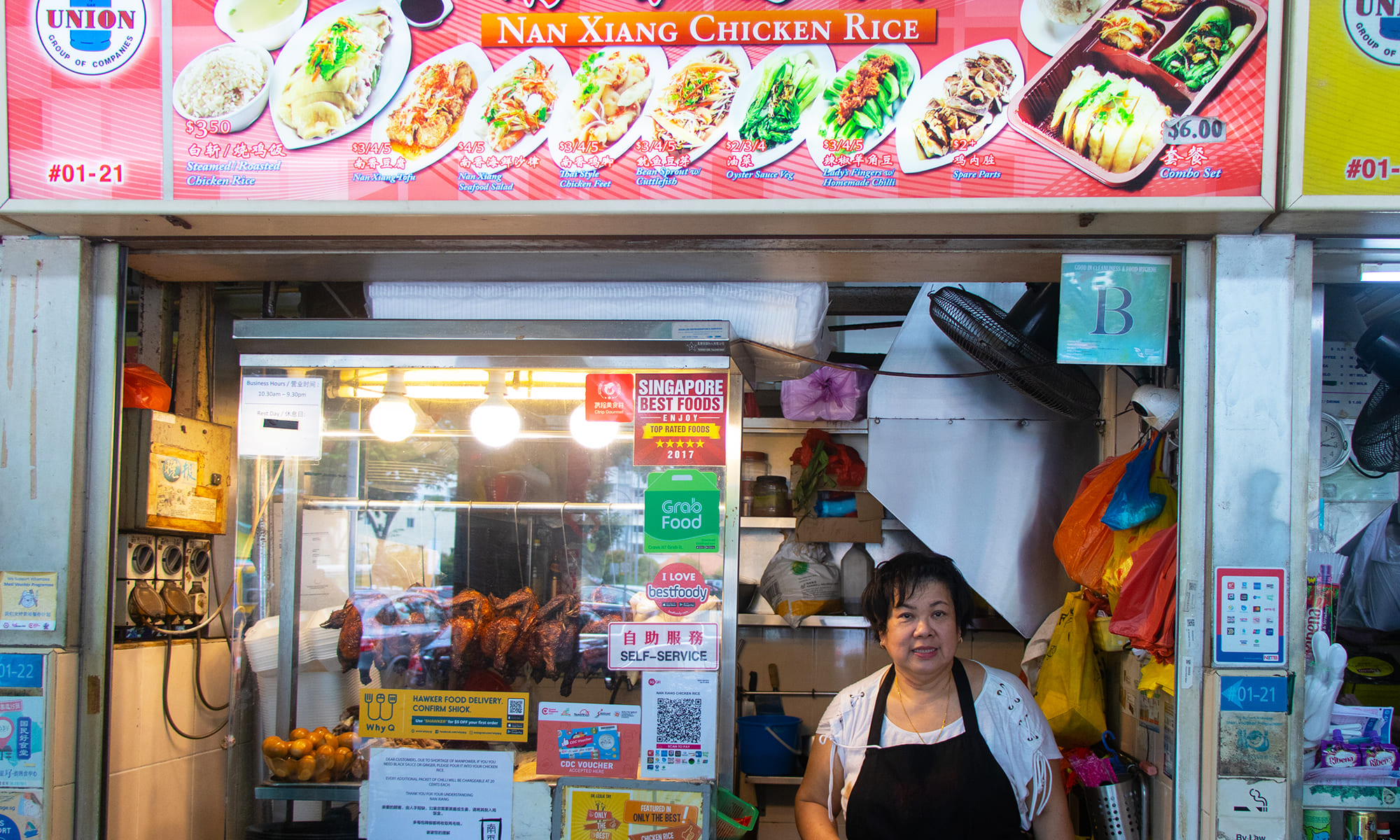 Hawkers of SG #62
I started Nan Xiang Chicken Rice in 1986, when I was only 22. I have always been passionate about cooking and that was what propelled me to start my own stall 34 years ago. It has always been my continued passion to constantly improve the taste as well as the presentation of my chicken rice. At Nan Xiang, we also ensure that the quality of our food and ingredients are constantly maintained at high standards for our customers.
Being a hawker owner definitely entails challenges and one of it is ensuring that we have sufficient manpower at hand to run the stall operations. These days, it is getting increasingly hard to hire people who are willing to work as hawker stall assistants as the role is very physically taxing. As a hawker stall owner, I also worry about the potentially diminishing hawker scene in our country. Hopefully, our government understands this as well and I look forward to see how the Singaporean hawker culture can be further promoted in the years to come.
I usually reach the stall at about 8am every morning and spend about 2 hours for food preparation. We usually begin our operations at 10am and I will continue working throughout the day until about 9.30pm where I will close my stall for the day.
Throughout my hawker journey, I am just glad to have been able to meet so many people from all walks of life. It makes me especially happy when my customers praise me for my food too!
Despite my tough lifestyle, I am still motivated to work hard. Cooking and food is my passion and its always great to be able to work for something you are truly passionate about. Sometimes when I get tired from working, I just think about the praises I received from my regulars for my chicken rice and it would make it all worth the while!
I would recommend all to come and try my steamed chicken rice set. We ensure that the chicken meat is perfectly cooked, resulting in its succulent texture. The steamed chicken also goes really well with the ginger sauce condiments we provide. Come, place and order with WhyQ and try it for yourself!
Nan Xiang Chicken Rice (#01-21)
Whampoa 90 Drive Food Centre
(Delivery available via WhyQ)
Place your orders HERE