MOM'S KITCHEN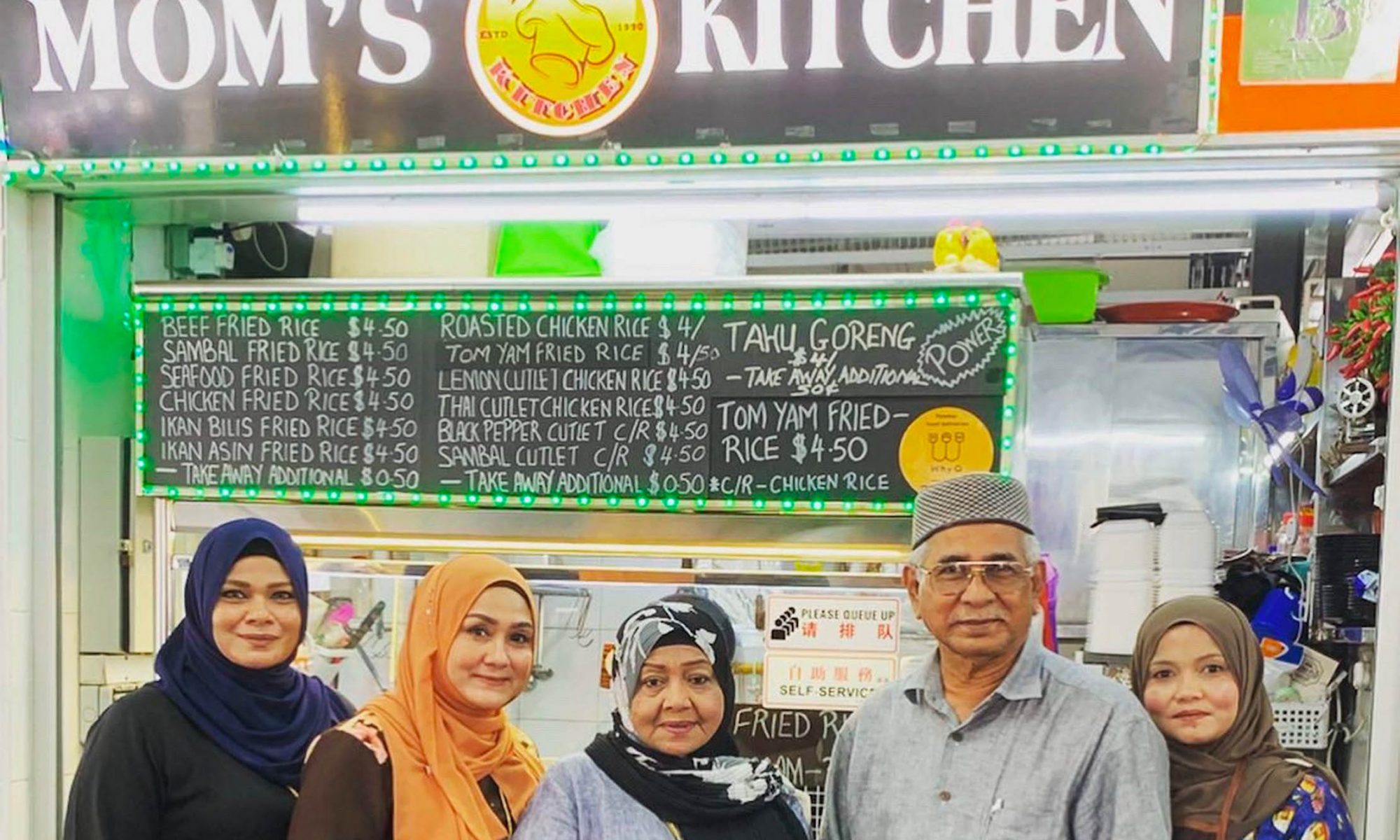 We are three sisters working at the stall. It was started by my grandfather and then my mum took over. All the food that we cook are all my mum's recipe. Its our family business and we work together as a team. Even though it is tiring, we three have a lot of fun working together at the stall. We divide the work amongst ourselves but at the same time have to multi task at the heavy rush hour.
We always make sure that the food is fresh so we don't prepare for the next day in advance. We come in early and do all the preparation for the day before opening the stall.
All three of us believe in 4 important things to run the business:
1. Nice food
2. Acceptable price
3. Good customer service
4. Good presentation
Now after working for so long we recognise our regular customers very well. We know their exact orders. Having good relations and good customer service is very important to us. Good service makes customers come back to us.
We have a huge family and all our bonds are very strong. I like to finish work early and go spend time with my family and kids.
Our kids are currently studying, but after college they come and help us at the stall. More manpower is always helpful during rush hours. All I would like to say is that 'So far so good.' We hope that our kids will continue this stall and maybe expand it as well in the future.
Lovely, Mom's Kitchen #01-30 @Market Street Interim Food Centre
(Delivery available via WhyQ)
Place your orders HERE