Malay Cuisine @ Khoo Teck Puat Hospital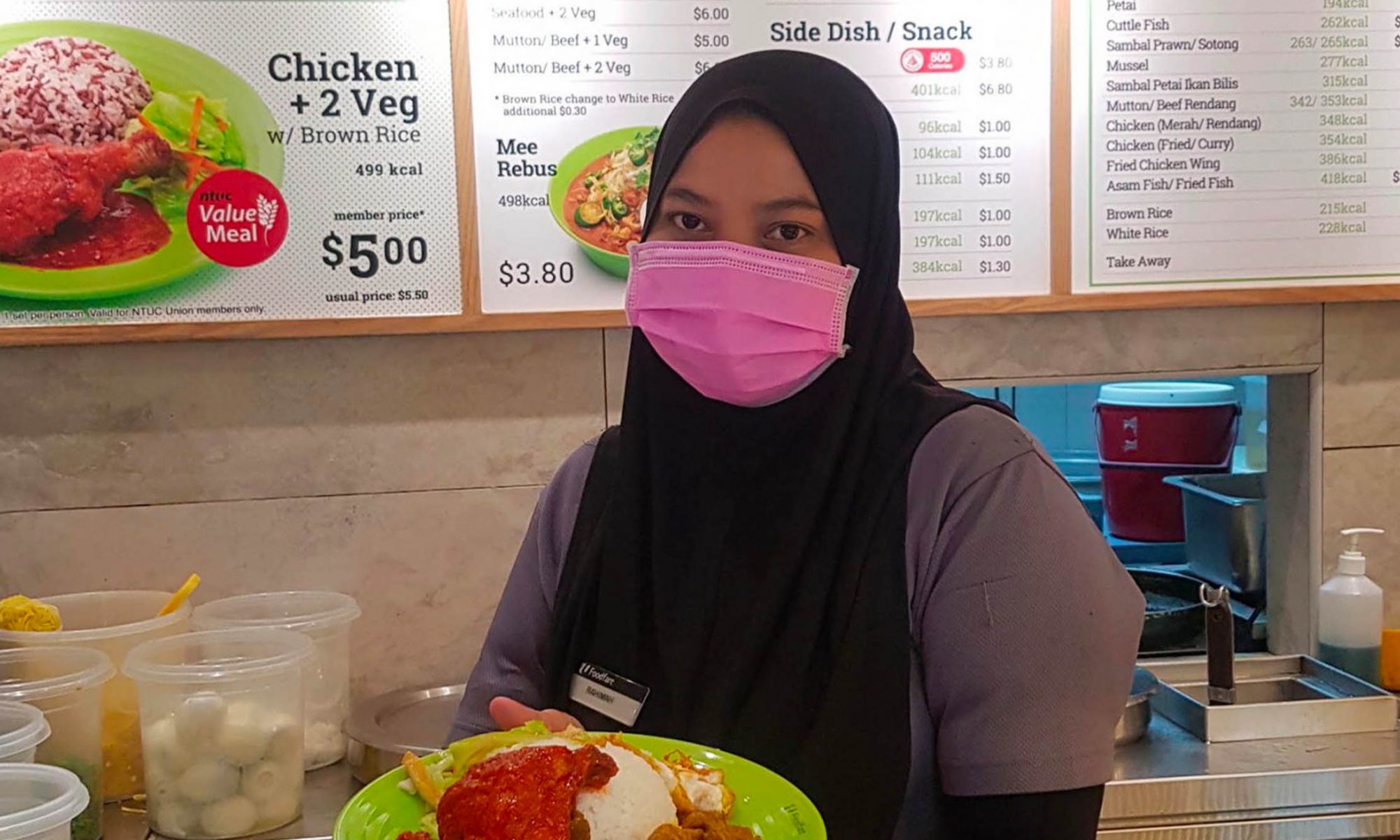 Marketplace Heroes #10 – Malay Cuisine @ Khoo Teck Puat Hospital
My company was established back in 2013 and we operated food outlets and food stalls around Singapore selling Malay Cuisine. This idea was started by my wife and I as we wanted to share our love and passion for Malay Cuisine with others in Singapore.
Being a food stall owner is never easy, let alone managing several stalls around Singapore. I believe we face the same difficulties and challenges as other F&B business owners, and they are mainly manpower management with fewer and fewer people willing to work in F&B as a long-term job, increased rental and food cost. It is especially challenging with rising food costs as we have to strike a balance between earning very little revenue and maintaining the price of our food items.
A typical day in my life starts with going through my calendar of events and listing down the plans for the day, I will make sure that I set aside enough time to go down and meet up with my different stall managers to discuss and share on the weekly updates while checking on our food quality and staff service quality. I will also share with them recent news or information so that we can better discuss and make changes to our business operations and plans. I believe in doing so we can be better prepared, and it will allow us to stay ahead of the changes, especially during this period of COVID-19.
Being faithful to my customers, employees, and partners, and passionate about my craft keeps me motivated to continue.  Besides the challenges set out by Covid-19, it also brought me new perspectives about the business. It made me remodel my business model, so we can continue to pay all our employees. Thankfully, everyone is working together and adjusting to the new normal. The best reward to me as the business owner would be seeing my employees working happily and our customers enjoying the food that we serve. It always brings a smile to my face when we receive compliments from customers.
I would definitely recommend our authentic Ayam Masak Merah and Mutton Rendang to others!
Malay Cuisine @ Khoo Teck Puat Hospital
(Delivery available via Marketplace @ WhyQ)
Place your orders HERE