Korean Cuisine @ Tampines Mall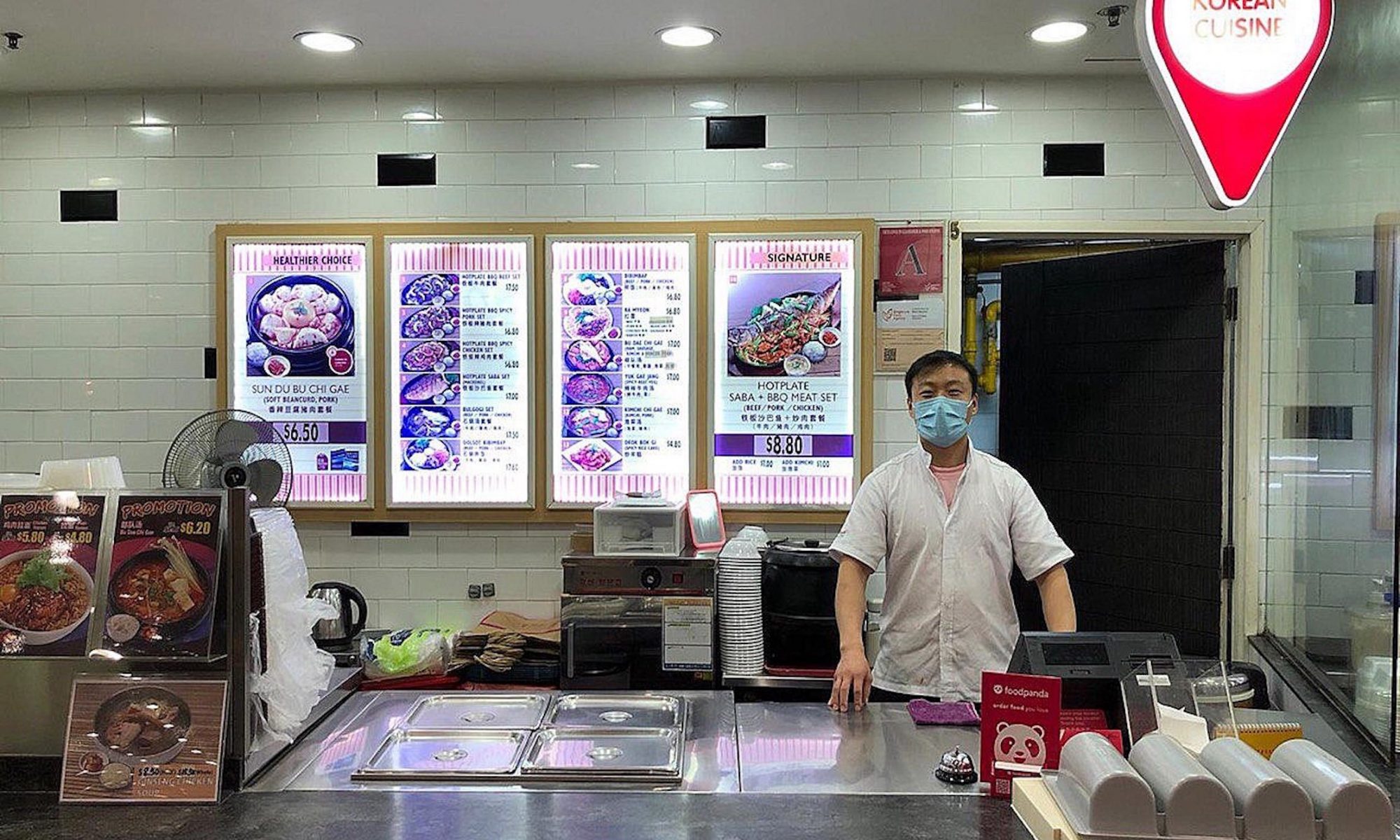 Marketplace Heroes #2
I am actually from Henan, China and I have been working in the F&B industry here in Singapore for the past 6 years. Just last year in July, my application for Singapore PR was approved and I had the idea of starting my own business instead of working for other people. Earlier this year in February, I received my business permit and started my own F&B journey with this Korean food stall.
Being a Stall owner is indeed more tiring for me as compared to my previous F&B jobs, but what's more concerning to me during this period is actually the COVID-19 pandemic. My stall was newly opened just earlier this year and I'm dealt with such a heavy drop in business which has been quite stressful for me as a new business owner. On the bright side, the government business grants as well as the rental rebates has been a huge help during this period.
My greatest motivation would be my family as they are all dependent on me for support. I also do not want to close down my stall and give up my business so easily as this is my first business venture so I would like to keep the stall and continue running this business for as long as I can.
As my business is located in a mall, I do not need to wake up in the early hours in the morning. I would come to my stall earlier to prepare for the day and open for business at 10:30am, usually I will close for business at 10:00pm but due to the sharp drop in business nowadays I will close earlier at 08:00pm.
I would consider the support from my regulars to be my biggest reward as a stall owner. Most importantly, no matter how tough the situation is, my wife is always supportive of me which gives me great comfort.
My recommendation for my food would definitely be my Saba fish and my BBQ Chicken!
Korean Cuisine @ Tampines Mall
(Delivery available via Marketplace@WhyQ)
Place your orders HERE