Kopi Soh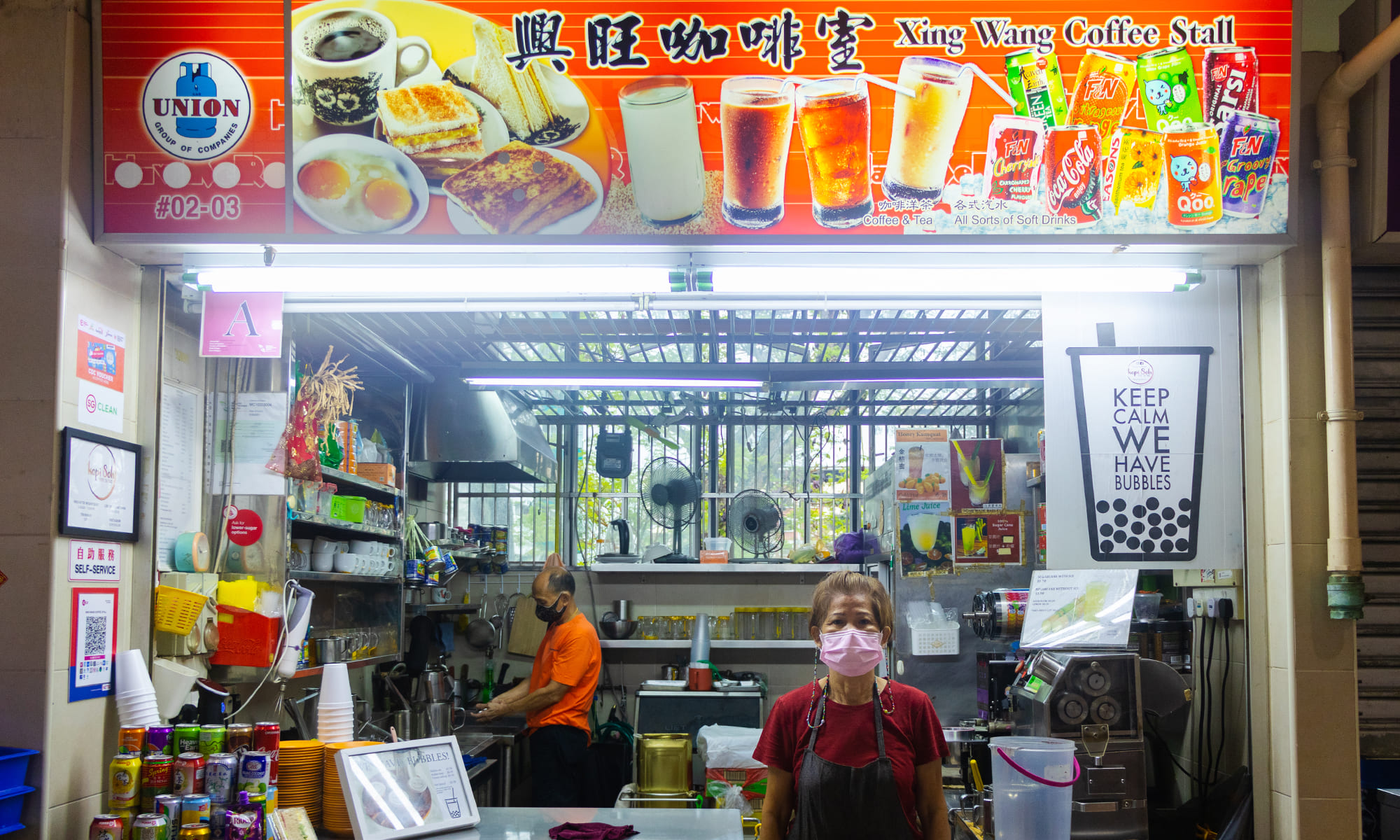 This coffee stalls started 10 years ago in 2010. It has always been my mum's aspiration to run a drink stall business, making good coffee and tea for her customers. Hence when one of her friends approached her about the idea of taking over then stall, and all her 3 children were grown up, she took the opportunity.  I've joined her in the business 3 years ago, with the same ideals, serving good aromatic coffee to people who enjoys a cup of good old coffee.
Being a hawker entails various challenges. One of the biggest challenge we face is staffing. The working environment is not comfortable and having to start work in the wee hours…Many out there would much rather prefer air-conditioned and a proper working hour job. Another issue I realized is the pricing of hawker fare which is not relative to increment of raw materials, supplies, utilities or even inflation.
Every day, we start preparing our daily sandwiches, heating the water tank and brewing coffee and tea at about 4am. The early customers start streaming in around 5am, the office crowd getting their usual coffee kick at 8am and the neighborhood starts coming in around 9am for their breakfast. We start cleaning and putting things in order for the next day around 2.30pm and close at 3pm.
As a hawker stall owner, you get to meet people from all walks of life working in a hawker center. One thing I appreciate tremendously is compassion of the customers here. Just before the authorities announced the news of circuit breaker because of the spread of Covid-19, a lady offered us 2 bottles of sanitizer telling us to take care as we are in contact with so many people in a day. Another customer's mask broke and came to us asking if we have any mask for sale. We gave him one and refused his payment. He came back the next day with freshly baked croissants! He has been buying us treats ever since! These acts of compassion and gratitude really warm our hearts.
The people I work with, my parents and all that "Your coffee is good", "Where am I going to get my coffee fix every Thursdays when you are closed?" are things that motivate me despite being on this tough journey!
One dish we would like to recommend to all to try would definitely be our gao gao kopi! Aromatic, strong and freshly brewed! We have introduced sous vide eggs a year ago and they are becoming popular with our customers and some asked for the sous vide eggs especially.
Place your orders HERE
Kopi Soh (#02-03)
Meiling Market and Food Center
(Delivery available via WhyQ)