Indian Cuisine @ Vivocity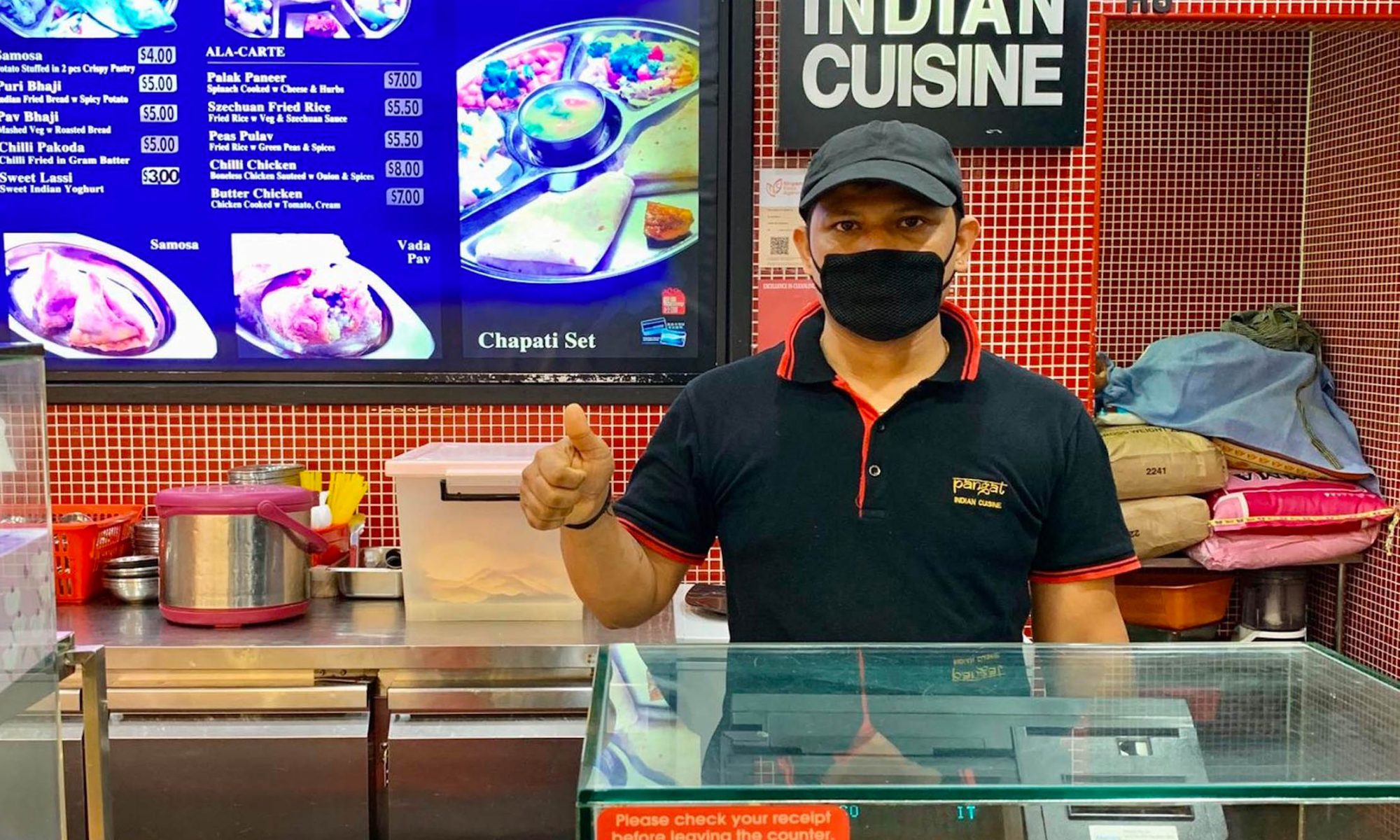 Marketplace Heroes #4
Indian Cuisine @ VivoCity was started back in March 2000. Being in VivoCity, we hoped to serve office workers and the general public home-style Indian food that will satisfy their cravings. Opening this store back then was like a dream come true for me as I've always wanted to have my own stall. Till this day, even though I'm already a senior citizen, I am still going strong alongside my employees at this stall.
One of the challenges that I face will be hiring and retaining skilled workers as it is getting more and more difficult to find people who are willing to work in the F&B industry and continue staying in this industry after a few years.
We start the day at 07:00am at our stall with preparation for the morning, I will open the stall for morning business at 10:00am. Around 03:00pm to 06:00pm we will do our afternoon preparation  and operate till 10:00pm. Majority of our dishes are actually made upon receiving orders to ensure the best experience for our customers.
During this difficult period of COVID-19, business is down everywhere and we are no exception. We are actually quite thankful for the support and collaboration from food delivery services during this tough time to help us deliver food to our customers.
To me, customers' satisfaction is the best reward to a chef or any food establishments, their satisfaction can be spread around by word-of-mouth which will attract customers to us.
I will definitely recommend our Spinach Paratha (Palak Paratha) meal set to our customers as it is a balanced meal, it is tasty and healthy at the same time with garlic, onions and fresh vegetables.
Indian Cuisine @ VivoCity
(Delivery available via Marketplace at WhyQ)
Place your orders HERE