Fish Soup @ Tampines One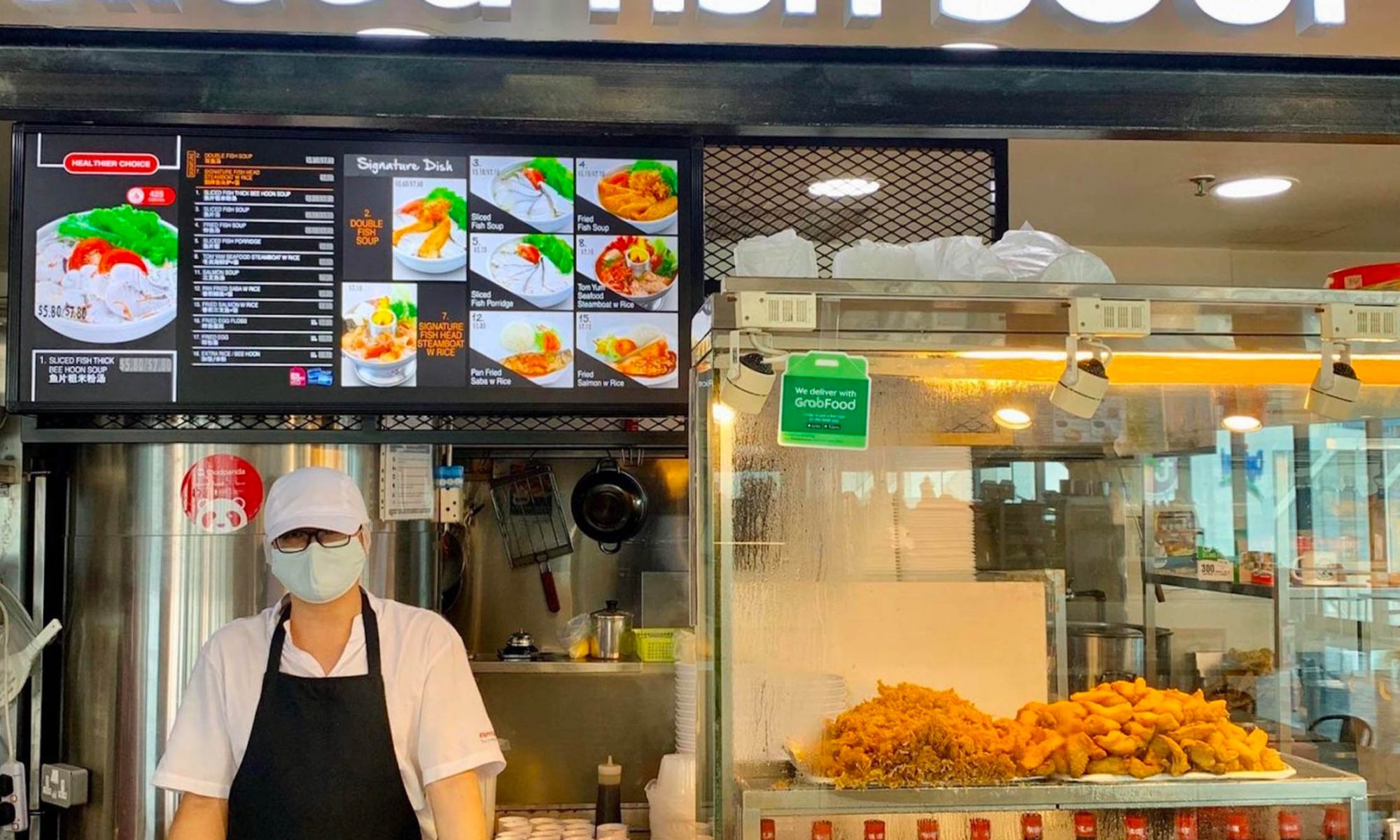 Marketplace Heroes #6
I have been in the F&B industry for the longest time, my cooking journey actually started back in China in 1991 where I attended cooking school for 2 years. After graduating from cooking school and working in restaurants in China, I decided to come to Singapore to pursue a better life in 1997. I started working in a local restaurant at the very beginning and moved on and became a head chef of a local hotel. Near the end of 2002, a friend, who was running his own fish soup stall, approached me and asked if I would take over as he will be closing his stall due to personal reasons. I have always wanted to open my own stall and seeing how fish soup is a celebrated dish here in Singapore, I decided to give it a try and took over the stall starting 2003 and I have been in business ever since.
To me, the freshness of my fish is my top priority. I strive to provide the best ingredients and best food for my customers so that they are happy with what I'm offering. Every day, I would reach the stall at 08:00am to start preparing for a day of business. I would receive about 20kg of fresh fish every day and start preparing them for cooking as well as boiling the broth. We use saltwater fish instead of freshwater fish which gives my fish soup more flavour. My broth is boiled and simmered slowly for at least 4 hours with only fish head and fish bones, no chicken or pork is added to ensure the best taste!
My motivation for running my business is to keep serving up delicious fish soup to my customers. When I see that my customers are happy with my food, that is my biggest reward! I always look forward to customers telling me that my fish soup is so fresh and delicious while still remaining affordable.
My motto for my stall is 以诚待人,以食交友and that means treating people with honesty and meeting new friends through my food. I hope to provide the best food for my customers while creating a friendly atmosphere when people come to eat at my stall.
I would definitely recommend others to try my fresh fish soup, they will love it!
 Fish Soup @ Tampines One
(Delivery available via Marketplace @ WhyQ)
Place your orders HERE