Fatty Fried Hokkien Prawn Noodle/Carrot Cake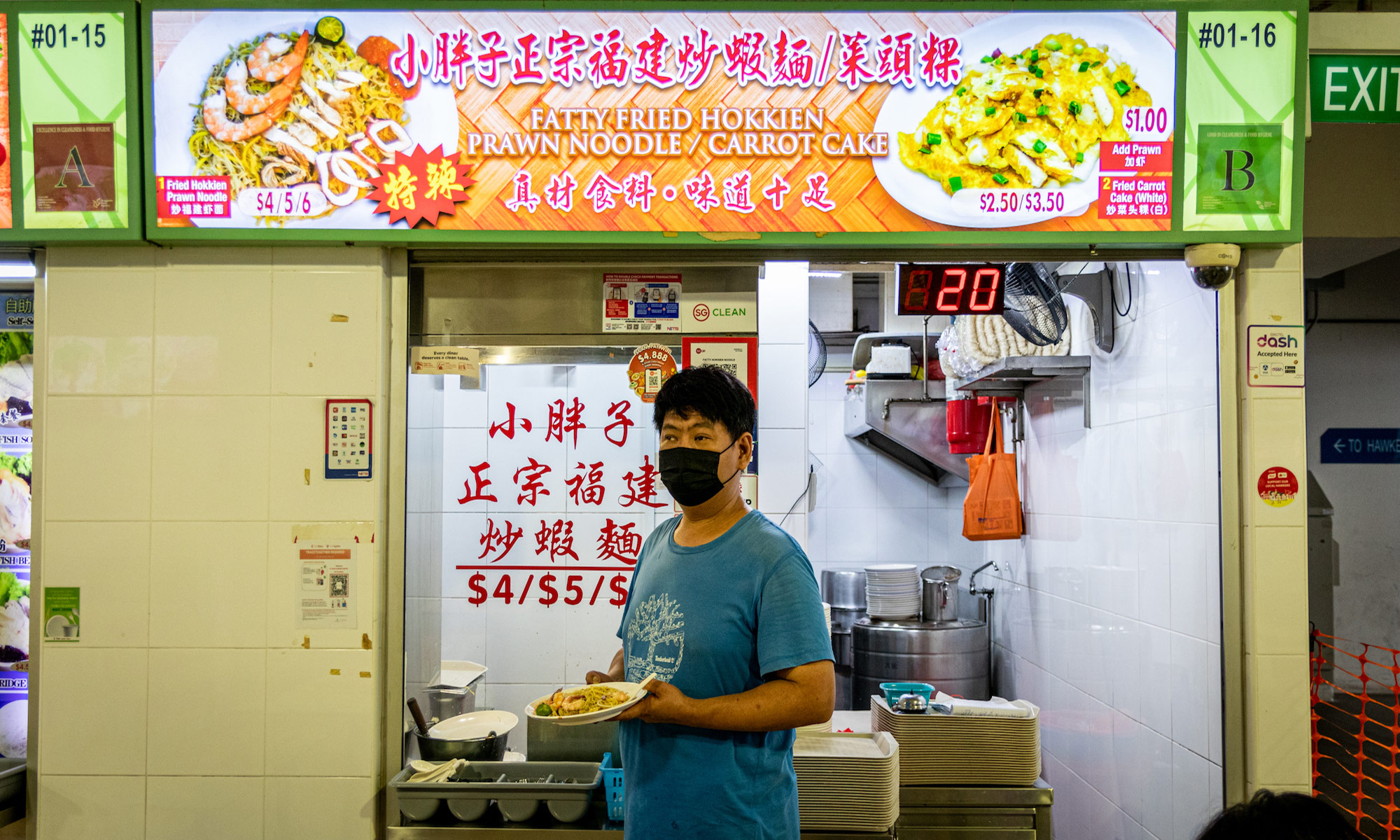 Hawkers of SG #94 – Fatty Fried Hokkien Prawn Noodle/Carrot Cake
Fatty Fried Hokkien Prawn Noodle/Carrot Cake started roughly about 5 years ago by me and my brother. Inspired by the hawkers of Singapore, my brother ventured out to learn more about the cookery behind Hokkien Mee and Carrot Cake. As for me, cooking is pretty much a hobby of mine and back in the day I would usually cook at home. Seeing the interest that both me and my brother have towards cooking, we decided to open up this stall. When deciding on the name stall, we wanted something that was easy to remember for our customers and that was how our stall came about.
As you may have noticed, we only sell these 2 dishes. We wanted to focus our efforts in ensuring we are able to provide consistency in the dishes we offer to our customers. Hence, naturally we would like to eventually be known as THAT Hokkien Mee/Carrot Cake stall.
Covid-19 has made business tough however, during the no dining in phase there were some blessings in disguise.  I would notice people who live nearby coming more often to 'dapao'. Now that dining in is back in operation, those living nearby may choose to dine somewhere else so I would say Covid's impact on my business has its own pros and cons.
My business at Ci Yuan Hawker Centre started out at the same time with many of the other hawkers here, we all have a close-knit relationship and Covid-19 definitely brought us closer as we face these challenging times together. I think it is important that we maintain a good relationship with one another as we never know the difficulties others may be facing.
I would recommend both my Hokkien Prawn Noodle and Carrot Cake! There is no favourite for me as I intentionally only want to sell 2 dishes which I have most confidence in serving. Nevertheless, I do see a slight favourite towards my Hokkien Prawn Noodle amongst my customers. The secret here is my sambal belachan which you MUST eat together with the Hokkien Prawn Noodle or the Carrot Cake! This sambal is freshly homemade by us daily!
Fatty Fried Hokkien Prawn Noodle/Carrot Cake (#01-16)
Ci Yuan Hawker Centre
(Delivery available via WhyQ)