Fancy hawker eats at wallet friendly prices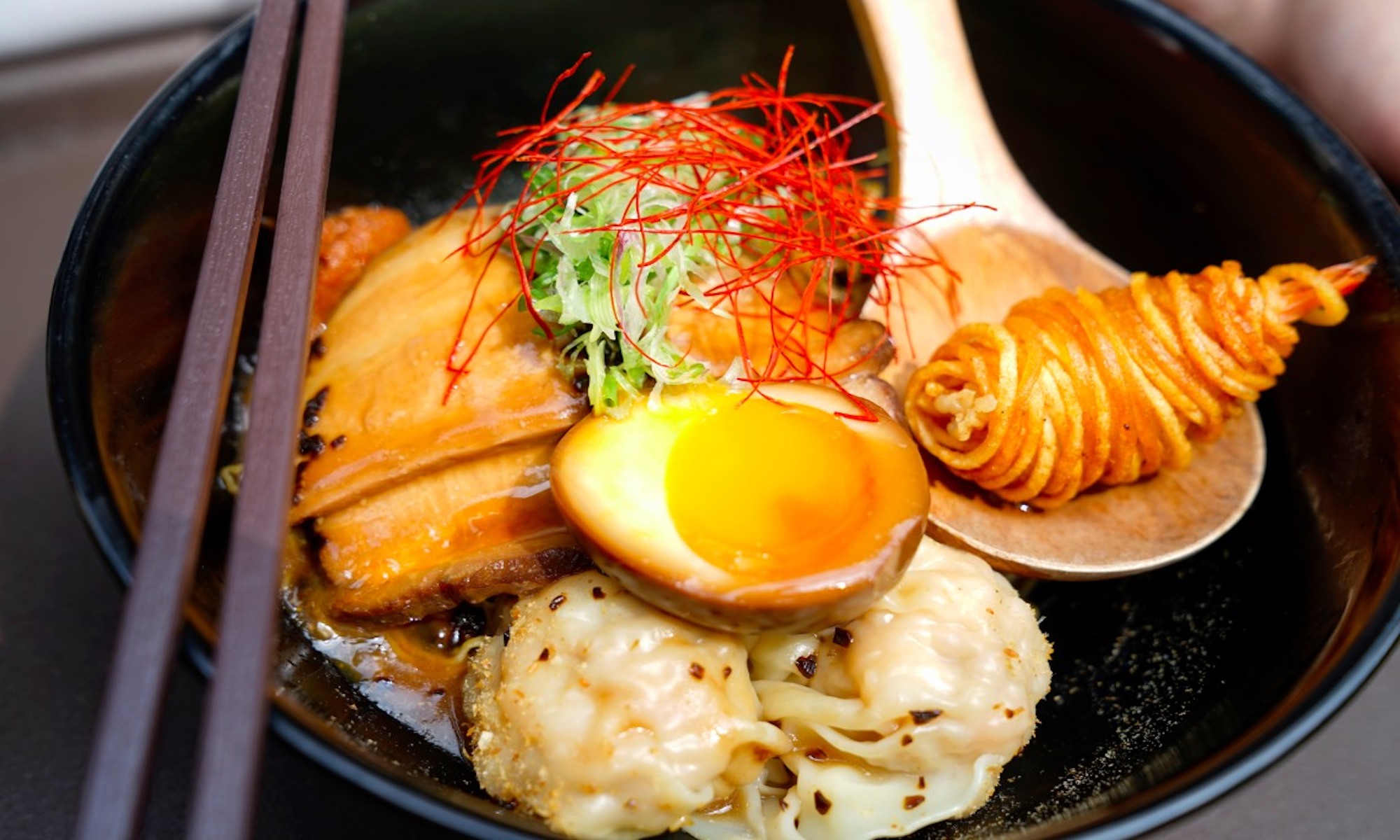 Gone were the days where hawker eats solely featured that of your usual Chicken rice, Hokkien mee or Nasi Lemak. These days,  younger generation hawkers have made their way into the local hawker scene, bringing with them a bolt of fresh ideas which duly reflects in their unique cooking style and the food they serve. Today we are going to explore 5 of such examples we have here on WhyQ.
1.A Noodle Story
Known for their fusion of European and Asian cultures to create a Singaporean style ramen, A Noodle Story is no stranger to the food industry.Their ingredients and food preparation is what makes them unique — imagine: Spanish-inspired pork belly preparation and Hong Kong style wontons, coming together and tossed in a special homemade sauce.Over at a noodle story, they only serve up one dish- their signature Singapore-style Ramen which comes in 3 sizes (Small, medium and special), with special being their top seller, featuring exotic seasonal ingredients. Do check them out on WhyQ if you live near the CBD!
Place your orders here: https://tinyurl.com/noodlestory2
2.Lagoon in a Bowl
Salad and poke bowls are dining options that have made their way into the local  hawker scene as well. Take Lagoon in a Bowl for example. A hawker stall that serves up quality salmon and wagyu beef bowls topped with a sous vide egg and dollops of mentaiko sauce that's bound to leave you asking for more. Granted the price is a little on the steeper end but we've done the sums and realised that it is still slightly more affordable than the same item you would be paying for in a cafe or restaurant So, that's not too bad right? After all, you are paying for some high quality and healthy food here.
Place your orders here: https://tinyurl.com/lagoonbowl2
3.Coffee Break
Coffee Break sports a refreshing take on your typical drink stalls that you find in hawker centers. Coffee break is helmed by a trio of third generation hawkers serving up traditional coffee and toasts whilst adding a playful twist alongside them. Of course, they do serve up their Nanyang Coffee to ensure traditions are kept alive. However, drink options like houjicha tea latte and lavender lemonade are included in their menu as well. What a refreshing twist from the usual beverage options we see in the Kopitiams or Hawker Centers! When it comes to price, it is similar to that or even more affordable than bubble tea. So, all you bubble tea fanatics out there, why not give Coffee break a try the next time round for a change!
Place your orders here: https://tinyurl.com/coffeebreak2
4.Kinobe by Hive Brothers & Co
Kinobe was started out in 2018 by 2 young hawkers who were inspired by their love for Japanese food. Kinobe features a variety of dons or japanese rice bowls, including that of Salmon don, Buta don (Simmered pork bowl) and Gyu don (Simmered beef bowl) just to name a few. Now imagine, a steaming bowl of Japanese rice topped with melt in your mouth beef tenders, coupled with an overflowing onsen egg. The umami flavour in these bowls are known to pack a punch. The best part- Being reasonably priced, this ensures that you can enjoy these  delectable Japanese delights without breaking the bank.
Place your orders here: https://tinyurl.com/kinobe2
5.Prawnaholic
Prawnaholic features a modern twist to the traditional prawn noodles. A stall known for its snaking queues during meal hours, Prawnaholic serves up a modern style of prawn noodles that features charred slices of kurobata pork and sakura king prawns. The prawns are known to offer  a good bite, alongside the noodles packed in an umami laden broth. Honestly, what's there not to love. If you are not in the mood for something so filling, give their salmon skin with salted egg mayo a try. A delectable snack that is appetising and would make the salted egg yolk fan in you happy. Admittedly not the most affordable hawker eat option but the explosion of flavours that follow this bowl of decadence is definitely worth every dollar you spend.
Place your orders here: https://tinyurl.com/prawnaholic2
So the next time you are craving something fancy, why not check out WhyQ. Healthy and delicious eats at wallet friendly prices, ensuring that you will have your fancy cravings fixed without burning a hole in your pocket!