D'Johara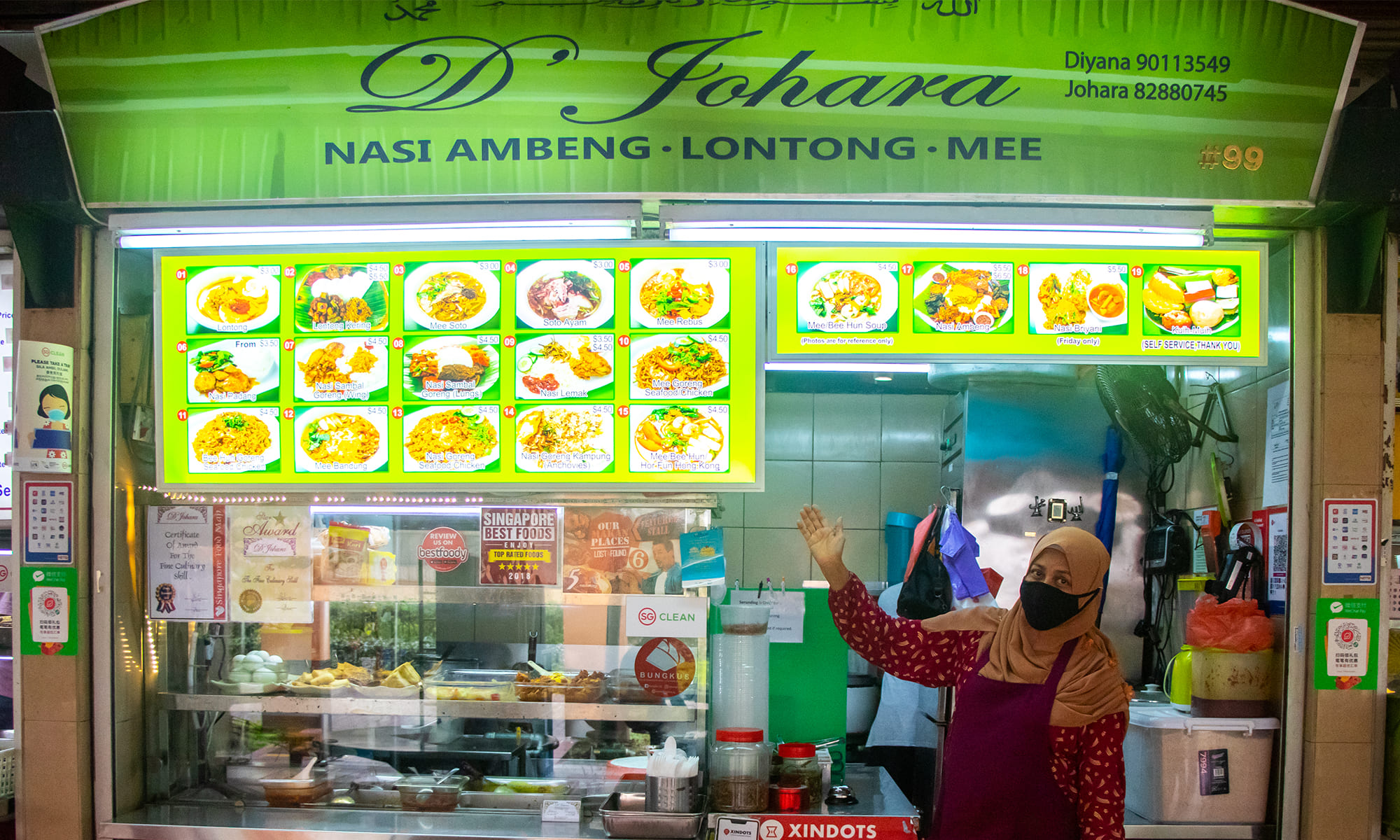 Hawkers of SG #61
Back when I was still a child, I remember following my mom to work. My mom used to be in the food business whereby she provided services in wedding food catering .I would help her out with some food preparation activities and I guess that was what influenced my love for the food business and eventually, I decided to set up my own hawker stall.
Being a hawker owner definitely entails challenges and one of it is ensuring sufficient manpower at the stall at all times. In other words, this also means that we , as hawkers, have to keep ourselves healthy at all times so that we can be present and involve ourselves with the day to day food preparations. With  the Covid-19 pandemic happening right now, our sales have definitely been quite badly affected as more people are generally working from home and given that our stall is in the CBD area where offices are aplenty, our overall food orders have decreased.
I typically start work around 06.30am in the morning after my daily prayers. I start with my food preparations and this usually continues till about 07.30am in the morning whereby I would then start my business. I will then work through the day before preparing to close my stall at about 05.00 pm in the evening.
Despite my tough lifestyle, I am still motivated to work hard. Cooking and food is my passion and I am someone who enjoys the hustle of working daily. Honestly, what's better than being able to work for something you are passionate about every day? Furthermore, I also get my motivation from knowing that I have to work hard so that I can continue to provide a good life for myself and my family.
One of my most memorable experiences throughout my whole hawker journey would be when Gurmit Singh came down to my stall to do a food shoot feature for the then Channel 5 series 'Our makan places, lost and found'. It's always great to be able to receive features/shoutouts for our food so more people can come and try them out!
I would definitely recommend my signature Nasi Ambeng to all. Nasi Ambeng  essentially refers to rice served alongside a variety of dishes.   I have also been told by my customers that my beef rendang dish is really tasty and flavourful. So, do remember to select that when you place orders from my stall!
D'Johara (#01-99)
Maxwell Food Centre
(Delivery available via WhyQ)
Place your orders HERE